India, the world's largest democracy, walks into its 70th Republic Day today. On this day in 1950, the Constitution of India replaced the archaic Government of India Act. At that point in time, we had Pandit Jawaharlal Nehru as the nation's prime minister. Since then, we had around 15 Indian prime ministers leading the country as the de facto head. It took us 70 years to get back our former glory, and every prime minister had something to offer in this journey.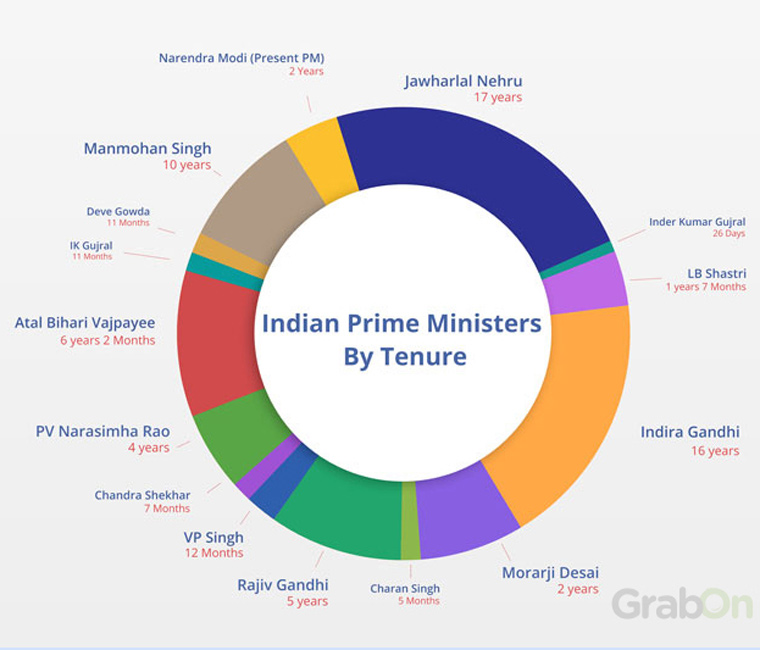 We decided to list out the leaders of our great nation and their achievements during their tenure in office. This Republic Day, don't just know the leaders of the nation. Also, know what they did for the nation.
1. Pandit Jawaharlal Nehru (August 15, 1947-May 27, 1964)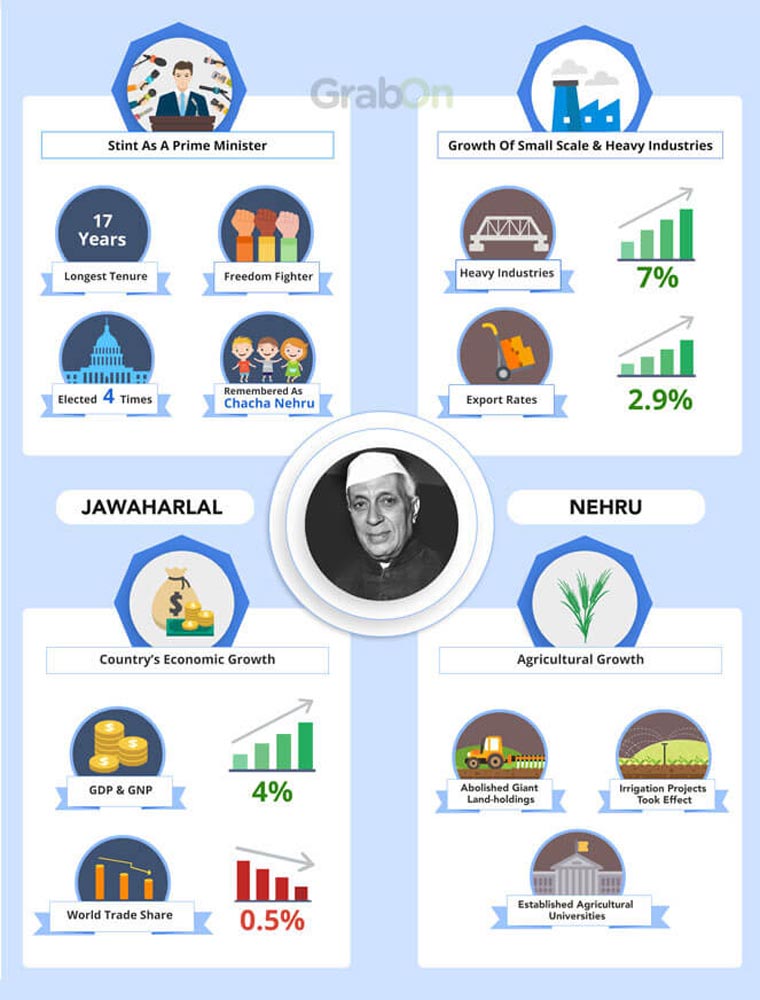 The longest-serving prime minister, Chacha Nehru (as he is fondly remembered) held his office for 17 years. Some of his key achievements are:
Set up premier institutions like IITs, IIMs, AIIMS, etc.
Agricultural growth—abolished giant landholdings, undertook irrigation projects
Helped recover the economy by increasing the GDP and GNP by 4 per cent. World trade share decreased by 0.5 per cent.
Helped in social changes by decriminalising caste-based discrimination, worked towards women rights, etc
Made primary education available for every child
Helped India build a good rapport in international politics and pacified domestic struggle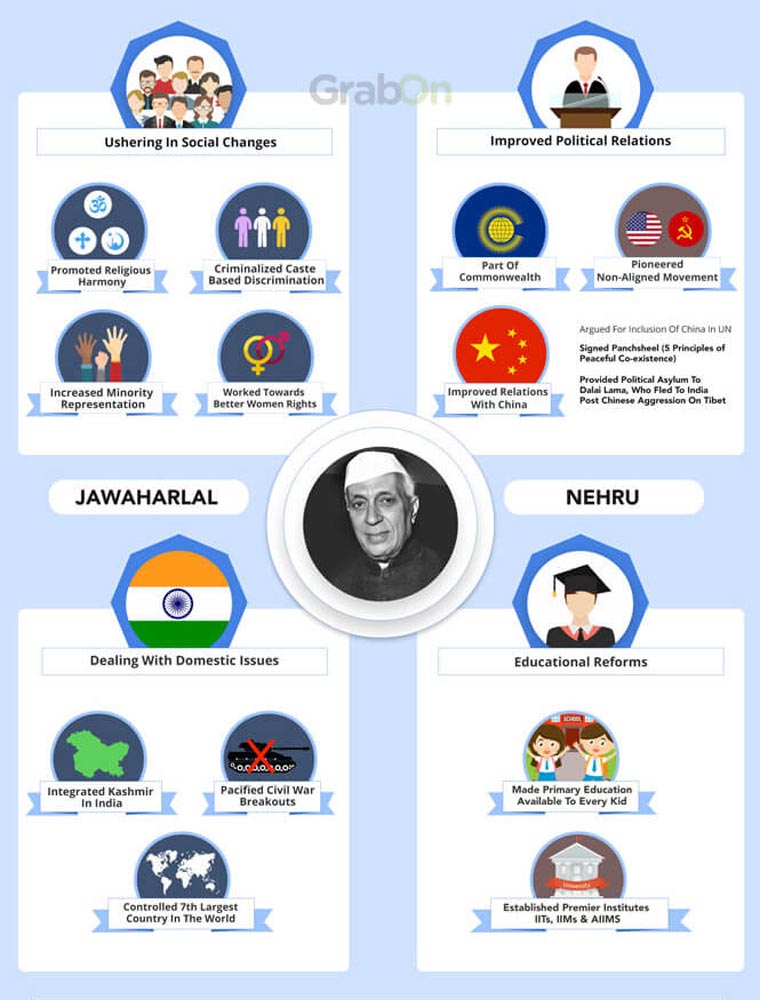 The list can go on. Considering he was India's first Prime Minister and served for 17 years, it is hardly a surprise.

2. Gulzarilal Nanda (May 27, 1964-June 9, 1964; January 11-January 24, 1966)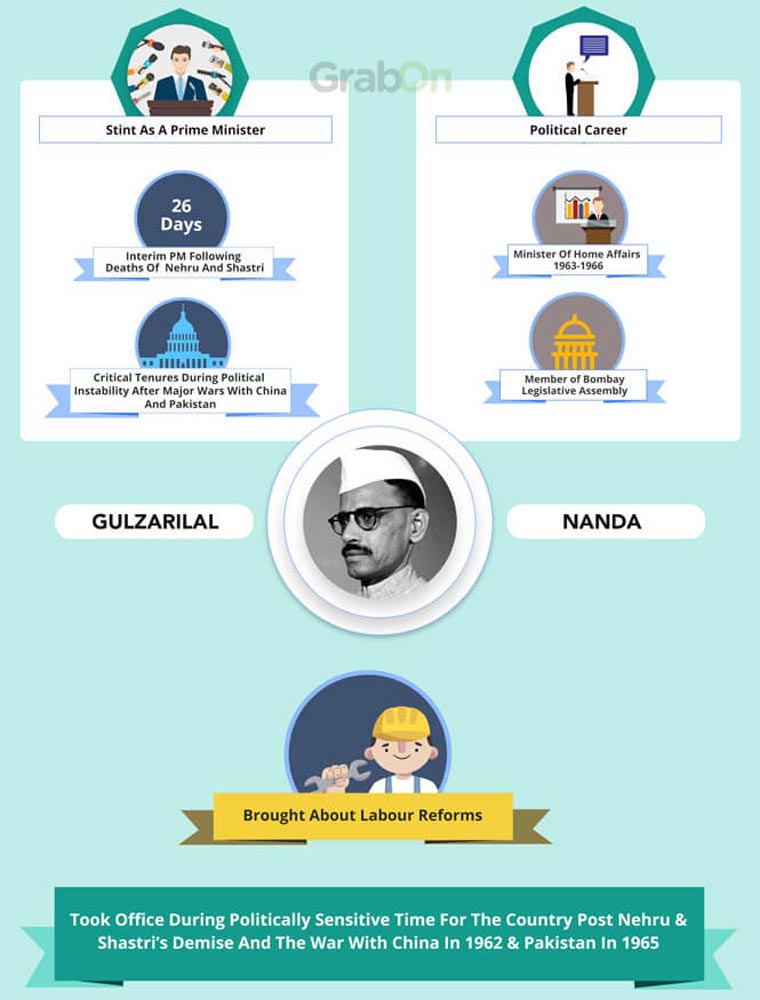 Serving as the acting prime minister after the death of Nehru, Nanda served the office for two months. In his brief tenure, he did not sit quietly, bring about numerous changes. Later, he was again appointed as the acting prime minister after the death of Lal Bahadur Shastri for 13 days. His achievements include:
He served as the PM during a very critical time, considering the political instability just after the major 1962 Indo-China War and the 1965 Indo-Pakistan War
Brought Labour Reforms
3. Lal Bahadur Shastri (June 9, 1964-Jan 11, 1966)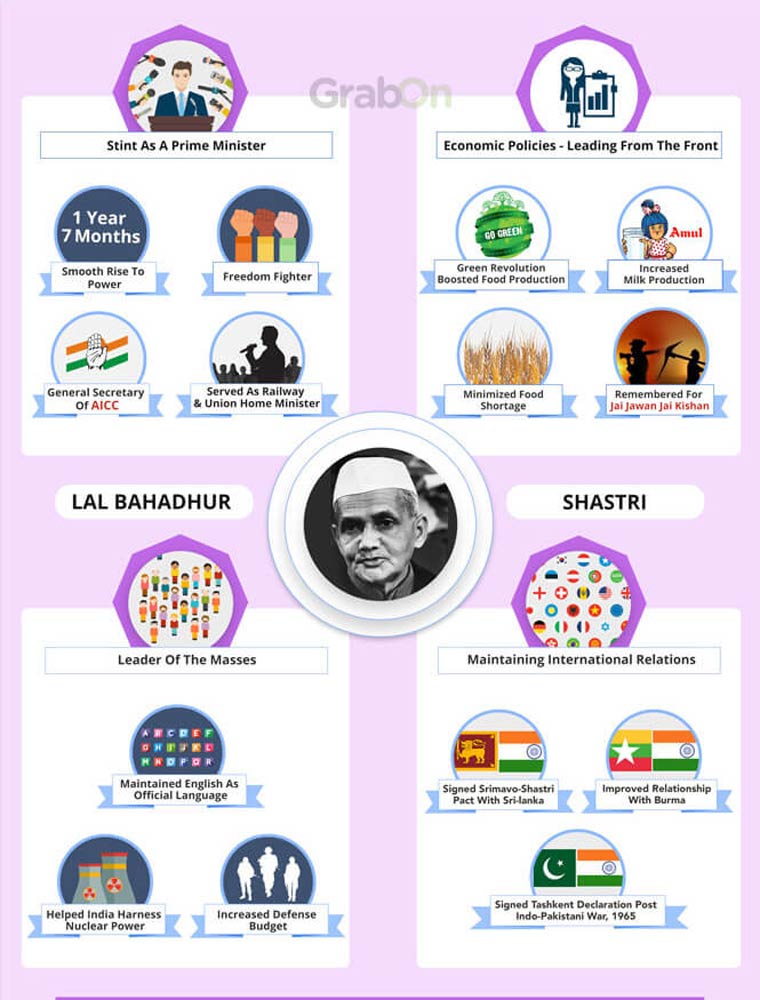 Considered to be a leader of the masses, Lal Bahadur Shastri also served as the railway minister and home minister. In his two-year tenure, before his tragic death, he brought in some key achievements. His famous slogan 'Jai Jawan, Jai Kisan' during the 1965 Indo-Pakistan to cheer the soldiers and farmers was extremely popular. His achievements include:
Brought about the Green Revolution
Helped the dairy industry produce more, which lead to the 1970 Operation Flood.
Helped India harness nuclear power
Maintained international relations, including the signing of the Tashkent Agreement
4. Indira Gandhi (January 24, 1966-March 24, 1977; January 14, 1980-October 31, 1984)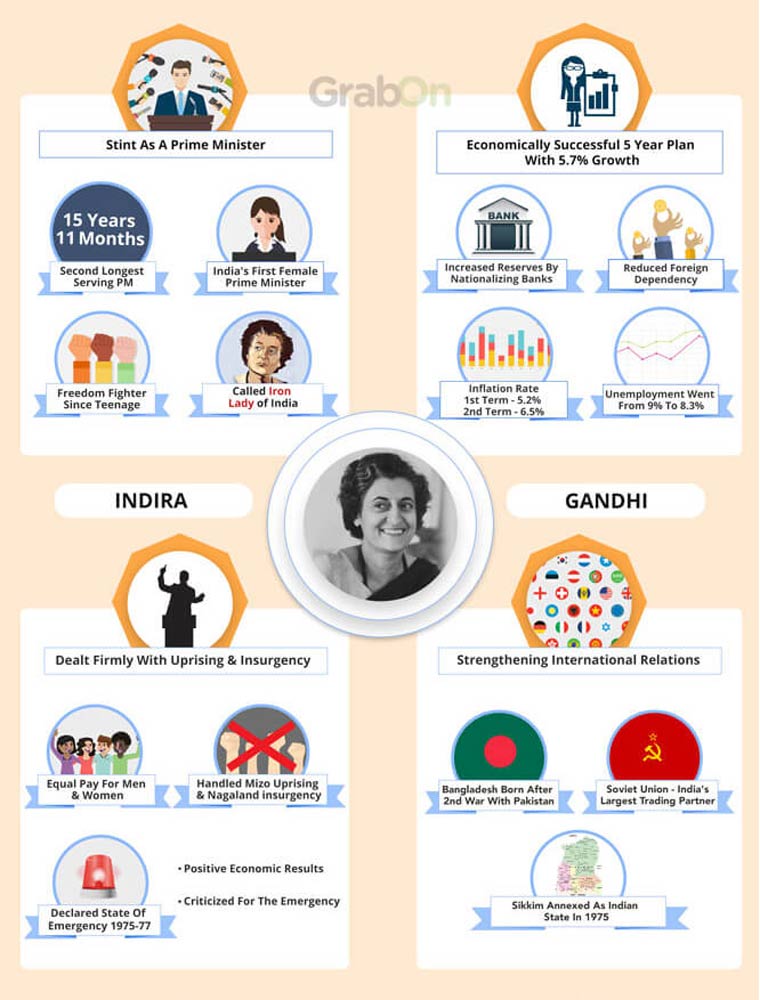 Known as the Iron Lady of India, Indira Gandhi was and till date the only female prime minister of India. A central figure in Indian politics, Indira Gandhi brought in a lot of changes.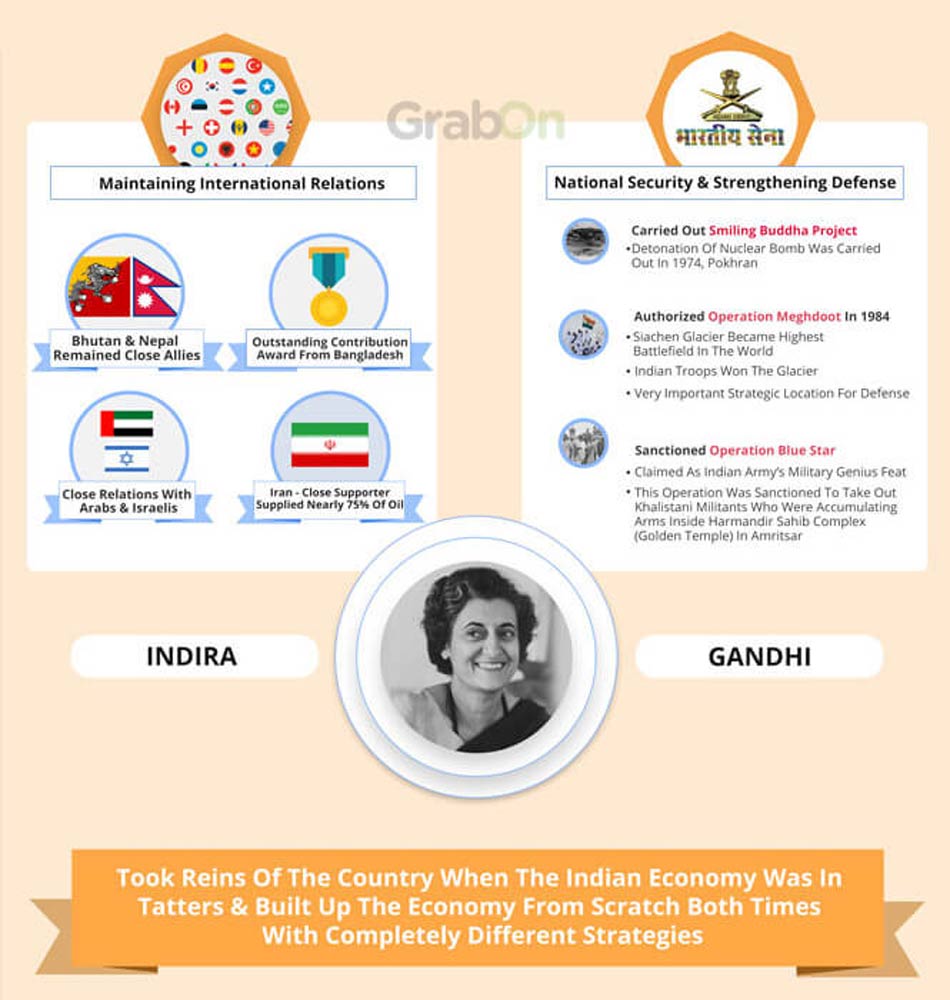 Her key achievements are:
Nationalized banks
Reduced unemployment
Introduced equal pay for genders
Strengthened international and domestic policies
Increased national security
Integrated Sikkim as an Indian state in 1975
5. Morarji Desai (March 24, 1977- July 28, 1979)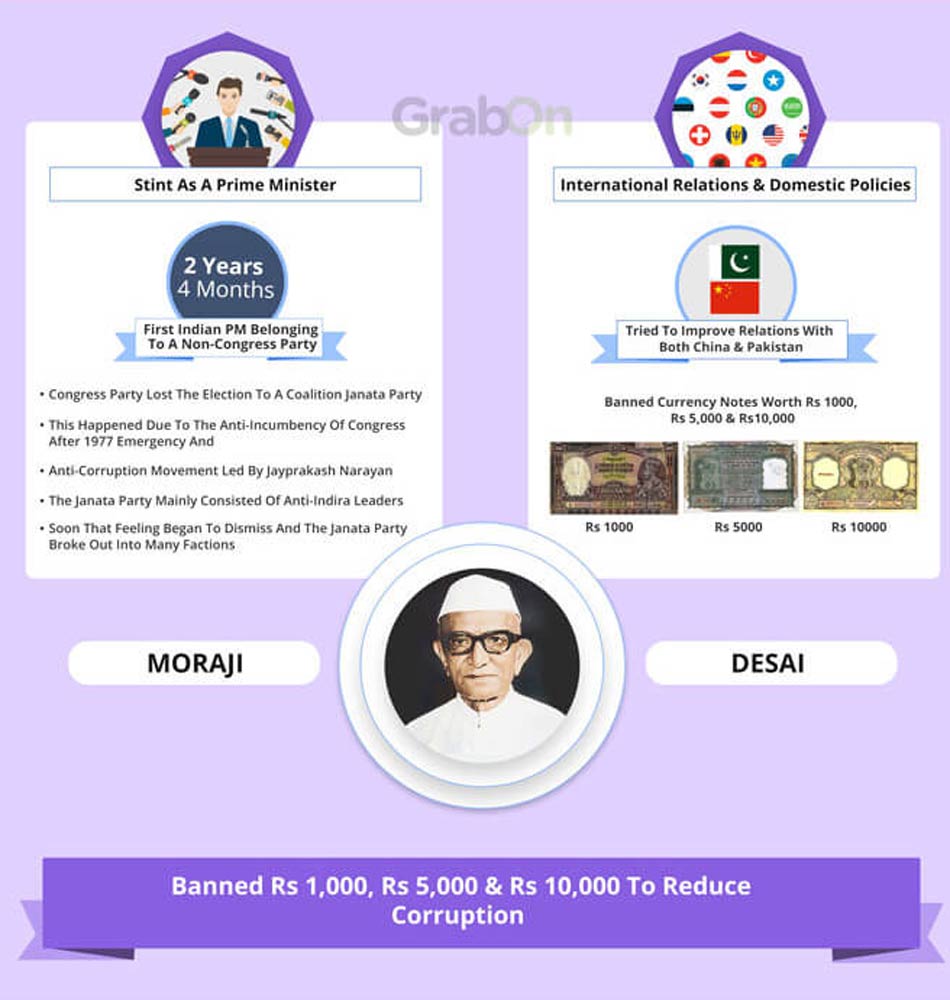 The first Indian PM who was not from a Congress party, Morarji Desai was (and still is) the oldest person to hold the Prime Minister's office. In his two years in the office, he brought about some major reforms.
Banned currency notes worth Rs 1,000, Rs 5,000 and Rs 10,000
Supported peace activism and initiated peace talks with Pakistan
6. Charan Singh (July 28, 1979- January 14, 1980)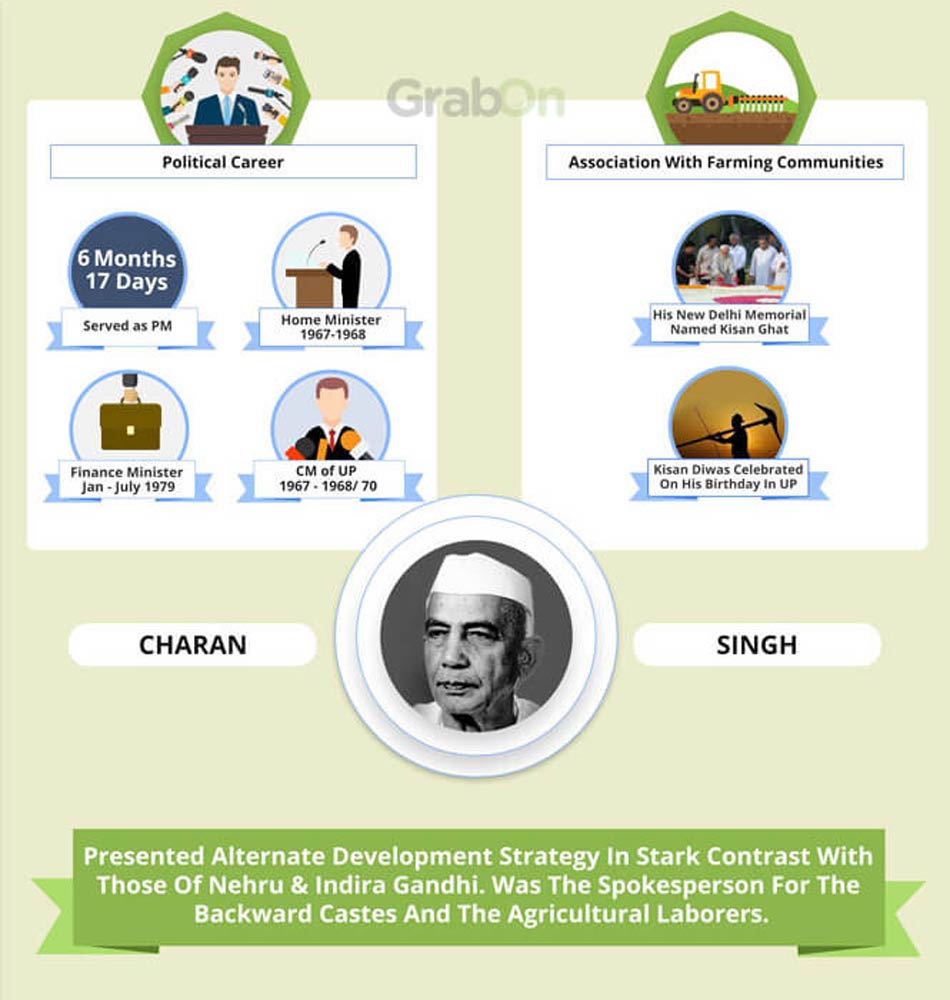 Considered to be the champion of peasants, Chaudhary Charan Singh enjoyed a brief time in the office.
Presented novel strategies to deal with India's development
Vocal about the upliftment of the backward classes
7. Rajiv Gandhi (October 31, 1984- December 2, 1989)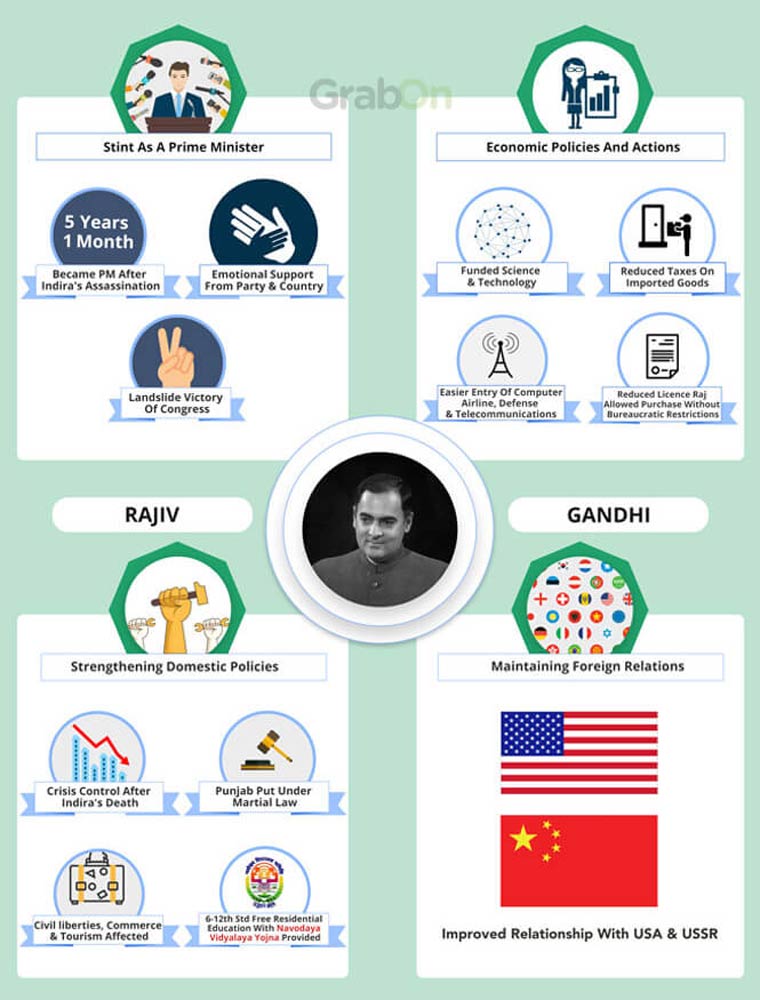 Part of the Gandhi-Nehru family, Rajiv Gandhi was the son of Indira Gandhi. After his brother, Sanjay Gandhi, died in an aeroplane crash, Rajiv Gandhi decided to enter politics. He is often credited with contributing the most towards India's IT revolution.
Reduced license raj
Reforms in economic policies
Improved relation with both USA and USSR
Helped contribute massively to the IT Revolution
8. Vishwanath Pratap Singh (December 2, 1989-November 10, 1990)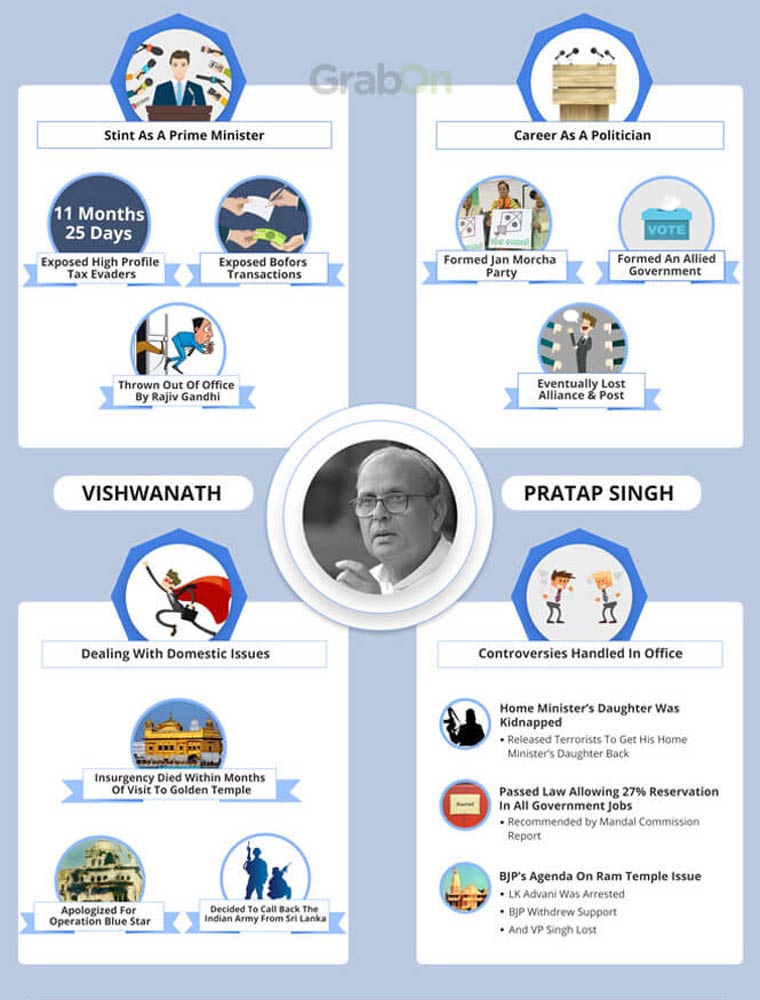 Known for the implementation of the Mandal Commission, V.P Singh's short tenure of 11 months was full of interesting developments.
Handled domestic controversies, including the kidnapping of his home minister's daughter
Stopped Pakistan's attempt to start a border war with India
Apologised for Operation Blue Star and curbed the insurgency in Punjab
9. Chandra Shekhar Singh (November 10, 1990-June 21, 1991)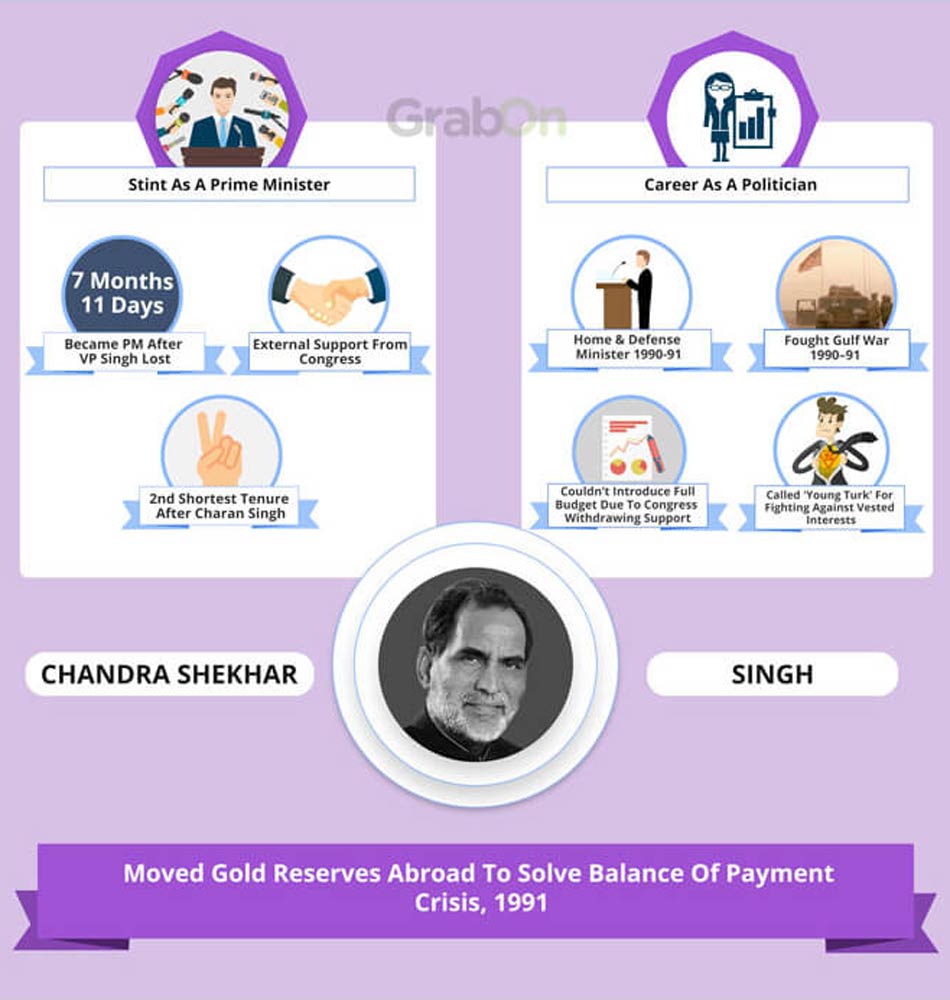 The second shortest tenure after Charan Singh, Chandra Shekhar's tenure lasted a little over seven months. Due to the political instability at that point, he couldn't contribute much.
10. P.V. Narasimha Rao (June 21, 1991-May 16, 1996)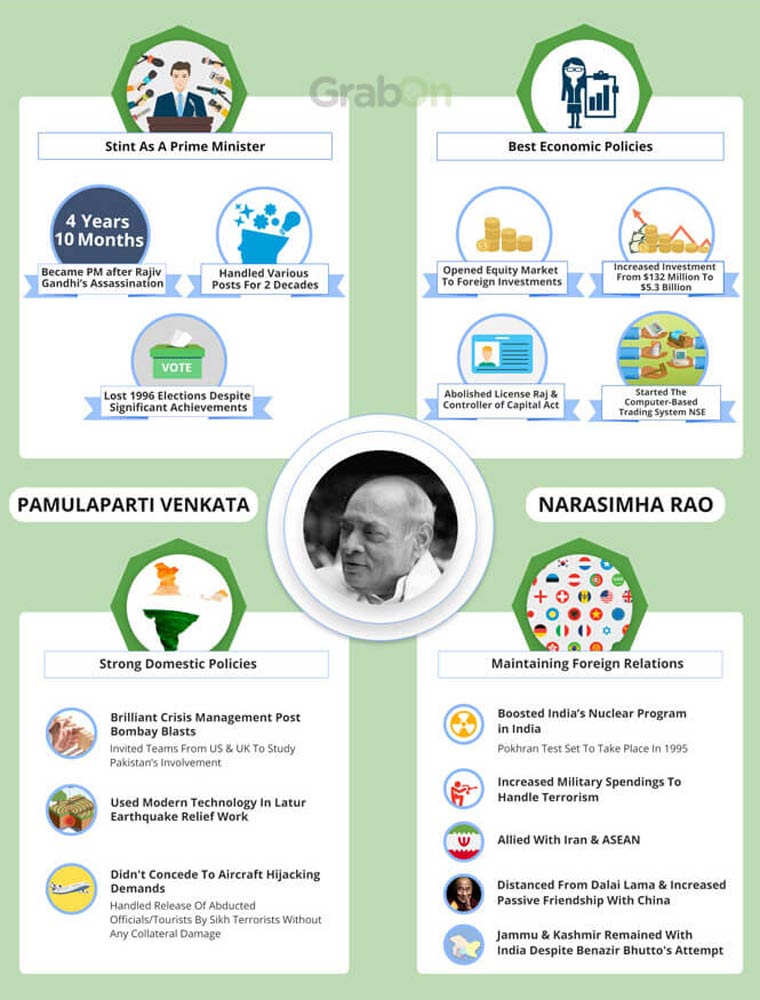 Referred to as the Father of Indian Economic Reforms, Narasimha Rao was instrumental to India's growth and globalisation. Under his leadership, India experienced a shift in its economic model; going from a mixed economy to a market economy. Some of his key achievements were:
Managed India's economic crisis of 1991
Abolished License Raj
Opened equity markets for foreign investments
Boosted India's nuclear programme
11. Atal Bihari Vajpayee (May 16, 1996- June 1, 1996; March 19, 1998- October 10, 1999; October 10, 1999- May 22, 2004)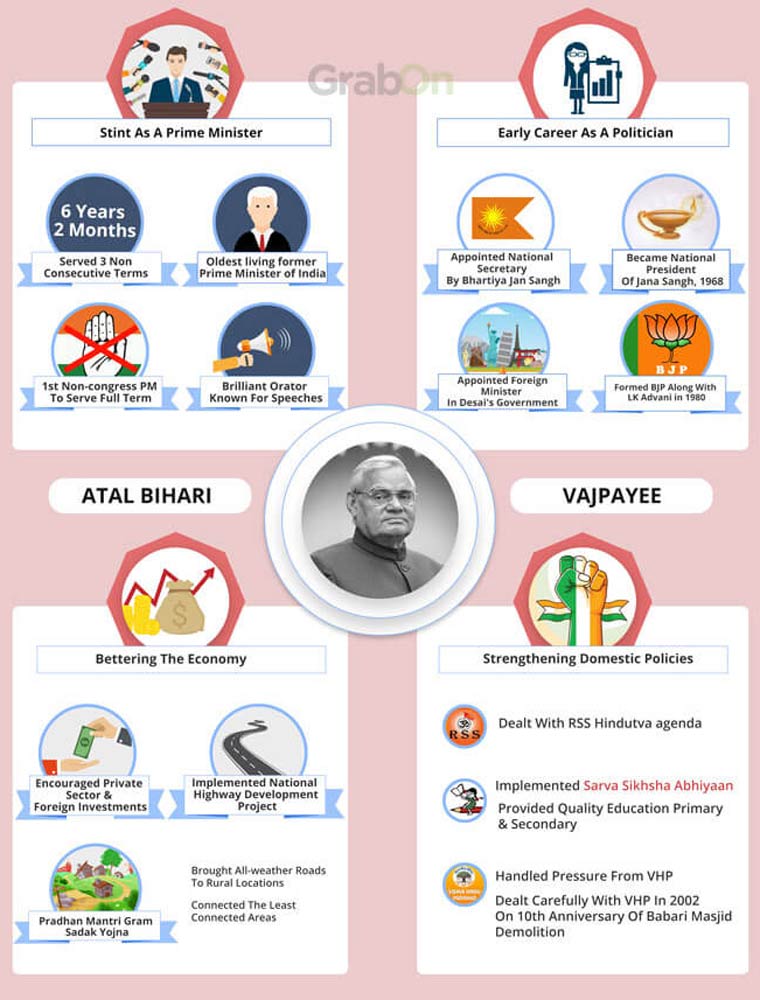 One of the most recognised politicians of India, Vajpayee was the first non-Congress prime minister to hold office for a full term. Under his tenure, India transitioned into a new era and saw a lot of changes. Some of his key achievements include:
India carried out the Pokhran II nuclear tests
Encouraged private sector and foreign investments
Implemented National Highway Development Project
Implemented Sarva Siksha Abhiyaan
12. H.D. Deve Gowda (June 1, 1996- April 21, 1997)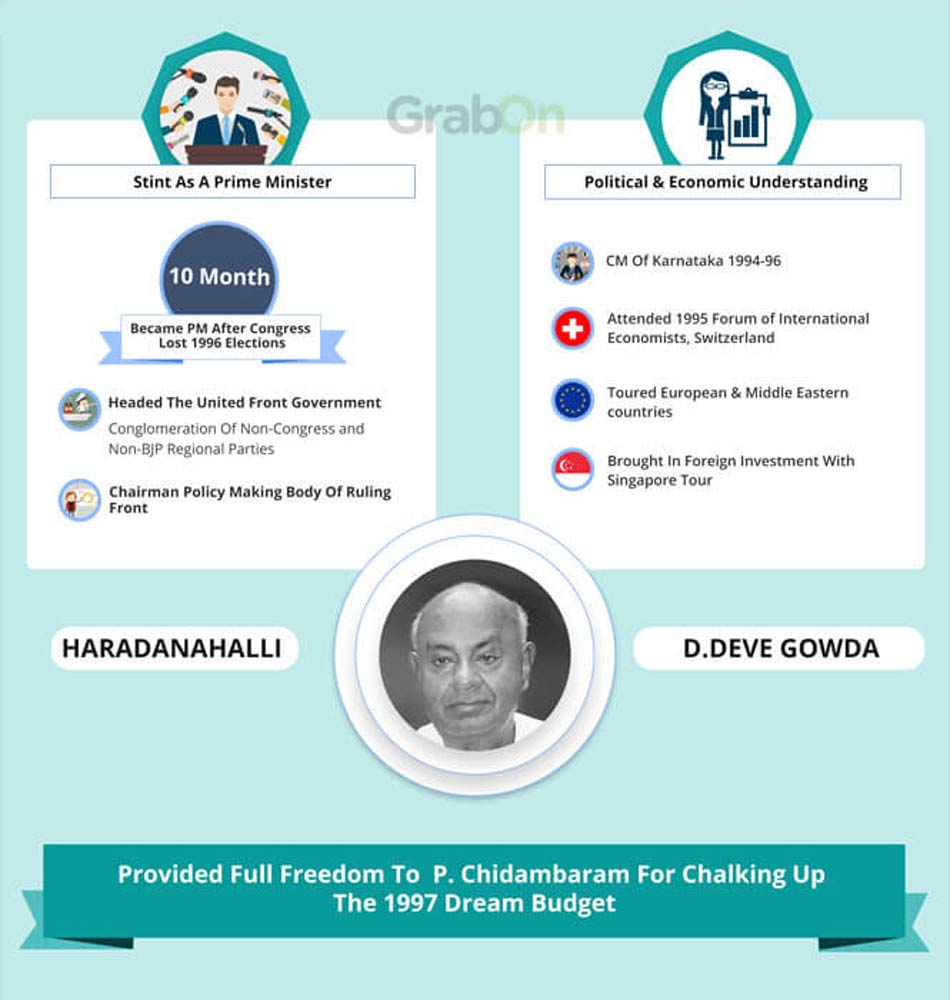 Holding the post for 10 months, Gowda was also the head of the United Front Government. In this 10 months of tenure, he was also the Chairman of the Steering Committee of the United Front. This was the highest body which was in charge of all the constituents of the ruling front.
13. I.K. Gujral (April 21, 1997- March 19, 1998)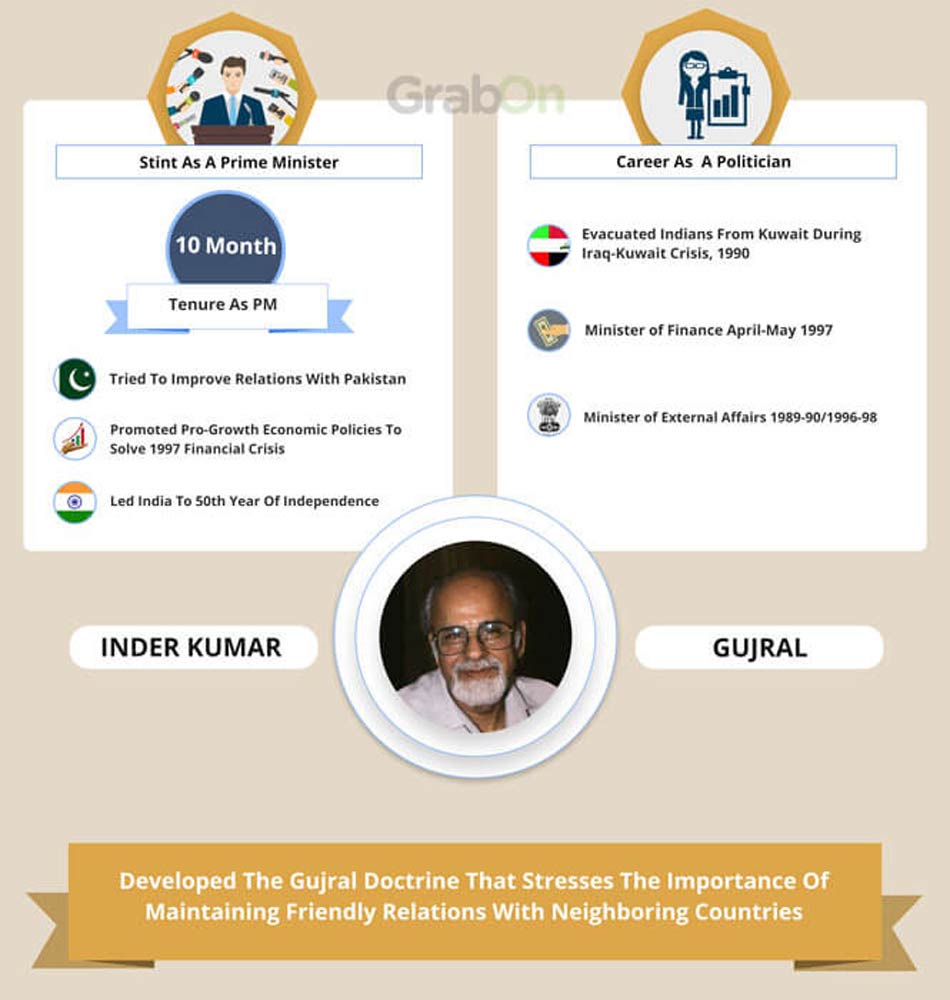 Famous for implementing the Gujral Doctrine, Gujral was also in office for 10 months. Gujral also held important positions before handling the PM office.
14. Dr Manmohan Singh (May 22, 2004-May 26, 2014)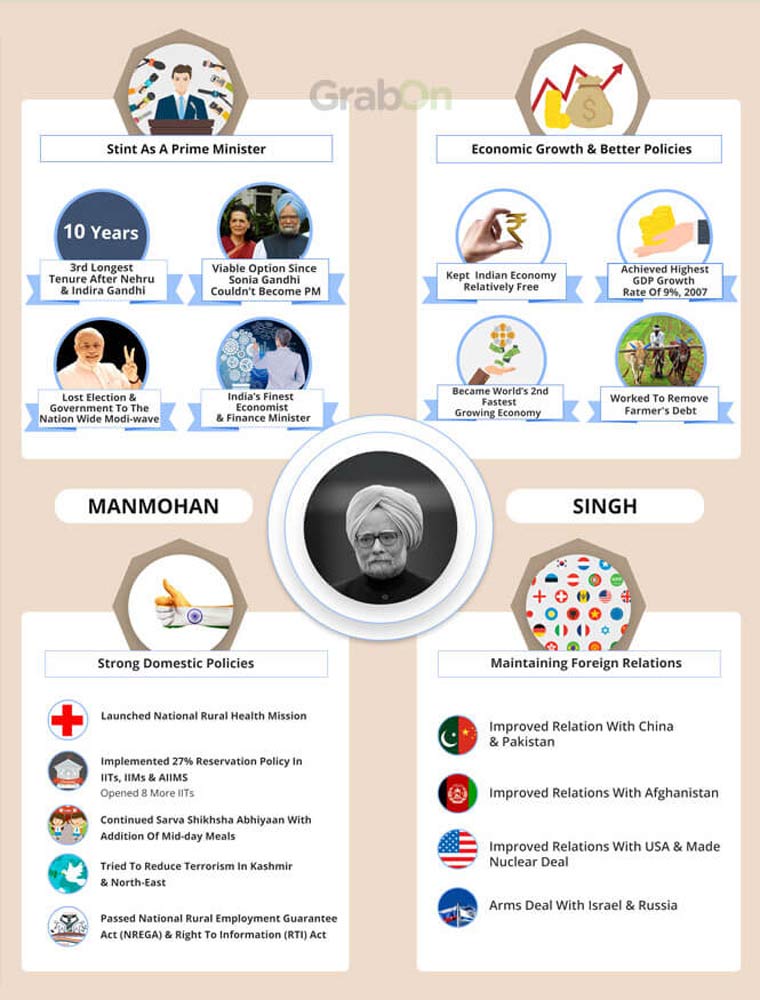 Considered to be India's best finance minister,  Manmohan Singh is considered to be one of the best economists in the country. As the prime minister of the country, he was in charge of some of the biggest changes in the country.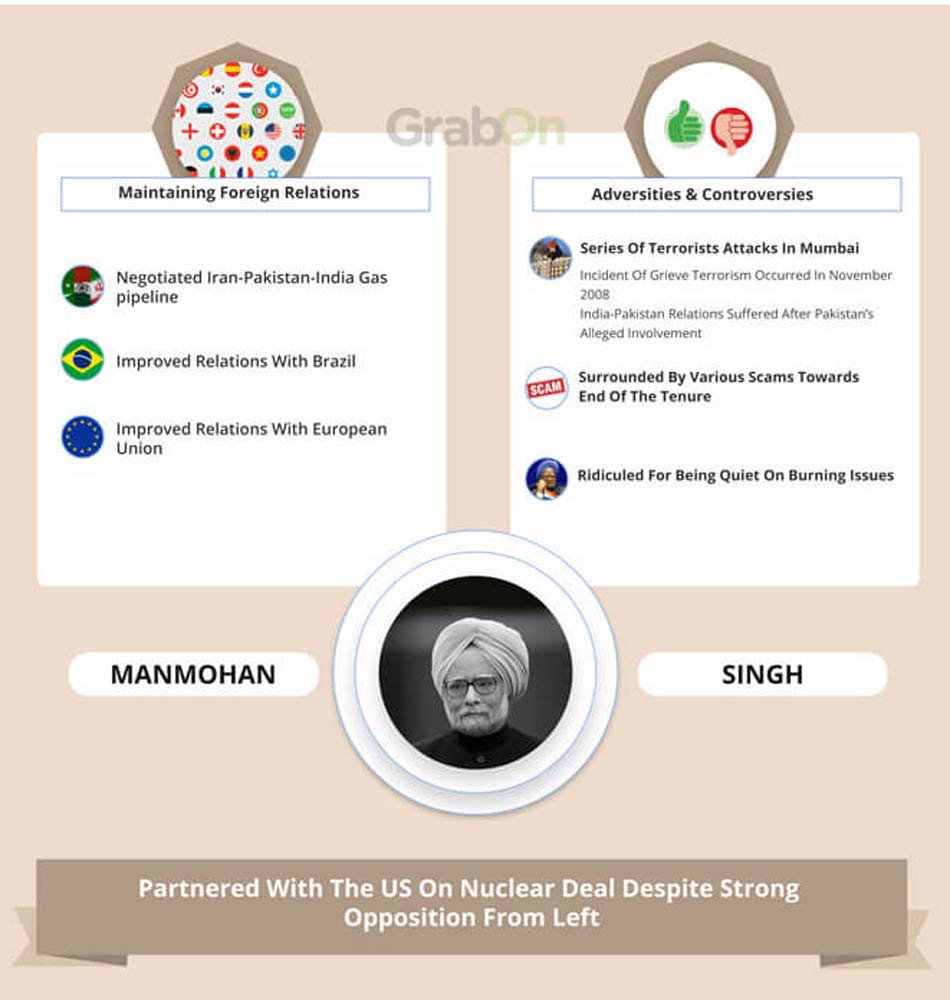 His wonderful achievements include:
Highest GDP growth since independence
Became the world's 2nd fastest growing economy
Launched the National Rural Healthcare Mission
Passed the RTI Act
Improved diplomatic relations
15. Narendra Modi (May 26, 2014-Present)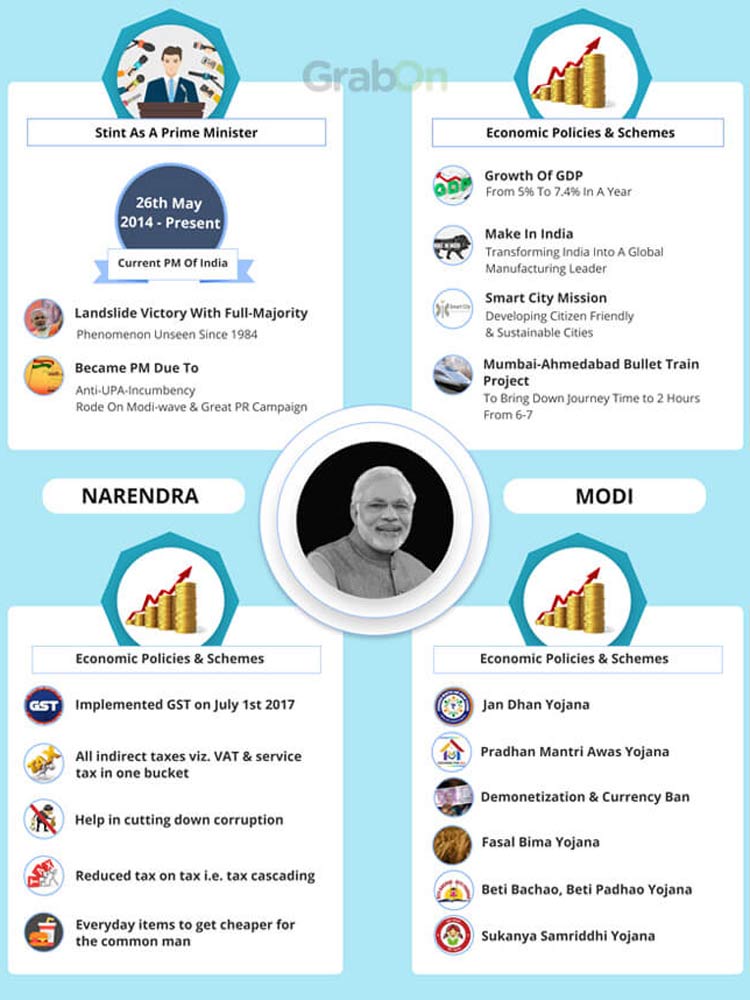 After coming to power after riding the 'Modi wave', Modi went on to create history by becoming India's most popular prime minister. Currently, the 14th Prime Minister of the country (Gulzarilal Nanda's tenure was considered to be acting PM), Modi went on to introduce many schemes.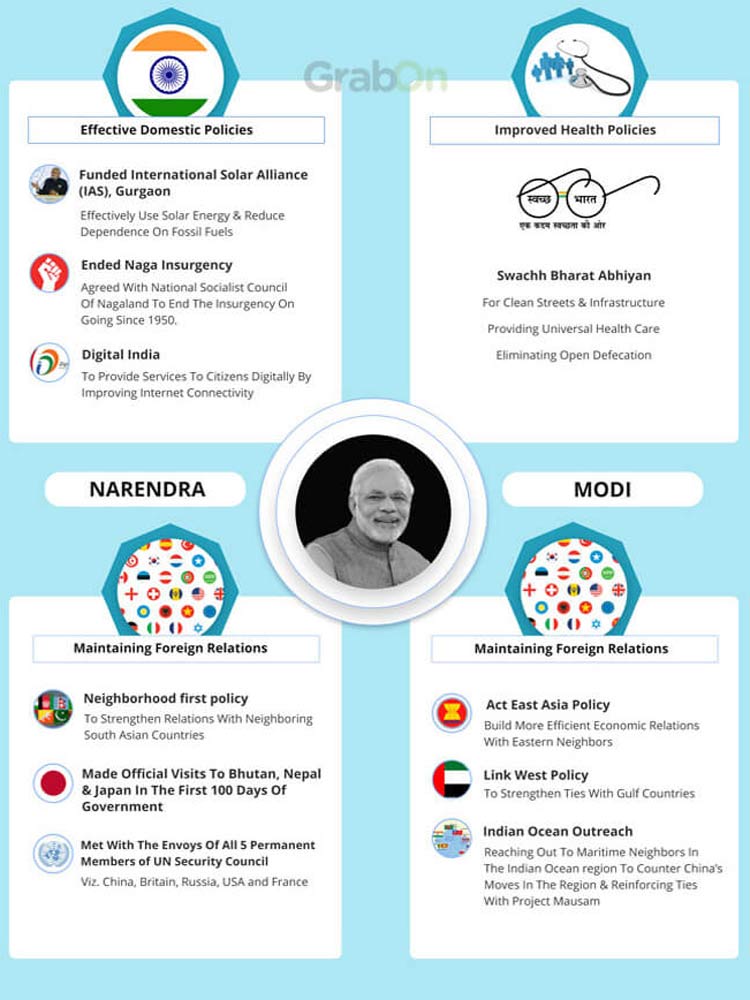 He sits on a list of achievements, including:
Started Make In India and Digital India

Implemented Goods and Services Tax (GST)
Implemented Pradhan Mantri Yojna
Swacch Bharat Abhiyaan
Beti Bachao Beti Padhao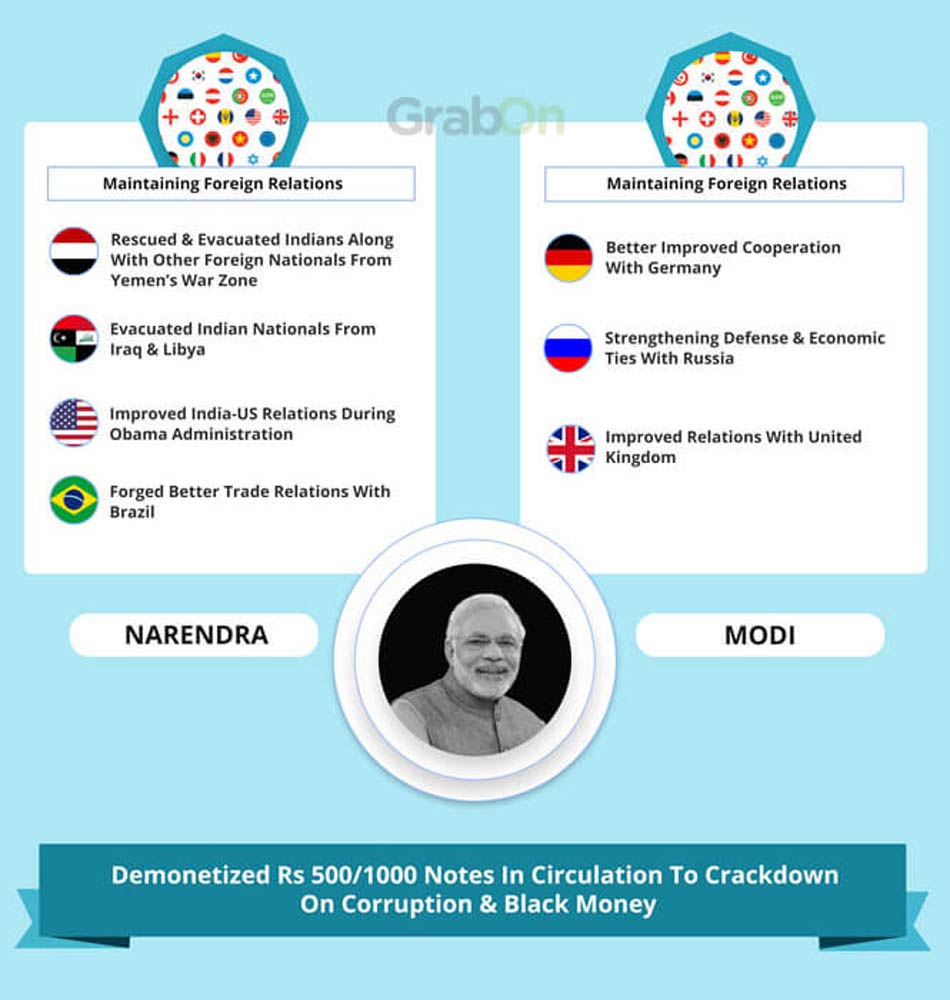 So, that's the country's history. How well do you know the men who shaped our country?
We wish you a Happy Republic Day this 2019 and hope you actively show interest in the country's policies. How will this country prosper if the citizens are not active and show an educated opinion when it comes to the country's welfare!
—Via GrabOn