Bhanu Brahma has been dreaming about this for years. The 26-year-old Bodo, from Kukumari village in Assam's Chirang district, has been a Delhi resident since 2013. She has been going about her college and her many jobs with a vague sense of certainty that one day, eventually, she would get to be a cultural ambassador by opening a restaurant on Bodo cuisine.
"Even today, my parents call and say all this is useless. You should come home and become an IAS officer. I once spent one whole year in UPSC coaching and would wonder what is the whole point?," says Brahma who launched her restaurant, Bodo Ising, in December. Brahma says it is the only restaurant of its kind outside of Assam, specialising in food of the Bodo people.
The Bodos are the largest plains tribe in Northeast India, believed to be the earliest original inhabitants of the Brahmaputra Valley with a distinct religion, culture and language. The fight to preserve their ethno-cultural identity has led to agitations for a separate homeland since the 1980s, leading to the creation of an autonomous Bodoland Territorial Region in 2003, made of four districts in Assam. While many of her seniors from Delhi colleges and universities harbour serious political ambitions, Brahma wants to tap into the good life of her native culture. "I felt very proud when I first showcased culinary delicacies from our culture at a festival back in 2017. My friends would often laugh every time I set up a stall on Bodo cuisine at Northeast festivals, wondering who will eat our food," says Brahma for whom these festival gigs were trials and experiments before plunging full-time into the food business.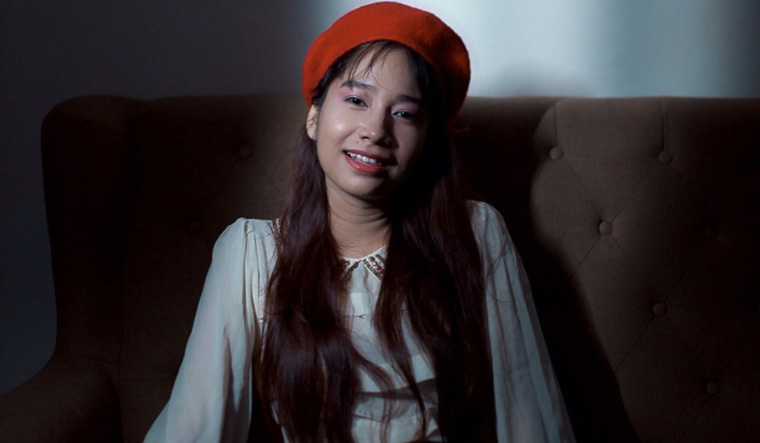 Bodo Ising was supposed to open doors on April 2 last year, but COVID-19 bung a spanner into Brahma's plans. "My initial investment went bust. The landlord did not let go of the rent and I lost the original venue for the restaurant. All my savings were gone. The new location required extensive repairs. The carpenters would barely listen to me," laughs Brahma in hindsight, as she shows us the interiors of Bodo Ising done up with bamboo logs, grass stalks and shrubs with large paintings where a Bagurumba dancer is decked out in a dokhona wraparound with an aronai wrapped around her waist, and the wall next to it has a Bodo woman playing the flute. "No Google search result shows our culture properly. Everything about Bodoland is conflict and statehood. I want to share our culture with people," says Brahma.
While rice, fish and pork are indispensable in traditional Bodo fare, Brahma has recollected staples from family picnics back home to curate a menu which is simple and soulful. She is particularly fond of Onlajung Oma where pork is cooked with rice powder, and Khadrwi which is produced by filtering the ashes of burnt banana trunks. Khardwi is used in small quantities in most Bodo curries; too much of it can make the food salty. Another specialty is sobaijung dao, a kind of black lentil curry cooked with chicken, apart from fish curries made with star fruits and roselle leaves. A hefty breakfast platter includes pitha where steamed rice cakes are stuffed with sesame seed or coconut. "Our food is different from the mainstream Assamese fare. It is slightly more bland," says Brahma who wants to add more mocktails to her menu when she expands it further.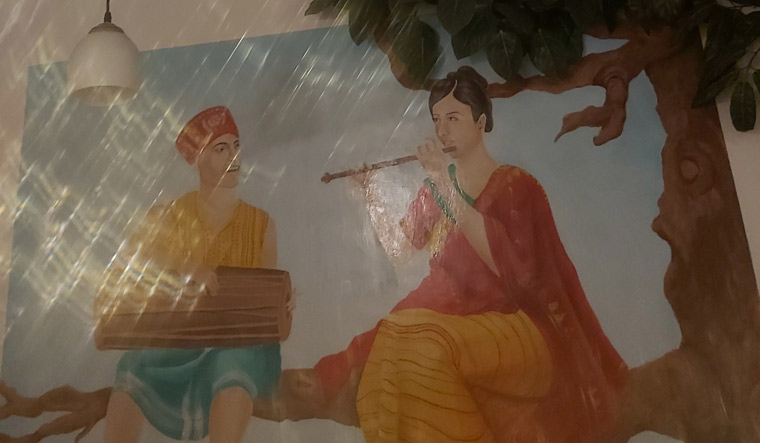 Being the sole owner of a restaurant serving up a slice of a little understood culture is not easy for Brahma, but she is happy doing what is closest to her heart. "Last year, during lockdown, so many of my friends who went home from Delhi, decided to open small businesses in my village. Now there is a 9/11 like store. Another is prepping to start a huge restaurant-cum-bar. One is getting into the wedding business. I don't know what's happening," Brahma gives a knowing wink.