Ravi Shastri debuted for India in 1981. He was 18. A left-arm spinner who batted right-handed, he took six wickets in the Test at Wellington, which India lost to New Zealand, and scored 22 at number 10. Playing alongside the likes of captain Sunil Gavaskar and Kapil Dev must have been a great learning experience for the Mumbaikar. So, when he advocates the need to blood youngsters when the experienced are still around, he has to be taken seriously. After India were defeated at the Oval in the final of the World Test Championship early this month, Shastri, who was in London as a commentator, was the first to say that India has to learn from Australia on making the transition smooth.
Shastri became an opener in 1982, a superstar in 1985, and a permanent fixture in the ODI and Test sides. His exploits Down Under in the summer of 1985―when India won the World Championship of Cricket and Shastri the Champion of Champions award―have been celebrated and written about. But a month before that, he had slammed six sixes in an over against Baroda's left-arm spinner Tilak Raj in a Ranji Trophy match―and become the first to do so in First-Class cricket after West Indian legend Garry Sobers.
A dodgy knee forced Shastri to retire at 30 in 1992, after which he went on to become a successful and outspoken commentator, Team India's director, and a much admired head coach for four years from 2017. Though he did not deliver an ICC trophy, he is credited with building a team that beat the Aussies in their own den twice. An astute tactician and keen reader of the game, Shastri is known for speaking his mind, and it was no different in this exclusive interaction with THE WEEK. He spoke at length about Team India's way forward, the youngsters waiting in the wings, the impact of the IPL, India's 10-year trophy drought and the upcoming World Cup. Edited excerpts:
Q/ You spoke about how the Australians have been managing players. How should that be done in India? Who should be phased out? Which of the seniors can be kept? And who are the youngsters who should come in?
A/ I do not believe in naming players. I believe in a system, and I believe selectors have an important role to play because they watch cricket more than anybody else. Even if I am part of an Indian team... if I am the coach, I am not watching those players. So I believe the selectors. But, there comes a time when the team management knows who to phase out and who to look for. And you only phase out people when you have replacements. That is when the hard calls have to be made.
Since you mentioned Australia, I will give you an example. Adam Gilchrist was doing extremely well as a youngster. On the other side was Ian Healy, who could have easily played for another two years. He was that good. But, they saw someone at a particular age who was good enough to be a world-beater. So a hard call was taken. It was communicated to Healy and Gilchrist came in. Similarly, with Michael Slater; Justin Langer came in. Also with a lot of the middle-order batsmen. Dean Jones went out, the Waugh brothers (Steve and Mark) came in. Damien Martyn went out, someone else came in. The Husseys (Michael and David) came in. Similarly, with the fast bowlers. That is the role of the selectors along with the establishment and the think-tank. There has to be a high level of communication and the vision to see where you want to be.
My vision would always be to have a strong Indian team. And you can only have a strong team across formats if you have a combination of youth and experience. I will not just go for youth for the sake of doing it. The youth should be able to compete with the seniors. If that is the case, I will [lean] towards the youngster.
Q/ Are there seniors in this team who can be phased out? And does India have youngsters who are ready to come in?
A/ I think more in the white-ball format. There are seniors ready to be phased out and there are youngsters ready. No question about it when it comes to T20 cricket. Lesser in 50-over cricket and even fewer in Tests. Because of the IPL, you see an abundance of high-quality, young, white-ball players. But, one should not get carried away by that and think they should be automatic red-ball choices. No, I would rather see the red-ball record. I would sit with the selectors and find out more about who the [red-ball performances] were against, in what conditions, what are their strengths, what is the temperament of the bloke like.
For me, temperament is key. It is paramount. Does the guy have the stomach for a fight? When it gets hot in the kitchen, is he is ready to bite the bullet? These are qualities I look for in a player. When I use the word fearless as a coach, these are the qualities that make a fearless cricketer. Backing his own ability and his strengths, and not wavering.
Luckily for India, the volume of players that play the game, compared with other countries, [is high]. I think you should always have a strong bench across formats.
Q/ Do you think the senior players should have skipped the IPL ahead of the World Test Championship final? Or, at least, gone to England earlier?
A/ I have said there has to be a balance. If you know when the World Test Championship is going to be played, you have to be clear about your priorities in the future. Is it the WTC or the IPL? Hence I said, live on television, that before you sign contracts with the franchises, there should be clauses, which give the right to the parent body, the custodians of the sport, to take these important decisions in the interest of the country. So that there is no grey area and the franchises know this can happen.
I can understand if the IPL team is in the final. You can think about that. But when it comes to, say, fast bowlers who will be needed in English conditions, and you need them to pull out or balance their workload, then the BCCI should have the absolute right, like we see in other countries. I mean, Australia literally ensured no fast bowler played [in the IPL].
Q/ How do you put IPL in the calendar so that it can help Indian cricket rather than being a bit of a disturbance?
A/ I do not think the IPL is one bit of a disturbance. If Indian cricket is where it is today, you must thank the IPL. I know people will not like it, but I say it from the heart. You must thank the IPL. It has produced so many cricketers who have moved on to being top-class Test cricketers. From Hardik [Pandya] to Jasprit [Bumrah] to Rishabh [Pant]. So many young players like [Yashasvi] Jaiswal came through the IPL. And then people start looking at what they have done in First-Class cricket, rather than the other way around. It is a massive stage. It is the golden goose. So, never point fingers at that goose. See how we can get more eggs. How it can be used in the best possible way to do exactly what you are saying.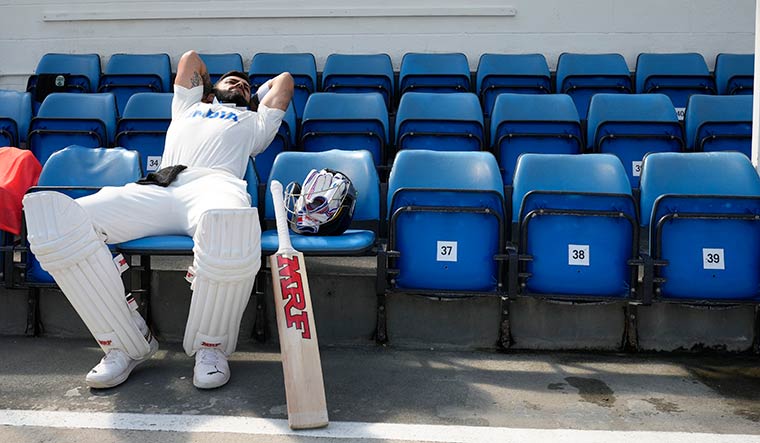 Q/ That is what I meant. How can we use it best?
A/ For white-ball cricket, there is no tension. The only challenge is when it comes to red-ball cricket, and that, too, only with this tournament (WTC). So either the scheduling of this tournament should change, probably by another couple of weeks or 10 days, to accommodate the IPL. Or, three or four players, who would be important in those conditions, should be pulled out. You do not have to pull out all (of them).
Also, the Australian team landed in England on May 30. I believe they played golf the next day. They had three or four days of practice. Then a day off. An optional practice the day before the game and then they played the WTC final. That is it. So this theory about being there early, acclimatising, all that is bullsh*t. It is more about spending time in the nets, understanding what the conditions will demand and working towards that.
Q/ Coming back to the national team, it has not won an ICC trophy since 2013 under M.S. Dhoni. Do you think it is a captaincy issue? And, do you think we have become chokers, a tag which was earlier given to South Africa? Or is that unfair?
A/ I would not say that. I mean, these two teams that were playing [India and Australia] were the only two teams that had a chance to win all three World Cups. And it is not that we have been rolled over [at World Cups]. We have been in semifinals, we have been in finals. We have not got it because when you want to win the big one, you need a combined effort. You cannot blame one individual, one captain.
You need 100s in a World Cup, World Test Championship final. Then you have a good chance of setting it up for the bowlers and winning the trophy. If you do not get a 100, you need at least three 50s, whether it is Test, T20 or one-day cricket. If you have not done that, you do not deserve to win.
Q/ You have said that people were pulling you down when you were coach and you said, and I quote, "I got skin as thick as the Dukes cricket ball." Is that something captains and coaches need in today's cricket?
A/ It has to be the toughest hide in the world. I do not care whether it is Dukes or Kookaburra. It has to be hide of the highest quality, where you are unruffled. In a country like India, it has to be even tougher. It is like what a football coach in Brazil needs. The expectations are high. You are judged every day and the only word people know is win. And I do not blame them. They love the game. They are passionate. They are the ones who make the stars. From heroes, they make them super heroes. But, this game carries on for 11 months a year. So, you are going to have your bad days and good days. Your rating depends on your good days.
Someone told me that during my stint India had a win ratio of above 65 per cent. I said that is all I can do. Do not ask for anything else. I am human. The boys are human. Whatever you do in your life, if you can do what I have done, you have done exceedingly well. That is all I can say. If you do more than that, then you should compare yourself with the All Blacks (the New Zealand rugby team).
Q/ How should we approach the ODI World Cup?
A/ First of all, there should never be a knee-jerk reaction because of what happened in the World Test Championship. It is a different format, one which India is good at. They are playing at home. I think they are one of the favourites. I am telling you now, I think they can win this one. Provided they get the right balance of experience and youth. And there is enough time to identify the squad that you want. And if you get your full strength side, I think India are favourites, with England and Australia.
Q/ Is there any youngster who can be part of the mix leading up to the World Cup?
A/ I think there are plenty.
Q/ Could you give me the top five?
A/ You have a lot of injuries these days. I always like a pool of 15-20. You should always be prepared, you should have a plan B, plan C. For example, when we went to Australia for that famous series in 2021, we took about 30 players. On the flight, there was Shardul Thakur and I think there was Washi [Washington Sundar], who were chatting with me. And I said, 'This is not a holiday. Do not think this is a holiday where you are a net bowler. You can play any time. So start preparing from day one.' And, lo and behold, here comes the last Test with no one else to pick. These guys play and do a wonderful job.
Similarly here, there are so many youngsters. There is Jaiswal and, I might miss out a few here, Tilak Varma, Nehal Wadhera. There is [Sai] Sudarshan, who played so well in the [IPL] final. There is Jitesh Sharma. There is Sanju [Samson], who I believe is yet to realise his potential. He is a match-winner. There is something that is missing. I will be disappointed if he does not finish his career all guns blazing. It is like when I was the coach, I would have been disappointed if Rohit Sharma had not played in my side as a regular Test player. Hence, his opening the batting. I feel similar with Sanju.
Among the bowlers, there is a crop of young fast bowlers. Quite a few, there is Mukesh [Choudhary], names do not come to my mind now. But, there are at least four or five who can be groomed around that 135kmph-140kmph mark.
So I am not worried about the talent in white-ball. Where I am a little concerned is the red-ball depth. That we can address later because this World Test Championship is over, there is not much Test cricket after this. The focus is on white-ball and there is plenty there.
Q/ What about the openers for the World Cup? Do you think Shubman Gill and Sharma are decided?
A/ No, that is going to be a challenge. You will have to see closer to the event. Form again becomes important. You need to strike the right balance. Do you think a left-hander will make a difference at the top? It does not have to be opening, but in the top three or four. You have to weigh all those options. Ideally, in the top six, I would like to see two left-handers.
Whenever you have done well [left-handers contributed]. In 2011, you had [Gautam] Gambhir, Yuvraj [Singh] and [Suresh] Raina. Go back to 1974... [Alvin] Kallicharran, [Roy] Fredericks, [Clive] Lloyd.... The same in 1979. The 1983 team was the only one that did not have a left-hander, but that whole tournament was against all odds. In 1987, Australia had enough... they had [Allan] Border at the top, they had another two or three, down the order. In 1996 Sri Lanka proved it again, with [Sanath] Jayasuriya, [Arjuna] Ranatunga, [Asanka] Gurusinha. And then Australia, with the Gilchrists and the Haydens. England have it now. That mix and balance has to be created.
Q/ So, if Pant is not fit?
A/ You have Ishan Kishan. In the wicketkeeping department, you have Sanju. But the left-handers, you have Jaiswal, Tilak Varma. There is enough left-handed talent that can replace any senior player at the moment.
Q/ What about the bowling? We do not know whether Bumrah is going to be the same.
A/ That is the concern. You want him fit because he is such a world-class operator. But, you want him fully fit, because he is such an important cricketer. If you rush him and lose him for four months after that, like Shaheen Afridi.... [Pakistan] rushed him into the T20 World Cup and he was out for four months. You have to think of the individual and individuals have to think of themselves. Sometimes, you want to go back too soon and it can be a costly error. That is something you have to look at.
Otherwise there is [Mohammed] Shami, [Mohammed] Siraj. So you have got experience. You do not need too many fast bowlers in India. It is more the spin department and that is more or less covered. You have Jaddu (Ravindra Jadeja), Axar [Patel], a few leg-spinners you can pick from; there is [Yuzvendra] Chahal, Kuldeep [Yadav], [Ravi] Bishnoi. So you have got enough depth. It is just about combining well.
Q/ Do you still believe in the Kulcha [Kuldeep-Chahal] model that you promoted so much? Do you think they can be vital for the World Cup?
A/ Absolutely. I mean, look at the last T20 World Cup. Every team with a leg-spinner did well. Unfortunately, we had one and we did not pick him.
Q/ Who will captain the side?
A/ I think Rohit will captain the side and should. With three months to go, you do not want to [tinker] too much.
Q/ Post the World Cup, you have said Pandya could be captain.
A/ Should be.
Q/ Do you think all formats? Do you think his body can cope with Test cricket, too?
A/ No, it cannot cope with Test cricket also. Let us be clear there. After the World Cup, if he is fit enough, he should take over white-ball captaincy.
Q/ Do you think bowling coach Bharat Arun could have played a crucial role in today's bowling department? Because he seemed to have got the bowlers to their peak.
A/ He was magnificent. And he has done that for years. He was absolutely magnificent. He understood the mind of the bowler he was dealing with. He knew exactly how to communicate. He knew his own ability, he knew the subject, he knew the technical aspects, the biomechanical aspects. And he had tons of experience, having not just coached players or mentored players in the NCA, but having coached a lot of coaches. All that put him in an elite position. He was my first choice as a bowling coach all the time.
Q/ R. Ashwin recently said that during earlier days, which could be your days, colleagues were friends. Today it is colleagues. When you were a player and then a coach, did you see the team as colleagues?
A/ For me, it was always colleagues. You will have buddies who are colleagues. But, how many friends does anyone have? Close friends. If you go and ask anyone, they will probably say four, five, in their life. And I am happy with five close friends in my life. I do not want any more than that. So colleagues, all the time, in the commentary box, too.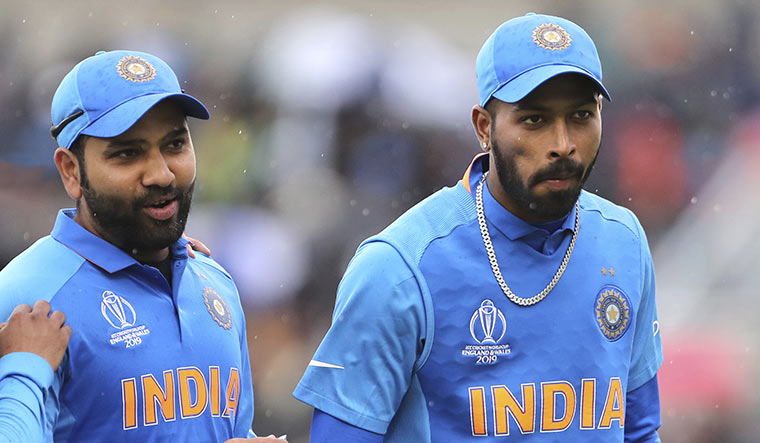 Q/ But I think there was one friend in the commentary box. Warnie (Shane Warne).
A/ Oh, he was. He was a proper buddy. Because, you could talk about anything with him. And then the fun was in between commentary stints, which made it even more exciting. So you know, you have that switch-on, switch-off. The switch-off with Warnie used to be fantastic. The conversations... and you are pretty much on the same page. So it was fun.
Q/ I remember the tribute you gave him. You said that after a couple of pints, you could talk to Warnie about anything from poker to porn. A brilliant tribute to him.
A/ Absolutely.
Q/ Do you miss him?
A/ I do. You look at the game over the last 30 to 40 years. You look for personalities. And then try and see if there was anyone bigger. I do not think there was anyone bigger, more colourful, who lasted the test of time. He just knew how to get under the skin of the opposition, under the skin of the media, under everyone's skin. And yet, each one of them would [tip their] hats to him when it came to brilliance on a cricket field. He had one of the sharpest brains; he read batsmen quicker than most. And just the way he played the game.... He wanted to take the game forward, he wanted to win and he wanted to attack and he was magnificent for the game. And a difficult art, too, leg-spin. But, he was a master.
Q/ Indian cricket absolutely needs you. Do you see yourself playing a role in cricket?
A/ I have always maintained that who I am today is in many ways because of the BCCI. They have been your guardians, they have been your custodians from, in my case, the age of 17. Ever since I played under-19 cricket. Without them being the custodians or the establishment at that time, you would have never got the opportunities you got in life. So it is something I am always grateful for. There are times where you might not see eye-to-eye with them. But, you never forget that they were your custodians. And that overrides everything else.
So, of course, there is a role to play. You have more than four decades of experience across every damn thing in the sport. And if there is an opportunity to contribute, I will certainly contribute. There is no question about it. And, what we are doing now is refreshing and heartwarming. We run a coaching establishment called Coaching Beyond with Arun and R. Sridhar, my colleagues. We are the co-founders. And that is not just to coach grassroots―boys and girls―but also to coach coaches. And that is doing exceedingly well. If two or three come through that and go on to represent the country, that will be a great contribution on its own.
Q/ Lastly, you have seen England's Bazball. Some people say it is like a new form of cricket. Another school of thought has it that they do not want to expose their technical inability? Which school of thought do you subscribe to?
A/ I would have loved to be the opposing coach. It would have been fun to take it on firsthand. Literally by the scruff of the neck and see what happens. It would have been good value because it can have its good days and it can have its bad days. Only time will tell if the good days outnumber the bad. Also, conditions will matter. So it will be interesting to see how it goes.
I am not someone who will give it a green tick all the way. Because I know it can have some really poor days. But, it is exciting. Keeping people on edge and that is what you want in Test cricket. I mean, that is how we wanted to play the game in my tenure. Take the game forward, look for results, do not be scared of losing. Because only when you learn to lose will you know how to get up and win. That fear of losing should not be there, because in going for a win, you are bound to lose some.