The Nobel Prize in Literature for 2020 has been awarded to the American poet Louise Glück "for her unmistakable poetic voice that with austere beauty makes individual existence universal".
Glück, 77, was born in New York and lives in Cambridge, Massachusetts. She is also a professor of English at Yale University, New Haven, Connecticut.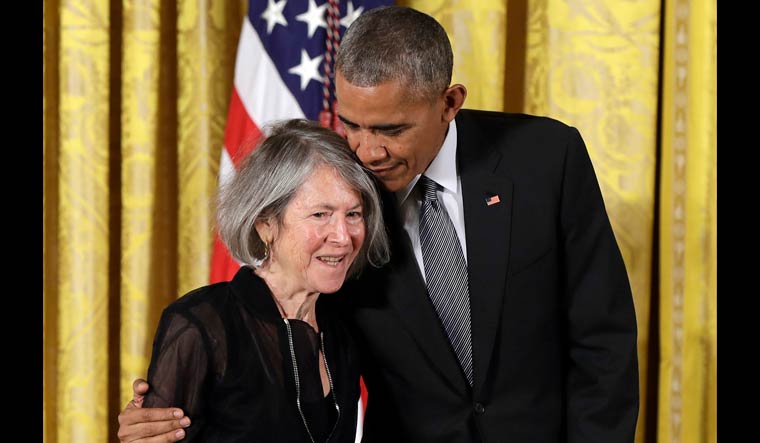 She has already been awarded the National Humanities Medal, the Pulitzer Prize, the National Book Award, the Bollingen Prize and was Poet Laureate of the United States between 2003-04.
She made her debut in 1968 with the collection of poems, Firstborn. According to the Novel Prize Committee, "She has published twelve collections of poetry and some volumes of essays on poetry. All are characterized by a striving for clarity. Childhood and family life, the close relationship with parents and siblings, is a thematic that has remained central with her. In her poems, the self listens for what is left of its dreams and delusions, and nobody can be harder than she in confronting the illusions of the self. "
She was awarded the Pulitzer Prize for her 1992 poetry collection, The Wild Iris. Best-known from this collection is the poem 'Snowdrop' where she describes the miraculous return of life after winter.

"I did not expect to survive,

earth suppressing me. I didn't expect
to waken again, to feel
in damp earth my body
able to respond again, remembering
after so long how to open again
in the cold light
of earliest spring –
afraid, yes, but among you again
crying yes risk joy
in the raw wind of the new world."