Scotland-headquartered KeyPoint technologies reaches out to 27 indic languages —and some unique combos like Punglish, Banglish, Hinglish and Kanglish!
The smart keyboard created by Indian talent-fueled KeyPoint Technologies —Xploree —has gone where arguably no  mobile keyboard has gone before: It has the Santali language on its AI powered mobile keyboard app. Santali is a language spoken by around 6.2 million people in India, Bangladesh, Bhutan and Nepal —mostly tribals. 
Xploree now supports 27 Indic languages and 113 global languages.
There are players in the market who provide multi-language support, but Xploree's richness in decoding the nuances of language, transliteration intelligence, standardization of spelling, etc surpasses all," says Prima Dona-COO, KeyPoint Technologies
The Indian constitution has recognized Santali as one of the 22 official languages and most of the Santali-speaking people in India are from Jharkhand, Bihar, Odisha, Tripura, Mizoram, Assam and West Bengal. Beyond the official languages, Xploree also supports Rajasthani, Mewari, Bhojpuri, Marwari and Sinhala.
Powered by Artificial Intelligence and Natural Language Processing, Xploree calls itself "Industry's first keyboard with human-like sensibilities that can think for a change"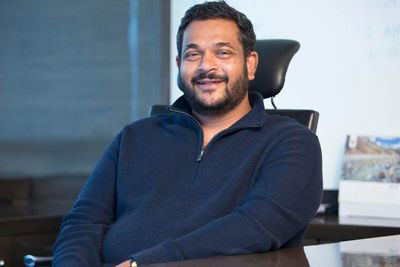 It features "intent technology" which gauges user intent in real time and shows contextual and relevant recommendations on the fly. You get meaningful suggestions while chatting about the latest movies, online food ordering or discussing about your next holiday. A unique key on the keyboard brings offers, solutions and discoveries without letting you leave any existing activity such as a group chat on WhatsApp or Facebook messenger etc.  Keeping in mind, the script challenges of many Indians, XPloree allows texting and chatting in regional Indian languages using the English keyboard—options include Assamenglish, Banglish, Gujaratinglish, Hinglish, Kanglish, Manglish, Marathinglish, Odinglish, Punglish, Tanglish and Tenglish. Xploree has a user base which has touched 2.5 million in India.
The keyboard attends to small things that help: for example numbers on the primary keyboard with letters. Xploree also offers other features like auto correct, dictionary, predictive text, stickers, emojis, themes etc. The app's genesis lies in an idea of its CEO and an  Electrical and Computer Science post-graduate from Carnegie Mellon University, Sunil Motaparti, of turning a passive input device into an interactive, predictive and integrated solution.
Founded in 2004, KeyPoint Technologies is headquartered in Glasgow Scotland with offices in the US, Japan, China and India. Its Indian offices are located at Hyderabad and Bangalore.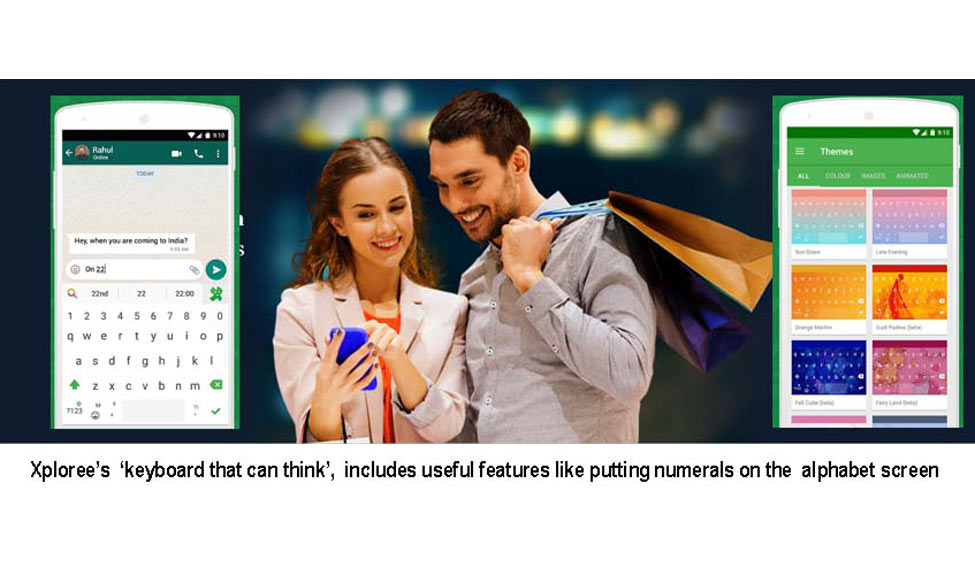 Download XPloree here