iPhones do not support telecom regulator's Do-Not-Disturb app
Accusing iPhone maker Apple of being "anti-consumer", telecom regulator TRAI said the multinational violated the right of the user to transfer information to authorities.
TRAI chairman R S Sharma said that by not allowing to the customer to use the information about unsolicited calls and messages, Apple denies the consumer's privilege to share user-owned data with anybody he/she wanted. He said Apple is engaging in 'data colonisation' as its device prevents customers from using the data he/she generated.
TRAI claims that its Do-Not-Disturb (DND) app, which was launched in June last year, can effectively control the menace of pesky calls and unwanted messages by procuring details from the message columns and calls-logs to be delivered to the regulator. While Google's Android supports the DND app, iOS platform of Apple does not provide for the same kind of convergence.
Criticising Apple, TRAI said the iPhone maker has not done anything to resolve the issue despite being asked to make the provision for more than a year.
However, Apple claims that its iPhones have superior security features that protect its platform from virus/hacks attacks.
Says Anand Parthasarathy, technology watcher and Editor of IndiaTechOnline: "The TRAI chairman's characterisation of Apple's policy with regard to sharing the call data of iPhone owners with third parties as 'data colonisation' is bizarre and over-the-top. Apple is strict about its approved apps accessing data of phone users who install them. This should in fact, be applauded. In India we seem to have a rather cavalier attitude about data privacy and the rights of phone owners and Internet users to their call habits and history—and sometimes well intentioned initiatives like DND may end up not meeting internationally accepted standards of privacy."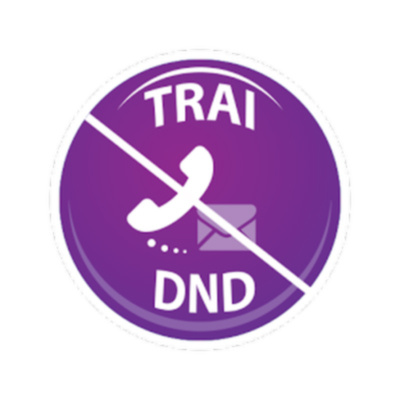 In fact since iOS 10, the Apple App store does offer a free call block app to block spam and fraud calls, called "Mr Number: Call Block and Reverse Lookup". So to suggest that iPhone users in India are somehow unprotected is not correct, says Anand.
Incidentally the DND 2.0 app available for Android users at Google Play seems to be a crude affair—as the outraged reaction of some users that can be seen on the download page, seems to testify.
Meanwhile, former Unique Identification Authority of India (UIDAI) Chairman Nandan Nilekani said companies should support the right of the customer to use personal data. Speaking at the 6th CII C K Prahlad Memorial Lecture in Bengaluru, Nilekani said a company doing its operation in India should be obliged to give the data back to the user who contributed to it.
This issue has cropped up at a time when a nine-judge Supreme Court bench is examining whether right to privacy is a fundamental right of an Indian citizen in the light of Aadhaar.