West Bengal Chief Minister Mamata Banerjee and Prime Minister Narendra Modi engaged in a bitter war of words on Tuesday as the two leaders addressed election rallies in the state. While the prime minister accused Banerjee of not letting the central schemes like Ayushman Bharat to be implemented in the state, the chief minister retorted, dubbing Modi as "Expiry Babu".
Modi addressed two huge rallies in the state—one at Siliguri in north Bengal and the other at Kolkata's Brigade Parade ground. Targetting Banerjee and her nephew Abhishek, he said: "Bengal is also reeling under dynastic politics, bua-bhatija is looting the state." 
"I do feel sorry that while we could work speedily for development in various states in the country, West Bengal was an exception. This was so because there is a speed-breaker here. The speed-breaker is known to people here as Didi," Modi said.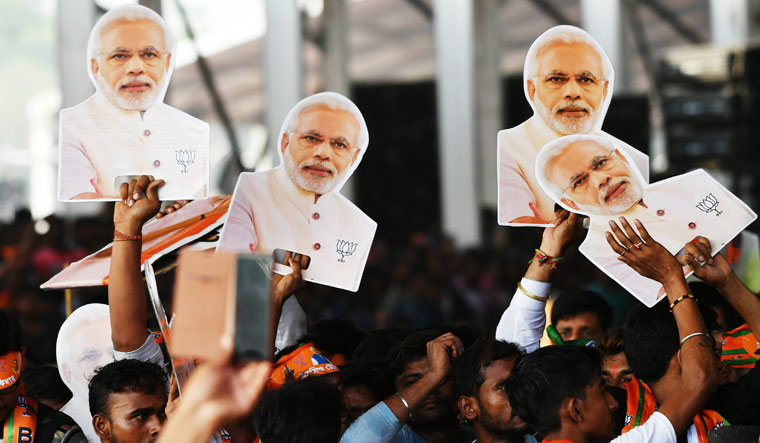 In a sharp message to his political opponents, including Banerjee's Trinamool Congress, Modi told the crowd at Kolkata rally: "By electing me in 2014, you ensured that the corrupt have reached close to jail. By electing me in 2019, you ensure that they will all be inside the jail."
The TMC has termed Modi's remarks that many would go to jail if he returns to power as a threat to opposition parties.
Banerjee addressed one rally at Cooch Behar in North Bengal. In a scathing and direct attack on Modi, she alleged that the prime minister is launching riots across India, including in West Bengal. She also defended her decision not to allow the central scheme in West Bengal.
"Why should I take his scheme if my government has to bear forty per cent of the total funds of the scheme?," she asked.
Despite putting a rosy picture of the West Bengal's economy, Mamata said she had a plan to cover seven crore "needy" people of the state under the health insurance scheme.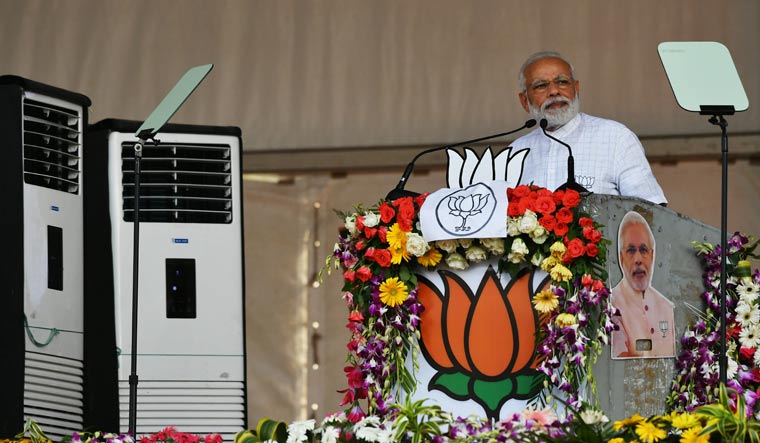 The BJP reacted saying Banerjee's own words explain what the condition of the West Bengal's economy is. "Just imagine! According to her, seven crore out of the total 10 crore population of Bengal is poor. Still she says that under her stewardship, the state has grown," said Biswapriya Roy Chowdhury, state vice president of the BJP.
Earlier, Modi ridiculed the opposition alliance in West Bengal and also lambasted Banerjee for seeking evidence of Balakote air strike.
"She made huge headlines in Pakistan television," said Modi.
Banerjee in return asked the Army, paramilitary forces and the police force of different states not to get into "BJP's trap".
"I would ask all of them to remain independent because they (the BJP) have already started calling the country's' force as Modi's force. Our expiry prime minister is a liar," she said.