India's education system is in crisis with an acute shortage of teaching staff in government institutes, and ranking of universities dropping over the last four years. In a report released by Centre of World University Rankings (CWUR), no Indian university finds a place in the global top 100.
The highest rank attained by an Indian university, Indian Institute of Science, is 420 in the 2018-19 rankings. The rankings have declined gradually from 2014 till date. In 2014, the highest rank of an Indian university was 328, which dropped to 341 in 2015, 354 in 2016 and 397 in 2017.
Despite improvement in economic rankings, India's education system seems to be in peril. In development rankings, India has climbed one spot to 130 among 189 countries in Human Development Index released by the United Nations Development Programme. In Economic Freedom of the World 2018 report, released by Centre for Civil Society (CCS) Delhi in conjunction with Canada's Fraser Institute, India jumped to 96th spot from 98th among 162 countries.CWUR rankings are distinctive in that they use publicly available information and avoid data from surveys or submitted by institutions. CWUR has been publishing only academic ranking of global universities since 2012 that assesses the quality of education, alumni employment, and quality of faculty, research output, quality publications, influence and citations. CWUR also rank universities in 227 subject categories, based on the number of research articles in top-tier journals, with data obtained from Clarivate Analytics, a US based company focused on scientific and academic research analytics.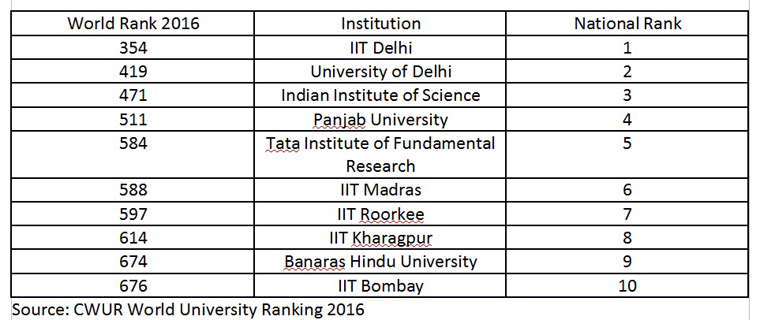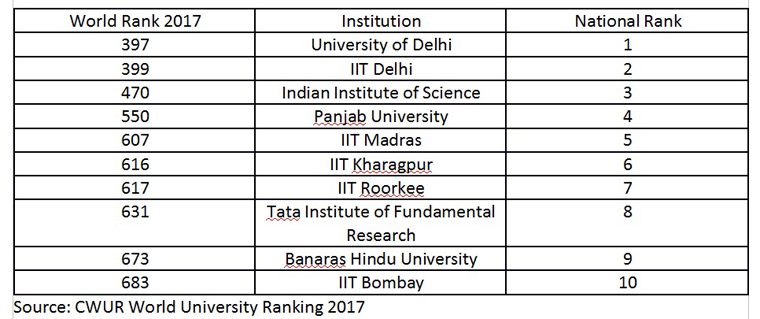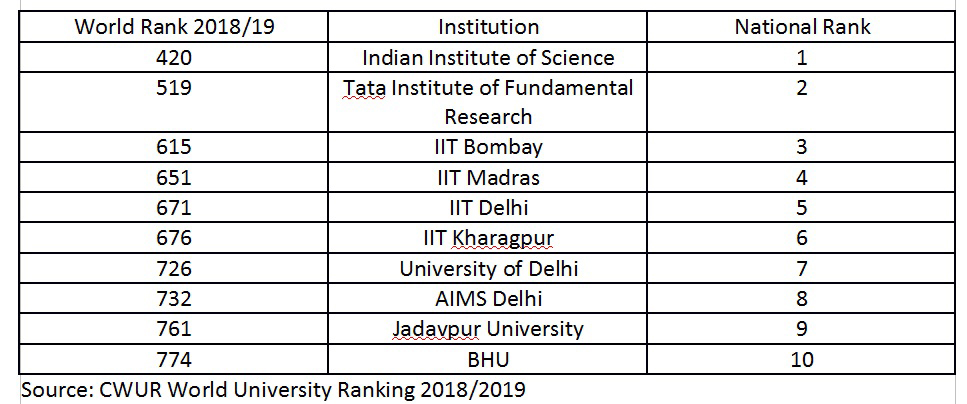 The crisis
Minister of state for human resource development which is responsible for higher education, Satya Pal Singh, acknowledged in Lok Sabha on July 23, 2018, that there is an acute shortage of teaching staff in government higher education institutes. He mentioned that among the 33,393 total sanctioned positions in government institutes across India, 12,020 positions are vacant, which roughly means a 36 per cent shortage of staff.
In central universities and IITs, India's premier institutes, 5,602 and 2,802 posts are vacant respectively.

In the notification, Satya Pal Singh mentioned that the government is taking steps to reduce shortage of teaching staff. He said that the ministry has requested the heads of universities and engineering institutes to prepare a time bound action plan showing the timeline for advertisement of posts, scrutiny of applications, calling of interviews and selection of candidates. Universities are also asked to run rolling advertisements on their websites.

He also said that IITs, NITs and IIITs are taking measures to attract quality faculty. They are also engaging contract, adjunct and visiting faculty as well as using the online mode of teaching to overcome these shortages.