Days before the much-anticipated '2+2' strategic dialogue between the ministers of defence and foreign affairs of the US and India gets under way in Delhi on September 6, the Narendra Modi government on Saturday cleared the start of negotiations for procurement of 24 MH-60R multi-role anti-submarine warfare helicopters from Lockheed Martin for the Indian Navy.
The decision was taken at a meeting of the Defence Acquisition Council, which also cleared the purchase of 111 utility helicopters for the Indian Navy at a cost of Rs 21,000 crore.
The go-ahead for negotiations for the MH-60R will be interpreted as an attempt to boost goodwill ahead of the 2+2 dialogue, which will involve Defence Minister Nirmala Sitharaman and Foreign Minister Sushma Swaraj holding parleys with their American counterparts Secretary of Defense James Mattis and Secretary of State Michael Pompeo. India-US strategic ties had been strained over India's recent decision to proceed with plans to purchase the Russian S-400 missile system.
The MH-60R helicopters, built by Lockheed Martin's Sikorsky Aircraft, will be procured under the 'government-to-government' route at a cost of around $1.8 billion. The MH-60R is the US Navy's primary anti-submarine and anti-surface warfare helicopter and is also capable of search and rescue and supply missions.
The MH-60R is vital for the Indian Navy to maintain and improve its anti-submarine warfare capabilities, which are currently dependent on ageing British-built Sea King and Russian Kamov 27 helicopters. Interesting, the Indian Navy has projected a need for 123 multi-role helicopters, which means the number of MH-60R helicopters being purchased could go beyond 24.
Another procurement announced at the Defence Acquisition Council meeting on Saturday is the plan to purchase 14 vertically launched short-range missile systems for the Indian Navy. The new short-range missile systems, which can shoot down advanced anti-ship missiles to protect warships, will replace the Israeli Barak-1 missiles, which were purchased more than 20 years ago and are now obsolete.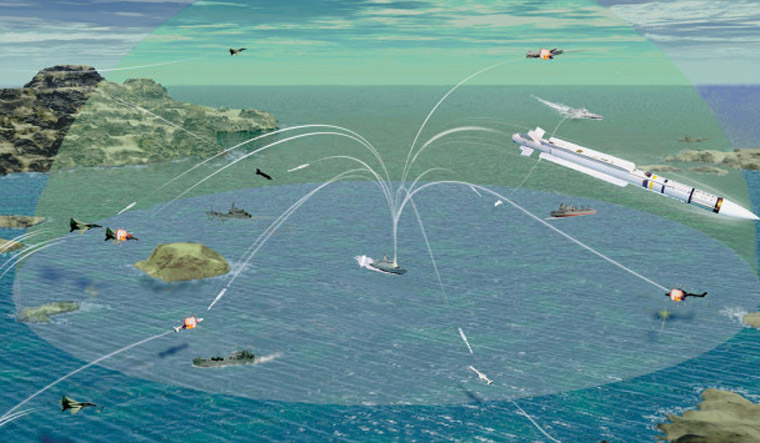 Four of these short-range missile systems will be bought directly from a foreign company, while the remaining 10 will be developed by an Indian partner. It has been speculated that the missile system being purchased is France's VL MICA system, offered by the European defence giant MBDA, though this is yet to be confirmed.
Interestingly, VL MICA is the surface-launched derivative of the MICA missile system that is being bought for the Indian Air Force's upgraded Mirage-2000s and future fleet of Rafale fighters.
(With inputs from Pradip Sagar)