Though the Cambridge Analytica-Facebook files have revealed the dark side of data mining and its extensive use in politics, it is but a common practise among businesses. Data mining is a norm and has been widely used by companies to decide marketing strategies in order to target the right customers based on their personal information and behavioural patterns.
Data mining or data analytics is not new to those who understand the realities of the digital age, but industry experts say that such incidents serve as a wake-up call to individuals who sign term-of-service agreements online because the information collected can be used to influence attitudes and behaviors of those involved.
Data mining and data analytics presents a huge opportunity in India. Data analytics companies are witnessing healthy growth in terms of their business. Interestingly, the Indian marketing analytics industry's present annual revenue is pegged to be around $2.03 billion and is expected to grow at a compound annual growth rate (CAGR) of 23.8 per cent till 2020.
As per the B2C Marketing Automation Report: India 2017, 29 per cent of marketers believe it is important to have the right marketing mix in order to gain better Customer Lifetime Value (CLV). In addition, 28 per cent of marketers were considering the use of analytics, while 18 per cent had already included analytics at the core of their marketing strategy. The report also emphasised that analytics is going to play an important role in automating and improving customer engagement. This, in turn, is going to help the marketers get a better conversion rate optimisation by enabling brands to engage in a personalised manner with their customers, leading to an increased CLV.
Take the case of data analytics companies such as Curl Analytics that is working with many large firms in India and is seeing a good traction for its services in the country. The company is developing models to forecast financial markets for a big brokerage firm in India using data. In addition, the company helps Heritage Foods to improve its sales. It is working with the Karnataka government to build models to forecast rainfall over a three-month horizon. It is also working with the Andhra Prdesh government to analyse roads using drones. The company has many other interesting projects with many other organisations in India as well. All the forecasting and analysis is done using data.
Shivaram K.R., co-founder and CEO, Curl Analytics, says the recent incidents show how people easily give away important information without reading the fine lines. It also indicates that authorities are slow or unaware of the data breach. "Such incidents show that large corporates turn a blind eye to (data protection) to make profit even when that data can be used for winning elections or for important events (Brexit). Data is the new oil and artificial intelligence is the new engine. AI and associated technologies are powerful and many people don't know about them. These technologies have the power to cure cancer, stop aging, predict future events, and save humanity. On the other extreme, it can be used to maximise profits by treating people as pawns in a game. Gone are the days when countries accumulate nuclear weapons. In the future, countries will accumulate AI algorithms and cyber weapons," says Shivaram.
He further points out that Cambridge Analytica used psychometric analysis to categorise people and target them with personalised messages to sway their minds. They used an indicator called OCEAN score that reveals various aspects of people. "Most of the people don't understand how much can be learned just by looking at their Facebook likes. It is said with enough number of likes, one can tell more about the people than the person knows about himself. The geolocation and other personal information are traded in a high-frequency market to provide targeted adverts to the people. Have you ever wondered why the adverts are from searches you made at some other location or website? Well, everything is tracked. Consumers should be educated on how to make sure their private data is not shared. The 'what-will-they-do-with-my-data' attitude should go. If the data reaches wrong hands, one can use social engineering to empty a victim's bank account or completely defame a person," explains Shivaram.
However, Mumbai-based Netcore Solutions, a marketing automation solution provider, and a recent entrant into the AI and Machine Learning field, brings the other side of the story. "Our analytics foray helps us to segment and analyse customer behaviour across key channels to power a true omnichannel engagement experience for brands. We have helped leading brands in India to have a unified view of their customers using detailed analysis of the customer's demographics, or their transactional data which further generates summary profiles for every customer. Data privacy and security is an important part of being a data-driven company, and any untoward incident impacts the industry. We do not store, own or share any of the data of our customers and this helps us in getting more customers," said Kalpit Jain, Group CEO, Netcore Solutions.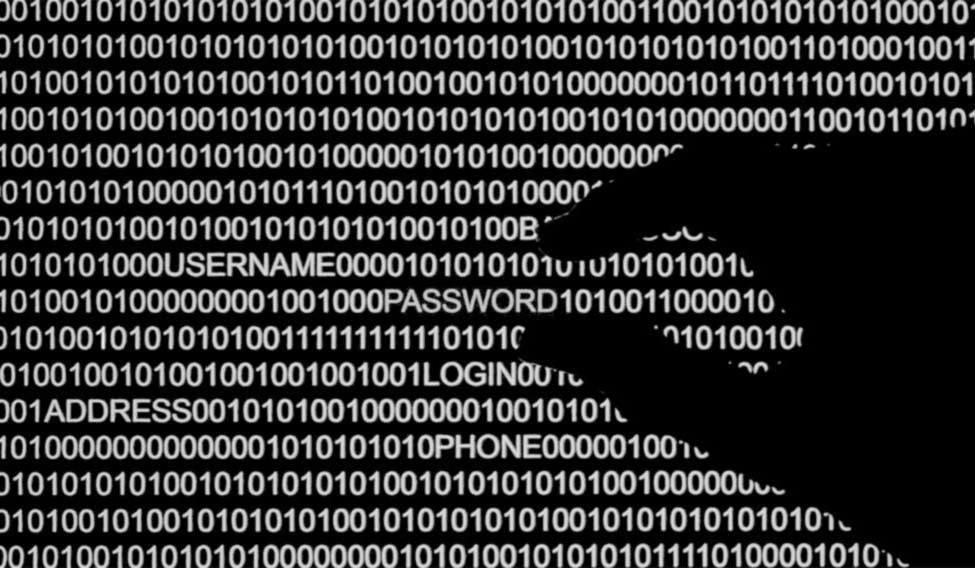 Medium-sized companies, such as Mumbai-based firm Karza Technologies, uses big data analytics, business intelligence and machine learning to carry out background checks, assess credit-worthiness of entities not just on their track record, but also on their future potential and intent. The company works on profiling businesses (small and medium) enterprises especially around authenticity of their statutory registrations and negatives. The company identifies multiple negative lists of defaulters, fraudulent entities, shell companies and criminal offenders and link these together to enable banks and non-banking financial companies to profile their customers better, or rather filter out the bad ones.
"As a business we had taken a stand initially to exclude social media as a data source, primary reason being it's a lot subjective. Businesses require concrete or objective information when it comes to dealing with other businesses. Further the information is made available only to business that have written authority to undertake the searches as well as a valid purpose. Facebook incident will definitely make corporates rethink the way they obtain the information from various parties. Customer consent becomes of utmost priority, which has been ignored or seldom verified. Analytics firms need to lay emphasis on compliance of IT Act and sensitive personal information regulations to ensure that no personal information is shared as well as the recipient has the adequate authority and justified use of the data. Using this data for analysis of customer behaviour is tricky. Even to build a data model, the analytics firm will require information about lakhs of individuals to analyse and process," says Omkar Shirhatti, co-founder and CEO of the company.
There is no doubt that ranging from e-commerce to B2B buying, several businesses are generating a significant amount of engagement on digital channels resulting in the creation of large volumes of data. This data lies at the heart of digital engagement. Applying advanced analytics to this data helps companies answer several questions about their customers and business. Bengaluru-based company such as MoEngage is an engagement-first platform, which is making analytics actionable. The company's user engagement and analytics platform makes use of a set of machine learning-based algorithms, which analyses billions of data points generated by millions of users and their devices to ensure the right message is delivered to the right user at the right time.
"Understanding user behavior can help brands offer better products and services to customers while being less intrusive. Recent studies have shown that 78 per cent of consumers only take up promotional offers if a brand messaging is personalised to their past interactions. In a world where customers are bombarded with spammy, irrelevant messages, analytics can help send better-targeted messages to users thereby making brand communication more effective and less intrusive," says Ravi Teja Dodda, co-founder and CEO of the company.
However, there are opposing views on the aptness of micro-targeting. Posturing on social media is not the true behavior of an individual and the usage of such data in the field of human resoruces and other relevant issues is sometimes doubtful, says Subramanyam S. of Ascent HR. "At this point, India doesn't have a data processing restriction, though data protection is certainly available under the Information Technology Act, but whether a company which has legitimately obtained data can take it outside the country, and hand it over to a third-party who processes it from a perspective different from the intent it was taken to be used for is not there. There is a high possibility of misuse of such data which is presented. Any person who provides you access to free software cannot be trusted beyond that much. His intention is to do something with what you can offer, he obviously doesn't give you something out of charity."
The major problem is that data of many of these social media firms is hosted outside India, in which case, the owner has every right to do whatever he wants to do with it. "Restricting the usage and processing of the data is very difficult. Some more depth into data protection on what should be rightly processed might help in such scenario. However, to establish this the government will have to struggle, since anything beyond the thin line can violate people's fundamental rights and freedom of expression," explains Subramanyam.
India has Facebook's largest user base around the globe. According to Rajiv M. Ranjan, a data security expert, and founder and managing director of Mumbai-based BigWin Infotech, there will be tighter controls by Facebook post the data-theft controversy. "The Facebook data breach was a major invasion of one's privacy, irrespective of it being a financial loss or not. People are shocked this happened, but I'm surprised it didn't happen sooner as it's so easy to penetrate this kind of thing with social media providers. Post Facebook controversy, many app developers fear tighter control and security being issued by Facebook. There will be more scrutiny when a simple sign up is done, even though the sign up only shows basic data like name and email address."