People with high cardiorespiratory fitness when young have a lower risk of developing nine types of cancer, including head and neck, lung, kidney, bowel, liver, oesophagus, stomach, rectum and pancreas. Cardiorespiratory fitness indicates a person's ability to do aerobic exercises, such as running, cycling and swimming for long periods.
For the study published in the British Journal of Sports Medicine, researchers analysed Swedish data up to the end of 2019, that included background information, medical diagnoses and deaths for more than a million conscripts who started their military service between 1968 and 2005. They were between 16 years and 25 years when they started their service. As many as 3,65,874 had a low level of cardiorespiratory fitness; 519,652 had a moderate level and 340,952 had a high level.
During an average follow up of 33 years, 84,117 people (7 per cent) developed cancer in at least one site. Higher cardiorespiratory fitness was linearly associated with a lower risk of cancer, specifically a 42 per cent lower risk of lung cancer; 40 per cent had lower risk of liver cancer; 39 per cent a lower risk of oesophageal cancer; 21 per cent a lower risk of stomach cancer; 20 per cent a lower risk of kidney cancer; 19 per cent a lower risk of head and neck cancer; 18 per cent a lower risk of bowel cancer; 12 per cent a lower risk of pancreatic cancer; and 5 per cent a lower risk of rectal cancer.
Oddly, higher cardiorespiratory fitness was also associated with a 7 per cent increased risk of prostate cancer and a 31 per cent increased risk of skin cancer. Prostate cancer screening and exposure to sunlight might account for these findings, researchers suggested.
Daily aspirin can prevent recurrent heart attack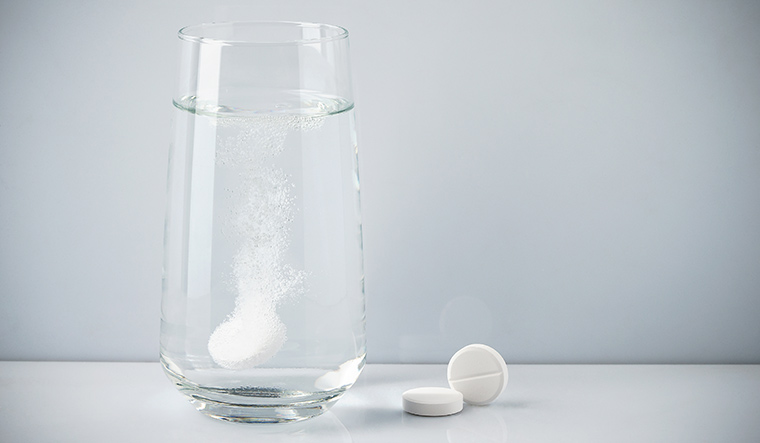 PEOPLE WHO HAVE HAD a heart attack are advised to take low-dose aspirin daily to prevent a second heart attack or stroke, but most patients fail to do so long term.
According to Danish research presented at the European Society of Cardiology Congress, heart attack patients who do not take daily aspirin are more likely to suffer another heart attack, a stroke or die compared with those who consistently take the drug. The study included 40,114 patients, aged 40 and above, who had a first heart attack between 2004 and 2017. They were treated with a coronary stent and took aspirin during the first year after their heart attack.
Aspirin use and incidence of heart attack, stroke or death were evaluated at two, four, six and eight years after the first heart attack. Those who took aspirin 80 per cent or less of the time were considered to be non-adherent, while those on aspirin for more than 80 per cent of the time were considered adherent.
Adherence to aspirin progressively declined over the years, from 90 per cent at two years after a heart attack to 84 per cent at four years, 82 per cent at six years and 81 per cent at eight years. Patients who consistently took aspirin were less likely to experience a negative outcome compared with those who stopped the medication. Patients who discontinued aspirin had a 29 per cent, 40 per cent, 31 per cent and 20 per cent higher likelihood of a negative outcome at two, four, six and eight years, respectively.
A related study published in the Journal of the American Medical Association found that only 40.3 per cent of patients worldwide who have had a heart attack or stroke take daily aspirin. In low-income countries, only about 16.6 per cent of those who have had a heart attack or stroke take aspirin daily. The compliance is about 24 per cent in lower middle-income countries; 51 per cent in upper middle-income countries; and 65 per cent in high-income countries.
Do opposites really attract?
ACCORDING TO A STUDY published in Nature Human Behavior, opposites do not attract. Instead, birds of the feather may actually flock together.
Researchers analysed 199 published studies involving millions of heterosexual couples, dating back to 1903. They also used the UK Biobank to analyse over 130 traits in 79,074 couples in the UK. In up to 89 per cent of the traits analysed, partners were much more likely to be similar than different. On average, they differed only in 3 per cent of the traits. Couples were most similar in their political and religious beliefs, education, certain IQ measurements as well smoking and drinking habits.
Traits like height and weight, medical conditions and personality traits also showed positive correlations but at a lower level. There were only a few traits where partners differed. One was sleeping habits: early risers more often paired with night owls. Even seldom-studied traits, like how many sexual partners a person had had or whether they had been breastfed as a child, showed some correlation.
"These findings suggest that even in situations where we feel like we have a choice about our relationships, there may be mechanisms happening behind the scenes of which we aren't fully aware," the study said.
Does cardiac arrest have warning signs?
IT IS OFTEN THOUGHT that cardiac arrest happens suddenly without warning.
But according to a US study published in The Lancet Digital Health, 50 per cent of patients who suffer sudden cardiac arrest experience a telling symptom 24 hours prior to their cardiac event. The warning symptoms are different for men and women. While the most prominent symptom of an impending sudden cardiac arrest for women was shortness of breath, for men, it was chest pain. Smaller groups of men and women experienced abnormal sweating and seizure-like activity.
Researchers reviewed data from two studies that evaluated the prevalence of symptoms in people who had used emergency medical services for cardiac arrest and compared them with those in people who sought emergency care for similar symptoms but did not experience cardiac arrest. The studies showed that 50 per cent of the 823 people who had a sudden cardiac arrest witnessed by a bystander or emergency medicine professional experienced at least one telltale symptom before their deadly event.
Ninety per cent of people who experience a sudden cardiac arrest outside of a hospital die within minutes. Identifying the warning signs of cardiac arrest and educating people can encourage patients to seek immediate help, thereby reducing mortality.
Surge in cancer among people under 50
CANCER IS NO LONGER a disease of old age.
From 1990 to 2019, new cases of cancer have increased 79 per cent worldwide among people under 50, according to a report published in BMJ Oncology. Cancers of the windpipe and prostate have seen the fastest increase. The heaviest death toll was from breast, windpipe, lung, bowel and stomach cancer. The findings were based on data from the Global Burden of Disease 2019 study for 29 cancers in 204 countries and regions.
There were 3.26 million new cancer diagnoses among the under 50s in 2019, a 79.1 per cent increase from 1.82 million in 1990. More than a million under 50s died of cancer in 2019, an increase of about 28 per cent from 1990.
Overall, breast cancer accounted for the largest number of new cases and associated deaths in 2019 followed by cancer of the windpipe, lung, stomach and bowel. The steepest increases in deaths were among people with kidney or ovarian cancer. However, liver cancer fell by about 3 per cent each year.
Globally, the number of new early onset cancer cases is estimated to rise by an additional 31 per cent and associated deaths by 21 per cent, in 2030. Those in their 40s will be at the greatest risk.
While genetic factors could play a role, poor diets that are high in red meat and salt and low in fruit and milk; alcohol consumption and tobacco use are the main risk factors, researchers said. Physical inactivity, excess weight and high blood sugar are contributory factors.
"Encouraging a healthy lifestyle, including a healthy diet, the restriction of tobacco and alcohol consumption and appropriate outdoor activity could reduce the burden of early-onset cancer," the study concluded.
Did You Know?
The risks of major medical complications, hospital readmission and death were less likely when female surgeons performed the procedure compared with male surgeons
JAMA Surgery
Excessive screen time linked to development delays in babies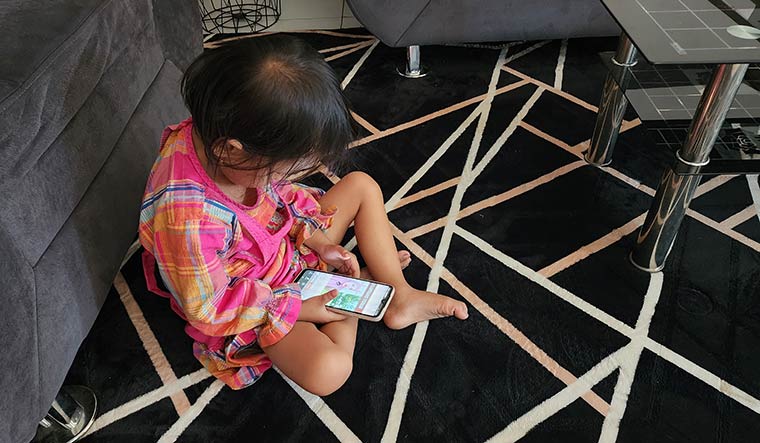 LETTING YOUR BABIES spend too much time with screens can lead to development delays in communication and problem-solving, according to a new Japanese study published in JAMA Pediatrics. Screen time refers to the amount of time spent watching television, playing video games or using mobile phones, tablets, or other electronic devices. The study was based on 7,097 kids whose mothers answered questions about screen time and development milestones.
The mothers were asked about their kids' daily screen time as one-year-olds and that information was used to analyse the children's development milestones at ages two and four. The more screen time babies had, the more likely they were to have development delays. Compared with one-year-olds who had less than an hour of daily screen time, those who had one to two hours of screen time were 61 per cent more likely to have communication development delays at age two.
Communication development delays were twice as likely if they had two to four hours of daily screen time as one-year-olds and about five times more likely if they had four or more daily hours of screen time. One-year-olds with more daily screen time were also more likely to miss milestones as two-year-olds in fine motor, personal, social and problem-solving skills. By age four, development delays remained only in the communication and problem-solving areas.
The American Academy of Pediatrics recommends no screen time at all for children younger than 18 to 24 months, except for video chatting and a limit of an hour or less per day for children between the ages of two and five.
Clearing all arteries benefits older adults after heart attack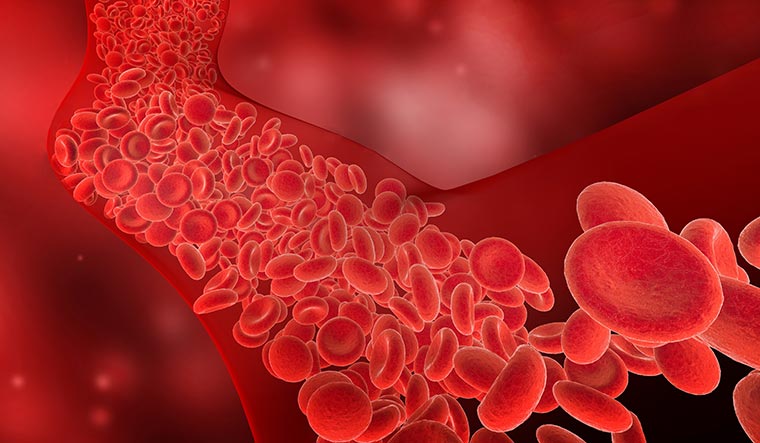 AFTER A HEART ATTACK, patients aged 75 and above who had complete revascularisation (clearing all the narrowed arteries) and not just the one that caused the heart attack had better health outcomes. "This could be a real change in the practice because the actual standard of care in most older patients is just to treat the culprit lesion, because physicians are worried about complications. Basically, the idea was that the prognosis was worse if we do more," the lead researcher explained. Complete revascularisation is already the standard of care in younger patients.
For the Italian study published in the New England Journal of Medicine, the researchers randomly assigned 1,445 patients, to complete revascularisation or to have only the culprit artery unblocked. The average age of the participants was 80 years, and 36.5 per cent were women.
Among patients who had complete revascularisation, only 8.9 per cent had another heart attack or died from cardiovascular causes within a year, compared with 13.5 per cent of patients who only had the culprit artery opened. Complete revascularisation was associated with a 36 per cent reduction in risk.
When all the outcomes were considered together—death, another heart attack, stroke or needing another procedure, 15.7 per cent of those who had complete revascularisation had one of those events within a year compared with 21 per cent of those who had only one artery unblocked—a 27 per cent reduction in risk.
The was no difference in safety outcomes between the two groups.
Did You Know?
Women who maintained a stable body weight after age 60 were more likely to live past their 90th birthday
Journal of Gerontolgy: Medical Sciences
Just 20 minutes of exercise can lower depression risk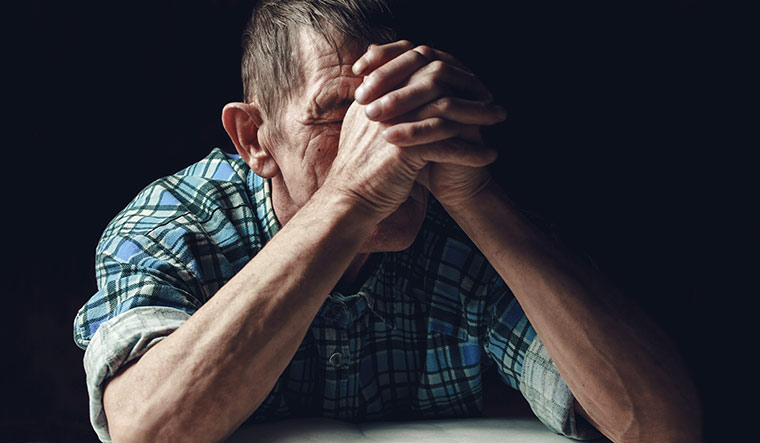 According to an Irish study published in the journal JAMA Network Open, even moderate levels of daily physical activity can reduce the risk of depression in older adults. Depression is increasingly prevalent among older adults and has significant risk factors for major chronic conditions, including cognitive and functional decline, cardiovascular disease and chronic pain and increased risk of all-cause mortality and suicide.
Researchers followed 4,016 adults with an average age of 61 for 10 years, who were evaluated every two years for depressive symptoms. They also answered questions about their physical activity and exercise levels. Depression rates increased from a mean of 8.2 per cent to 12.2 per cent during follow up. The use of prescribed antidepressant medications also increased during this time.
Those who did as little as 20 minutes a day of moderate to vigorous physical activity (brisk walking) for five days a week had a 16 per cent lower risk of depressive symptoms and a 43 per cent lower risk of major depression compared with those who did not exercise. The risk of depression went down as their physical activity level increased. Two hours a day of physical activity was associated with a 23 per cent reduction in depressive symptoms and a 49 per cent lower risk of major depression.
Even people with chronic diseases saw similar benefits from exercise.
Did You Know?
Microwaving plastic baby food containers could release billions of tiny plastic particles into the food
Environmental Science & Technology
Can certain vaccines reduce the risk of Alzheimer's?
ACCORDING TO A US STUDY published in the Journal of Alzheimer's Disease, several routine adult vaccinations are associated with a reduced risk of developing Alzheimer's disease. People who received the shingles vaccine, pneumococcal vaccine or the tetanus and diphtheria shot, with or without an added pertussis vaccine, had up to a 30 per cent reduced risk of developing Alzheimer's.
The study was based on the medical records of 1.6 million people who were at least 65 years old at the start of the eight-year study period and did not have dementia in the prior two years. The researchers compared the incidence of Alzheimer's between two groups: those vaccinated against tetanus and diphtheria, with or without an added pertussis vaccine, herpes zoster (shingles) or with pneumococcal vaccines and those who remained unvaccinated.
Those who received the pertussis vaccine were 30 per cent less likely to develop Alzheimer's disease, compared with their unvaccinated peers. Shingles vaccination was associated with a 25 per cent reduced risk of developing Alzheimer's disease and the pneumococcal vaccine was associated with a 27 per cent lower risk.
An earlier study by the same group found that people who received at least one influenza vaccine were 40 per cent less likely to develop Alzheimer's disease. For comparison, three new anti-amyloid antibodies used to treat Alzheimer's slow disease progression by 25 per cent, 27 per cent and 35 per cent, the study noted.
"Vaccines may change how the immune system responds to the build-up of toxic proteins that contribute to Alzheimer's disease, such as by enhancing the efficiency of immune cells at clearing the toxic proteins or by 'honing' the immune response to these proteins so that 'collateral damage' to nearby healthy brain cells is decreased," the study explained.