Kuldeep Yadav would have been happy had the pitches he bowls on been as uneven as his career. The Kanpur-born left-arm wrist spinner went from being the future of Indian spin with Kul-Cha partner, leg spinner Yuzvendra Chahal, to being dropped from the Indian team and benched by his IPL team, Kolkata Knight Riders, for most of a season. Now, weeks before the ODI World Cup at home, he could well be India's first-choice spinner, given his form. He is India's leading wicket taker in ODIs this year―31 wickets―and has become the fastest Indian spinner to get 150 ODI wickets.
Yadav might be a "mystery" bowler, but there is no mystery behind the fact that he thrives when he knows that his captain and coach back him completely. That backing was missing, surprisingly at times, under the leadership of Virat Kohli and the then team management. "I always believed I had the talent and skill, [but I was not] mentally strong," he said a few months ago. "That affected my skills [and] kept [me] under pressure; [there were] negative thoughts."
Having started his career in 2017, Yadav was quick off the blocks in the shorter formats, especially in ODIs, and became the fastest Indian spinner to 100 ODI wickets in 2019. However, that year was a disappointment on the whole. He had a bad IPL season, in which he picked only four wickets in nine matches. He then had an average outing in the ODI World Cup in England, and slowly went off the boil, culminating in two horrid IPL seasons―in the 2020 edition, he got only five games and just a solitary wicket; he did not get a match in the 2021 season and also picked up a knee injury, which kept him out for seven months.
During this time, he worked hard with his childhood coach, Kapil Pandey, and coaches at Bengaluru's National Cricket Academy. They saw the first glimpses of Kuldeep Yadav 2.0. Soon, Delhi Capitals picked him up in the auction for 02 crore and he had his best season yet. He got 21 wickets in 14 matches, reserving his best performance for his previous team; he got 4 for 14 against KKR.
"He thrived in DC; he got freedom to play and work," said DC assistant coach Pravin Amre. "We (Ricky Ponting and other coaches) told him in his first session here that we wanted him to play all 14 games." Shane Watson, also an assistant coach, worked with Yadav on the mental aspect of the game. What has also helped is the feedback and confidence he got from DC captain Rishabh Pant.
"It has been over one and a half years since I had the surgery," Yadav said after the Asia Cup match against Pakistan, where he took five wickets and helped India register its biggest win against the neighbour. "The run-up has become straighter. The rhythm has become aggressive. The approach is nice. Maybe my hand used to fall over, but that is well in control and faces the batter more. At the same time, I did not lose my spin and drift, and my pace increased―all of which helped me. If a leg-spinner lands the ball on a good length, there are more chances of [him] picking up a wicket. If you are a leg-spinner, you tend to bowl a lot of loose balls. But if you become consistent, you can succeed. I worked on making my rhythm faster. It took about six to seven months for [the new action] to work."
Kuldeep's main weapon is his googly and his ability to bowl on the same spot again and again. This forces the batters to make errors. What will be key, though, is how he combines with the other spinners in the World Cup squad―Ravindra Jadeja and Axar Patel. The selectors seem to have ignored his usual partner Chahal for the World Cup.
On home pitches, India's spinners will be under the microscope. Though the International Cricket Council will decide on the nature of the pitches used in the World Cup, they are unlikely to be wildly different from the usual Indian pitches, with ample help for spinners. Captain Rohit Sharma will miss an off-spinner but he does have variety―Yadav, Jadeja and Patel might all be slow left-arm spinners, but they have different styles of bowling.
"Kuldeep, for the past year or so, has been bowling really well," Sharma said after the Pakistan match. "He has worked hard on his rhythm and you can see the results in the past 15 ODIs he has played. He gives us a lot of options. Going forward, it is a very good sign."
Clearly, Sharma, Dravid and the selectors have a role in mind for Yadav in the home World Cup.
Change in run-up helped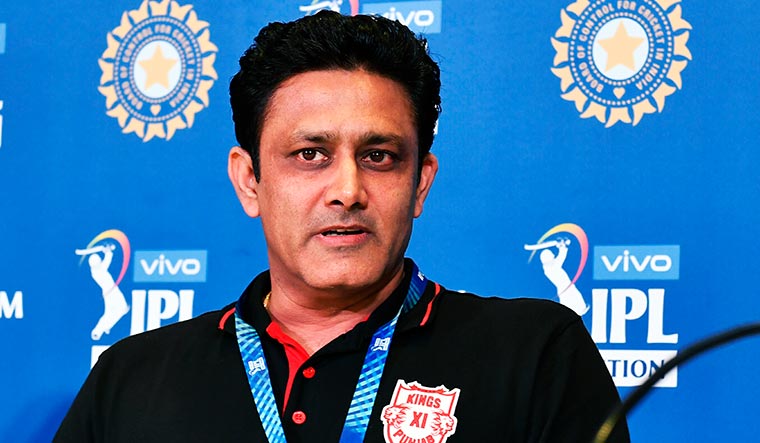 Anil Kumble, former India captain and coach
The change in his run-up and his overall bowling is certainly helping him. He has been through a tough time in the past couple of years. Bowling the angles he was bowling earlier is not easy―he needed to be really strong to be effective and use the body. [Shane] Warne could do that but not all leggies. When I was the India coach, we tried to sort out his action, run-up. I am glad that he has taken this in his stride and has worked it out. It is a confidence thing for Kuldeep, as it is for any cricketer.
―As told to Neeru Bhatia
He is a match-winner
Venkatapathy Raju, former India spinner
Kuldeep is a very important bowler for India; he is a match-winner in his own right. In between, he had lost his confidence and people said he depends on the skipper to get his confidence. But it is good that this hiccup came in the early stages of his career. It was good to hear [former Pakistan captain and fast-bowling great] Wasim Akram say, while doing commentary for the Asia Cup, that this is a guy who can win India matches.
Kuldeep is a wicket-taking bowler. He can go for runs, but once he gets his rhythm, all the batters will struggle against him. Having said that, he will also be targetted by opposition batters. It is all about how the team management handles him then. We do not have part-time bowlers like we had in previous World Cups; nor an off-spinner. Therefore, there will be a lot of responsibility on Kuldeep's shoulders.
―As told to Neeru Bhatia