This year may well be called the year of Tiger Baby Films. The production house has helmed two massively successful series (Dahaad and Made in Heaven 2, released on Amazon Prime Video in May and August respectively) and is coming up with a third offering by the end of the year―The Archies―on Netflix. This, after the company's debut film, Gully Boy (2019), became not just a box office success, but also one of the most disruptive films of the year. It was picked as India's entry to the 92nd Oscars.
Tiger Baby Films, launched in 2015, is helmed by two incredibly smart creative founders―unusually both women. Zoya Akhtar and Reema Kagti have been longtime friends and collaborators as directors, producers and writers. Their leg-up may have come from the production house of Zoya's brother Farhan Akhtar―the flourishing Excel Entertainment, which he co-owns with Ritesh Sidhwani. Zoya directed the critical and commercial successes Zindagi Na Milegi Dobara (2011) and Dil Dhadakne Do (2015) for Excel, while Reema directed the popular Honeymoon Travels Pvt Ltd (2007), Talaash (2012), and Gold (2018).
But both women have ensured their place in the spotlight by turning producers with Tiger Baby. "When we wanted to produce, we just launched our own production house. Excel was launched by Farhan and Ritesh, who were classmates. They were our producers and we directed some films for them," Zoya says. "We wanted to make films that interested us. And when OTT platforms became a thing, we wanted our films to travel the world," Reema adds.
We are meeting at Zoya's Bandra home, a sea-facing bungalow that is filled with art deco and antique pieces, and books on art and travel. It is a short distance from the Tiger Baby office. The girls are both dressed in all-black, and have their waking hours filled with post-production work for The Archies―a film that stars a roster of debutants like Suhana Khan, Agastya Nanda and Khushi Kapoor―followed by Kho Gaye Hum Kahan, headlining Ananya Panday, Siddhant Chaturvedi and Adarsh Gourav.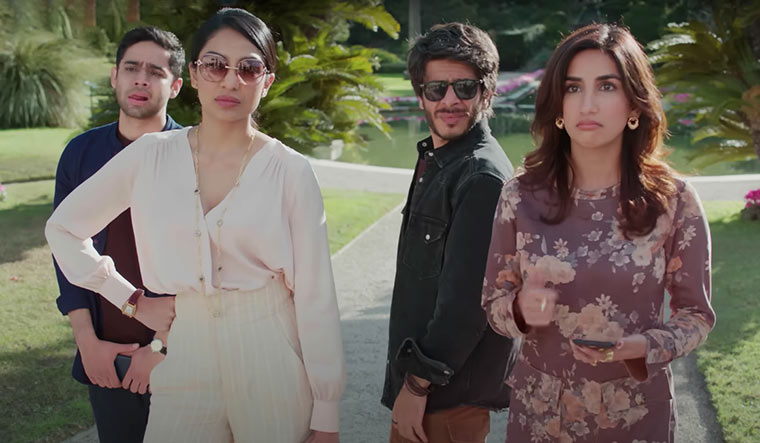 Tiger Baby Films is not feminist or female-centric, but has written into existence some of the most peerless female characters. Alia Bhatt's Safeena of Gully Boy is an audacious hijab-wearing bully. Sonakshi Sinha's Anjali Bhati of Dahaad is an uncommonly strong-willed low-caste cop on the hunt for a serial killer; she makes time for a quickie with her lover even as her mother insists on finding her a husband. Sobhita Dhulipala's Tara Khanna of Made in Heaven is an ambitious working girl with a survivor's instinct of coming out on top.
So is there something women filmmakers bring to the table that men don't? "I think good story-telling matters the most. We need amazing scripts, well-rounded characters and a fair idea of what filmmaking is about. I am not sure if being a woman gives me a different perspective as it is the only lens I have. But yes, my experiences as a woman are different from a man's, even if it is just while walking down the road," Zoya says. She remains the only woman to have won the Filmfare best director award twice, for Zindagi Na Milegi Dobara and Gully Boy.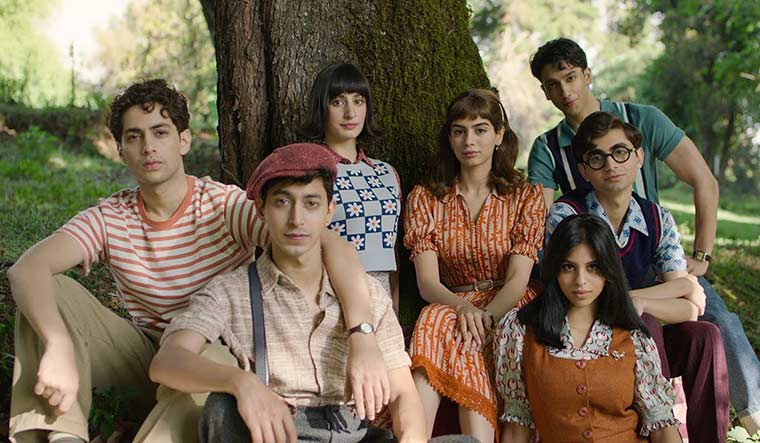 The ladies refuse to take credit for being groundbreaking female mass entertainers. "Farah Khan really smashed it out of the park. I loved Sai Paranjpye's films," says Zoya. "I mean, Chashme Baddoor (2013) was a mainstream film, right? As are Tanuja Chandra's movies. I am such a huge fan of Mira Nair's films. But yes, budgets are always smaller when there is a woman directing a film." Gully Boy was made on a budget of Rs 60 crore and went on to make Rs 250 crore globally.
Tiger Baby remains our first women-led production house. Other than CEO Angad Dev and content head Kartik Shah, most of their collaborators are women. Tiger Telly, the company's new advertising cell, is helmed by Yoshita Bhaskar. Naheed Chotani is Zoya and Reema's executive assistant. Their new music and podcast vertical, Tiger Records, is looking for a head. Their go-to gang comprises, among others, casting director Nandini Shrikent, co-writers and directors Alankrita Shrivastava and Nitya Mehra, and production designers Suzanne Merwanji and Sally White.
Nandini, who has cast for every Tiger Baby production, finds their female characters fleshed out in the script itself. "They are always layered so beautifully," she says. "Like Priyanka Chopra's character in Dil Dhadakne Do. Not once was it spelt out that daughters don't inherit businesses in business families. Kalki's character in Zindagi Na Milegi Dobara was a caricature, but so humorous. Made in Heaven is full of strong female parts."
Nitya, who has worked with Zoya and Reema for several years now, feels they definitely approach their characters with "a female gaze". "Arjun Mathur's character in Made in Heaven, for example, could only have been written by a woman. His emotional arc and his relationship with his mother―this is their female gaze at work," she says. "Other than that, their films have a strong social message, but are also great entertainers."
Alankrita says she met Zoya and Reema for the first time when she was offered to direct some episodes in Season 1 of Made in Heaven. "It was such a collaborative, democratic space," she says. "I never felt like I was not included in something because we had just met. I felt quite free. The series emerged from a space of free-flowing discussion and a lot of mad ideas." Alankrita directed the episodes featuring Mrunal Thakur and Dia Mirza in the show's second season. The first dealt with domestic violence and the second with polygamy. "But we don't look at these women with judgment, we look at them with empathy," she says. "We understand that violence takes away your voice, and thus it takes time for a woman to walk out. We explore Dia's heartbreak along with her. We see her feel disempowered and her insides being eaten away."
Was the polygamy episode a comment on the ongoing Uniform Civil Code debate in Parliament? "No, it's just a coincidence. We shot it a couple of years ago and had banked it. But you cannot talk of patriarchy and not talk of polygamy," says Zoya. She says she does not know if she could have launched Tiger Baby a decade or two ago. This, despite being born in the industry. Her father is the acclaimed screenwriter and lyricist, Javed Akhtar. Her mother, Honey Irani, is a well-regarded screen-writer who perhaps did not realise her full potential in cinema. Does her mother have stories to share? "My mum has a lot to share," says Zoya. "She started as a child actor. She says every stage has its own challenges. She also says that the industry is like a game of Snakes and Ladders―you never know what's coming next. That has been my biggest learning from her."
Zoya and Reema have been friends and colleagues since working together as assistant directors to Kaizad Gustad on Bombay Boys (1998). They worked together on Reema's directorial debut, Honeymoon Travels Pvt Ltd. What's the secret sauce in their partnership? "We come from entirely different spaces, but we connect on stories," says Zoya. "I grew up in a city whereas Reema grew up on a farm and went to boarding school. My parents are divorced while hers are still together. I have a brother and she has two sisters. I think it is great that we bring a different perspective to things." Reema adds, "Our experiences are different, but we have similar values."
Next up is the much-touted The Archies, with the three star kids headlining it, alongside Vedang Raina, Mihir Ahuja, Aditi 'Dot' Saigal and Yuvraj Menda. The kids have been to what Zoya calls a "boot camp"―four rounds of acting workshops, skating and dance classes, and technical sessions like being tutored on camera angles. Tell us something about the film no one knows, we ask Zoya. "Umm, I found one of the kids on YouTube and another on Instagram," she smiles.