In Greta Gerwig's film Barbie, something unthinkable happens―the appearance of cellulite on Barbie's thigh. It is blasphemous to think that Barbie could be anything less than perfect, because then, what of the millions of girls everywhere in the world who hung their dreams on Barbie's rounded hips and golden tresses. If Barbie cannot have a happily-ever-after, then what hope do they have? Yet, Gerwig dared to turn the ideal on its head and in doing so, she challenged us to revisit our childhoods and redefine what perfection meant to us. It was a formula that worked wonders. Three weeks after hitting the theatres on July 21, the film, with an estimated budget of around $145 million, made an astonishing $1 billion at the global box office, making Gerwig the first solo female director with a billion-dollar movie. All the Barbies and Kens of Barbieland must be pumping their plastic fists.
And it is not just Gerwig who is taking us to the back alleys of our childhood. If Barbie can be resurrected, so can others like Shaktimaan and Archie, who are returning in a bigger and grander way. Anyone who grew up between the 1970s and 2000s would call it an idyllic era, when reading was still a valid pastime, and stories still lay inside storybooks and comics, and not on mobile phones and short-form videos.
We got a ringside view of the lives of Archie, Tintin, Batman, Chacha Chaudhary and many others. They shaped our humour and our sense of the heroic. Marvel, Tinkle and Amar Chitra Katha were a treasure chest of many adventures. According to Comichron, the world's largest public archive of comic books sales figures, compiled by the American science fiction author John Jackson Miller, Archie comics were selling half a million copies by the 1960s. They reached their peak in the late 1960s and early 1970s, even beating the sales of Superman, Batman and other superheroes in 1973. It was in 1974 that The Amazing Spider-Man and Superman surpassed Archie's sales. From an average sale of around five lakh per issue in 1960, it dipped to 9,052 sales per issue in 2014. This drop in numbers might reflect a decline in interest in the character, a change in the reading culture and a shift to digital modes of entertainment.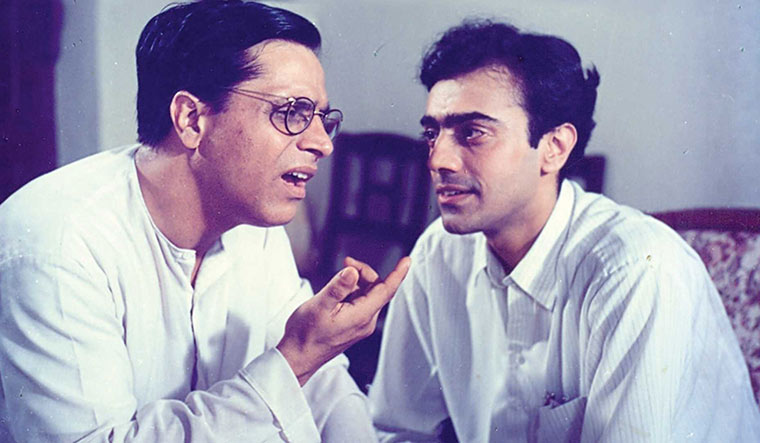 The pandemic, however, revived nostalgia stories. Ever since then, there has been no turning back. In 2020, the return of classics like Ramayan, Circus and Byomkesh Bakshi, as well as the overall rise in TV viewership during the lockdown, resulted in Doordarshan becoming the most-watched channel between March 28 and April 3. It enabled you to relive a simpler time.
Also, Archie, Jughead, Veronica, Betty and the team are not going down without a fight. Zoya Akhtar's The Archies, set in the 1960s, has already created a stir among Archie fans, who look forward to the characters getting an Indian makeover. It is set to release in November. Mukesh Khanna, who popularly played Shaktimaan, also endorsed the upcoming 1200-1300 project based on the character, and said that it is likely to be a grand watch. It will allegedly star Ranveer Singh in the lead.
Sidharth Jain, founder and producer of the House of Talkies, a film and series production company, says that the earlier limitations with the theatrical and television format prevented some interesting characters from being brought to screen in the last few decades. "Episodic premium content format on streaming is very liberating," he says. "It lends itself well to adapting stories from the past by adding a layer of relevance." Jain is the producer of the recent critically acclaimed Netflix series Trial By Fire, that was based on the Uphaar fire tragedy of 1997. If the fan following for movies is very wide, like for the Harry Potter films, then the pressure is very high, says Jain. But if it is more nostalgic and a thing of the past, then there is a great opportunity to reboot the franchise and make it more relevant for audiences today.
This spurt in nostalgia films might well snowball into something bigger. In 2020, Manoj Gupta―editor, president and co-founder of Raja Pocket Books and Raj Comics that brought to life characters like Nagraj, Doga, Bhediya, Dhruv and Parmanu, among others―shared plans for movie and OTT adaptations of several of these characters. Last year, Excel Entertainment joined hands with Diamond Toons―the publishers of Chacha Chaudhary and Sabu―to feature characters from the film Phone Bhoot (including Katrina Kaif), in the Chacha Chaudhary comic series created by Pran.
Preeti Vyas, president and CEO of Amar Chitra Katha Pvt Ltd and founder of FunOKPlease Children's Publishing, shares that in the last 10 years, 2022-2023 has yielded the best revenue and profitability for ACK. "We don't want to be seen as a nostalgia brand," she says. "The comics we create is for eight to14 year olds. We have been selling 2.5 million copies a year in print and have about three million subscribers digitally. A single book that sells 25,000 to 30,000 copies in print has a paid readership of about 3.5 lakh on our own app and third party apps. Our pace of creation is faster than ever before and we are witnessing a 40 per cent year-on-year growth in our revenue and readership." This year, ACK debuted at the Comic-Con in San Diego. Vyas says that they have struck a licensing deal with Applause Entertainment for their entire ACK catalogue to be turned into animated series and web shows. ACK has also acquired the rights of the character Minnal Murali for their digital comics.
The west, of course, has capitalised on nostalgia better than us, with Marvel and DC bringing to life most of its superheroes. Now, Mattel, Barbie's creator, is getting into the game as well, with plans to bring Barney, Hot Wheels and others to the big screen. It looks like nostalgia is here to stay. If you see something looming into view, it is probably your childhood.