Some very startling things are happening on Broadway, New York's renowned theatre district. The Disney extravaganza Aladdin is playing to packed houses, and for the first time, Aladdin is played not by a white or black actor but by an Indian, Michael Maliakel. Aladdin's love interest, Princess Jasmine, is also played by an actor of Indian-origin, Sonya Balsara.
The previous lead, too, was Indian―Shoba Narayan, who was recently seen as Nessarose in Wicked, another big Broadway show. Shoba made her Broadway debut in 2016 in Natasha, Pierre & The Great Comet of 1812 and became the first female South Asian actor to play a principal role on Broadway. She also played Eliza in Hamilton on the national tour.
Another Broadway production packed with South Asian actors is Life of Pi, based on Yann Martel's bestselling novel. In its final weeks, Pi is being played by a woman, Indian actress Uma Paranjpe. The gender change was the decision of the playwright―the London-based Lolita Chakraborti, herself a mother of two girls. Life of Pi has already bagged three Tonys, New York's most prestigious theatre award, and five Oliviers, including the one for best play.
Look at any playbill, and you can now find desi names on it. When The Kite Runner, set in Afghanistan, played recently on Broadway, critic Maya Philips wrote in The New York Times: "Legitimacy is always a tricky question when it comes to productions about people of colour. That a story about the struggles of Afghans over the course of nearly three decades is on Broadway is a feat in itself, as is the cast of Middle Eastern and South Asian descent."
There are now so many South Asian names in theatre that change is in the air outside Broadway as well. Mira Nair's musical Monsoon Wedding has been drawing huge crowds since its opening at St Ann's Warehouse in Brooklyn. Each day, right before the performance, there is a lively baraat where the performers and audience sway to the lively 'band baja', often with Nair herself joining in. The jubilant audiences of mixed nationalities show the appetite for delicious Indian fare.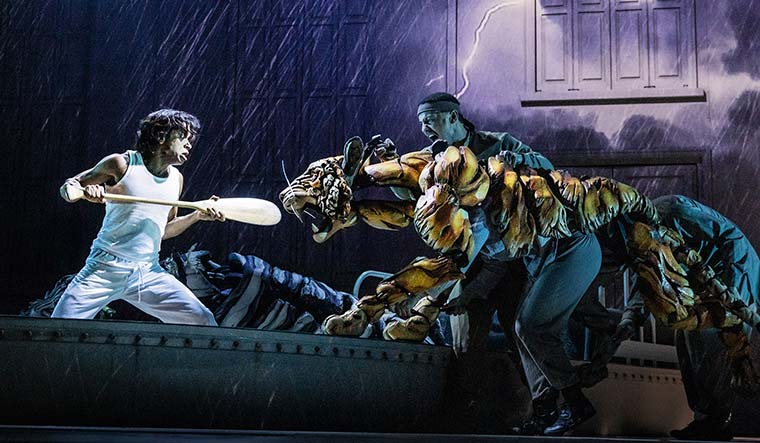 The new openness is there for all to see. Recently, the Indian theatre production Mughal-e-Azam opened in the prestigious Lincoln Center in New York and travelled to 13 American cities. The cast also gave a sneak peak by performing a flash dance at Times Square, the heart of the Broadway theatre district. Watching and applauding were hundreds of tourists and Broadway lovers. Even though South Asians are not generally known as a theatre-going community, they lapped up the expensive Broadway tickets thanks to their fond memories of the original Mughal-e-Azam.
The way things are going, it would well be appropriate to change the famous Broadway song 'Give My Regards to Broadway' to 'Give my Namaste to Broadway'. After decades of struggle, Indian and the larger circle of South Asian actors are finally getting their due.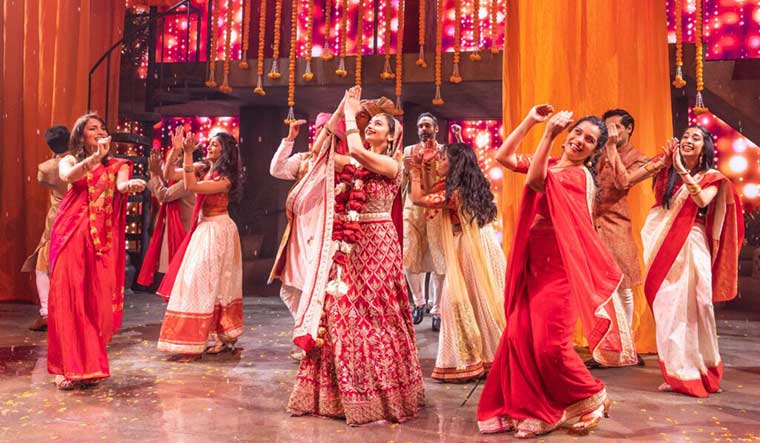 Of course, there have been a few South Asians who have had to toil in relative anonymity and are just about getting noticed. But there are also a few who are crown jewels of American theatre. One of them is novelist and playwright Ayad Akhtar, winner of the Pulitzer Prize for Drama and president of PEN America. His Broadway play Junk: The Golden Age of Debt (2016) won a Tony nomination; Disgraced, which played at Lincoln Center and Broadway in 2013, won the Pulitzer Prize for Drama and a Tony nomination; The Invisible Hand (2015) won several awards including the Obie Award and the Olivier award.
Rajiv Joseph is another well-known name. An Indian-American whose thought-provoking plays have won acclaim, Joseph made his Broadway debut in 2011 with Bengal Tiger at the Baghdad Zoo, which starred Robin Williams and was a finalist for the Pulitzer Prize for Drama. According to Broadway World, "Joseph's impact on the theatre world has been significant. His plays have been produced in theatres across the US and around the world, and he has been recognised with numerous awards and honours." His current play on Broadway, King James, has received acclaim from critics and audiences.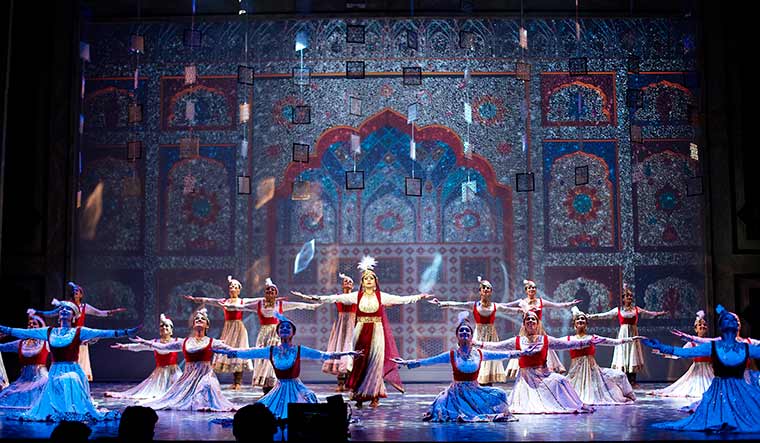 Award-winning designer Neil Patel has won two Obies for the amazing sets he created for Broadway and off-Broadway productions. His latest was the magnificent sets of Mughal-e-Azam. Nehal Joshi, an Indian actor who has notched up several Broadway shows, including All My Sons, Flying over Sunset and Les Miserables, was the final Phantom of The Phantom of the Opera―the longest running show on Broadway.
These South Asian success stories are no coincidence. Said actor Meetu Chilana, who stars in Monsoon Wedding: "In the actor pool, there are a lot more young South Asians, and there is a lot more support from their parents, which is very different from earlier generations."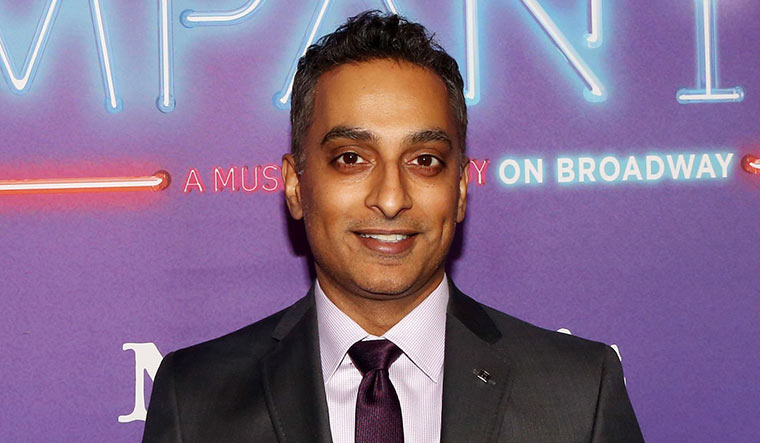 Behind the South Asian success on Broadway, stories of great struggle abound. Choreographer Devanand Janki moved from Canada to New York around 40 years ago, when he was only 18. He had trained as a professional ballet dancer and boy soprano in Canada, and in New York, he attended the American Musical and Dramatic Academy. It was a tough life: he worked as a singing waiter and relentlessly auditioned. "No agents would touch me. They were basically like, 'You are un-castable'," he said.
After 10 auditions, Janki finally bagged a role in a big Broadway show, Andrew Lloyd Webber's Cats. He played the lead cat, but of course, was covered in makeup. It was his singing and dancing ability that got him the role. More Broadway shows followed: West Side Story and Miss Saigon, and the world tour of The King and I.
For the next decade, Janki worked steadily on Broadway, with only two other Indian actors working alongside him. They would meet at auditions for bit roles and share their joys and frustrations.
For South Asians, the big breakthrough came in 2004, with Webber's Bombay Dreams. For the first time, desis were celebrating their own story on Broadway with an all-South Asian cast. Bombay Dreams ran for 11 months on Broadway, selling 3.67 lakh tickets and grossing $22.4 million.
Yet, it did not do well enough in the American market. But, as the musical's male lead Manu Narayan put it, it allowed a whole generation of South Asians to see themselves on stage. "They were like six or seven years old at that time, and now they are arts professionals in New York City," said Narayan. "When I meet them, they bring me to tears as they talk about how our performances in Bombay Dreams not only allowed them to see a career for themselves as professional artists, but had their parents allowing them to do it as well. It was very powerful."
Indeed, things do not arrive readymade on Broadway. It takes years and years of performances in other places, in many regional shows, for a work to be fine-tuned and launched on Broadway. For South Asians, in the pipeline is what could be a surreal surprise: Yash Raj Films' Broadway adaptation of the Bollywood classic Dilwale Dulhania Le Jayenge. Titled Come Fall in Love: The DDLJ Musical, it stars Shoba Narayan (Aladdin) and Austin Colby (Frozen). It will begin previews at Old Globe in San Diego in September before heading to Broadway.
Will all these changes result in a winning formula for new, global audiences? According to Janki, 90 per cent of decision-makers in American theatre are still white men; to see a real change, he said, the situation needed to change.
"We need to have representation in directors and writers and producers and stage managers and designers of costumes and sets―the stuff that happens behind the stage," he said. "Those are the people calling the shots."