Q. Covid caused a lot of disruptions, followed by geopolitical tensions, rising cost pressures and slowing economies. How have your businesses navigated these challenges?
A/ During the pandemic, we responded quickly. Factories started producing within two or three weeks, largely because workers lived in factories. We vaccinated all our employees, some family members and other associates of the company, and there was a very good response to that. So, during the pandemic, work was not affected much.
The Ukraine-Russia war caused a commodity boom, but that is also over now. The high prices of the commodities affected us when some of them were raw materials. When these were commodities we were producing ourselves, like palm oil, it was actually a benefit. But now that is also over.
The war was bad for Ukraine. But for India, there were opportunities like getting cheap oil and selling refined petroleum products at a big margin. So India has not been very badly affected. It is one of the fastest growing economies. Another economy that we operate in, Indonesia, is also doing well. The developed world and a lot of the developing world are in bad shape. But there are these intermediate economies, which are not so bad. China was badly affected by the pandemic. Now it is slowly recovering, but the Chinese recovery is not really very good, even today. So it is actually a big opportunity for India and Indian businesses.
Q/ What is your assessment of overall economic trends? And what is the growth outlook for Godrej companies?
A/ The economic trends in India are reasonably good. The bigger challenges are, as artificial intelligence and data analysis come in, will the Indian economy keep growing at this pace? Despite the slight downgrading, the Indian economy is growing faster than most other economies, and these other challenges are going to come far into the future. So right now the situation is good, and that's why both Godrej Properties and Godrej Consumer Products have done well.
Godrej Agrovet has had a difficult year, but the future looks quite bright, particularly for one of our biggest businesses, oil palm. The dairy business also had a lot of challenges, but it is also improving. So I don't think that the future for Agrovet is anything like the past year.
Q/ The Godrej group has made many acquisitions over the years; Raymond's consumer care business was the latest. Investors initially did not seem too happy about it because of the high cost. How do you see this?
A/ When you do an acquisition in India, the multiples are usually high. That's why we don't do a lot of acquisitions in India, unless there is a lot of synergy. And in this case, there was a lot of synergy. This company had very good distribution in chemists. We have very good general distribution. They are very poor in general distribution. So, that is one big synergy. This is a completely new field for us. We are not in this area, but it is related to some of our other products. So, from that point of view also it makes a lot of sense. And there is a lot of improvement possible in this business and that is why we think it is attractive.
You are right that the market did not react very positively. Our market price fell by more than the acquisition price. Subsequently, it has grown. So, the market seems to have understood it better now. We will work very hard at making this a successful acquisition. And I think the synergies are potentially bigger than the acquisition price.
Q/ In the past few years, we have seen the emergence of several startups in the FMCG space.
A/ Startups have their own benefits. But, these are difficult areas for them. Where startups are doing completely new things or bringing a lot of technology to bear, they are very, very successful. And if a startup is complementary to what we are doing, we may well work with such startups.
We don't see startups as a threat. We see them as useful competition; we can learn from them, we can improve, we can collaborate with them, and in some cases even acquire them. In the agriculture field, there are a lot of startups. I am on the advisory board of Omnivore, which is one of the funds that invests in startups, and sometimes we collaborate with these startups also.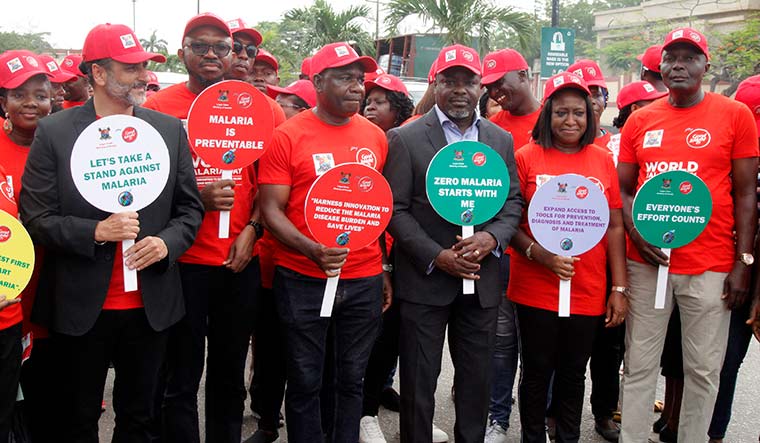 Q/ You have been a strong player in FMCG, real estate and agri. Now you have entered financial services with Godrej Capital. How did it come up?
A/ We can borrow at very low cost because of the nature of the group, which helps financial services. Godrej Capital started off with housing loans. Since Godrej Properties has a lot of expertise in that area, it was useful to Godrej Capital. The company is looking at agriculture finance, which is also where the group can help. It is looking at distributor finance, which is also an area where the group can help. They will start off in fields where the group has knowledge and expertise, but gradually there will be a broad-based finance company. Besides, there is a lot of space in the financial sector, and currently the financial sector is growing well.
Q/ The domestic chemicals industry has seen strong growth in recent years. Could you throw us some light on Godrej Chemicals?
A/ The oleochemicals business of Godrej Industries has done well last year. The external environment was unbelievably good. We are not sure we can sustain that performance, but we are pretty sure that we will perform well. We are growing more and more into speciality chemicals and in biologicals.
Very few oleochemical companies work with rapeseed oil as a raw material. We do, along with some Europeans and Americans. India has always grown high erucic rapeseed oil. The rest of the world switched to low erucic rapeseed oil, because that was considered healthier. Earlier in India, rapeseed oil was expensive, but now import duties on vegetable oils are quite low. So, Indian rapeseed oil is very competitive and that has given us an edge as well in this field.
We are also doing research on how to grow rapeseed oil, more suitable quality with a higher erucic content. That is something for the future. But, that will continue to give us an edge in this unique area. There are a few European and American producers, but we could be in the best position to be in this sphere.
We also have other chemical business like Astec Life Sciences. They have just set up a new R&D centre, which will help their CDMO (contract development and manufacturing) business. The CDMO business is growing very well. And the future is very bright for that.
Q/ Godrej Agrovet entered the dairy business eight years ago. Have there been challenges scaling up nationally?
A/ This year, there was no flush in the dairy business, partly because of the pandemic and partly because of the cattle disease. The number of cattle declined steeply and the price we had to pay for milk shot up. But, we are increasing the salience of value-added products greatly. We had trouble because we could only make one size pack, because we had a tetrapack. Now we have a different kind of packing machine, where we can make a variety of sizes. That gives us opportunities to bring in smaller packs, which sell better when milk prices are very high.
Curd has done well for us. Ghee, which was a challenge earlier, is doing well now and we are expanding that as well. So, the dairy business is definitely on a recovery path.
Q/ Africa is a very big market for Godrej Group, especially consumer products. In Nigeria, one of your big markets in the region, there was demonetisation a year ago. Has it affected your sales?
A/ Because of the pandemic and Ukraine war, many developing countries, particularly African countries and even in Latin America, have had quite a lot of inflation. Africa has been our biggest challenge. We are trying to integrate our various operations. We have separate operations in west Africa, east Africa and southern Africa. We are trying to bring in more uniformity and cut costs. But, there are all these environmental challenges, particularly financial challenges, monetary challenges and foreign exchange restrictions. We will do better in Africa, as we make changes, as we organise our businesses better, in spite of the challenges.
Q/ Is there a plan to make Nigeria hub for the African operation?
A/ That plan is on, because that helps the foreign exchange situation. If Nigeria exports, then we don't have a foreign exchange problem. We can set that off against the imports.
Q/ How are you planning to address the climate change and make businesses more sustainable?
A/ I personally believe that adaptation to climate change is costlier than preventing climate change. We are members of the World Business Council for Sustainable Development, where all the members have to make commitments. We will stick to those commitments, we will try to go ahead of those commitments.
We find that using green energy makes sense in India and in some of our businesses the percentages of green energy is high. Energy efficiency pays for itself and very early on in our journey in tackling climate change we decided to focus on energy efficiency. By 2035, we should be carbon neutral in all our businesses. Some of our businesses will get there earlier. CSR [corporate social responsibility] gives us a lot of offsets. Some of our businesses are three times water positive, some of our businesses are six times water positive.
Our oil palm business is a big carbon sequester. And it is now expanding very rapidly. We are currently expanding by about 25,000 hectares a year and I think we will bump that up gradually. We have got a lot of new areas in Telangana and in the northeast. And we are looking at bamboo. We may grow bamboo ourselves or just encourage farmers to grow. Bamboo is excellent biomass. We are working with the producers of these new varieties, right now through CSR. Later on we will see how we can encourage farmers to grow that. India could be carbon neutral very fast if it produced food from trees. We are already doing it with oil palm. We are exploring other trees that could do it.
Q/ There has been a lot of talk about boosting manufacturing in India and we have seen some shift happening in some sectors. Do you think there are still some bottlenecks?
A/ Yes. I think the labour laws have always been a constraint. But, we have always been very good wherever engineers were needed or technology was needed. Our pharmaceutical industry is very good. Specialty chemical industry is very similar. Agro chemicals is like that. In all these we have been very successful.
Unfortunately, we have not done well in chips and things like that, but that is beginning to happen. The government has good initiatives in those areas. So wherever technology is high, I think India can be great for manufacturing. Wherever things are labour intensive, I am not sure how we are going to get our act together or even whether it is important to get our act together. Let us focus on high-technology manufacturing, where we already have an edge. It is a bit like our software industry. And let us get our act together in artificial intelligence and data analysis. Those could be big future businesses for India. Our service sector is very big. A lot of people say that health care services could be very successful in India. And I believe that is true. And the government should facilitate that.
Q/ Which are the areas within Godrej Industries that are going to be scaled up over the next decade?
A/ One for sure is oil palm. Dairy can also be scaled up quite rapidly because India is a huge milk producer. And it can be a very profitable business, as the economy expands, people will use more and more value-added products rather than just milk.
Protein is a big challenge for Indians, especially for vegetarians and there is a lot that agribusinesses can do to provide protein for Indians. So, I see those as growth areas. Properties is likely to be a growth area and, of course, consumer business. Our new finance business may be a big chunk of our operations in the future. And as we go in more and more into data analysis, some of our businesses could get transformed.