THE SHUTTING OF the window has opened very much a proverbial door for India. It is, indisputably, a golden moment for India, especially as it looks to shape the world.
"There is a lot of interest in Russia by Indian businesses," says Deepanshu Gupta, who runs DG Global Business Consultants. There are desi food brands that want to expand into the market. It is dosa-deprived territory, with north Indian food dominating the market. Liquor companies want to line up, too. "Russian companies are looking to use India as a base to manufacture and distribute their products in the Middle East and Africa," says Gupta.
Till now, the Russian market had remained largely on the periphery. It helps that Russia is also wooing India. "There is a long queue of countries ready to woo India," says Lydia Kulik, head of India Studies at SKOLKOVO Institute of Emerging Market Studies. "Russia, too, has now joined the queue."
Visas have been made easier for India. In December, a group of Indian tour operators flew to Russia to experience the country firsthand. "One of the areas we are hoping to expand into is weddings," says Shailesh Sharma, CEO, Advance Foreign Business Support. "Russia is perfect for a destination wedding."
In 2021, Russia ranked second in the number of e-visas issued to India. Nearly 17,000 Russian tourists visited the country in the first nine months of 2022 and over 21,000 visitors from India went to Russia. "The Russians are big spenders," says Sharma. Goa is very much on the map. But there is a need to expand the itinerary.
With the great exodus of multinationals from Russia, there is an opportunity for India to fill the vacuum. But it will not be easy. "It is a great moment for small and medium companies," said Nandan Unnikrishnan, distinguished fellow at Observer Research Foundation. "They have the ability to adapt and their exposure to the west is limited." The fear of being sanctioned ensures that bigger multinationals might need to keep out. For smaller companies, the sanctions are also an advantage. Orders that come are often fully paid in advance.
But there are challenges. "Payment is an issue for India," says Vadim Ivanovich, who heads Medargo, a pharmaceutical company. "It is easier with a Chinese company as there is a bank here." There are logistical issues, too. The sanctions ensure that insurance issues exist for shipping containers via the sea. The container costs have soared from $4,000 to $18,000 in the past few months. "The goods have to be reloaded in Iran," says Ivanovich. "It adds to the costs." Then, it needs to be taken across by trucks to Russia. A new permit is needed for the transportation and there is additional paperwork. The much-touted International North-South Transport Corridor, which has had dry runs and has the potential to be a gamechanger especially with the Chabahar Port, is not seamless. There are connectivity issues.
In a conference held by the 13th Annual Russia-India Business Dialogue Forum, organised by the Indian Business Alliance in December 2022, the idea was to find solutions. "A breakthrough must be made," said Indian ambassador Pavan Kapoor. He also made it clear that there was a need to change the balance of trade so that it was more equitable. The Indian Business Alliance, led by businessman Sammy Kotwani, is hoping to use this window to build a doorway for more. The trade between the two countries was more than $30 billion in 2022.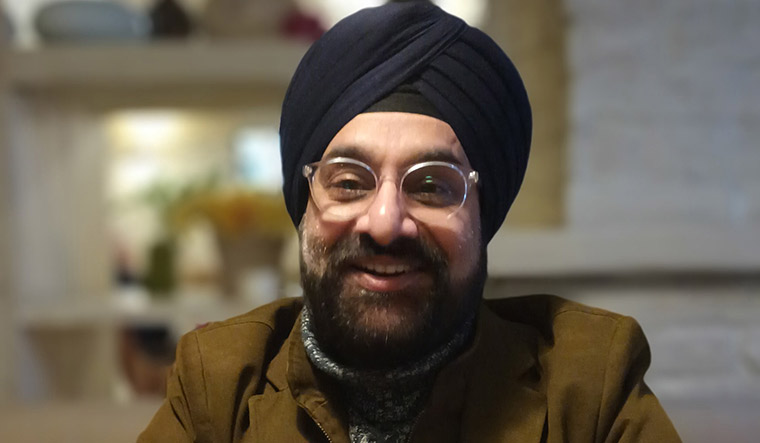 The sanctions have ensured that payments cannot be made, but New Delhi has made it possible for Russian money to be invested in India, to be used to import goods from India and also to buy government security bonds. Special rupee accounts to handle Russia-related trade settlements in the local currency have also been allowed. This will certainly go a long way.
The expansion of trade is not just about economics, but also goes to the heart of deepening the relationship. So far, India and Russia have had strong military bonds, stronger than sanctions, but there is a need to diversify. In 2019, when Prime Minister Narendra Modi went to the Eastern Economic Forum in Vladivostok, he announced, "We are starting a new era of cooperation in the Indo-Pacific region." A credit line of a billion dollars was for the Russian Far East region. The two countries agreed to set up a sea link between Vladivostok and Chennai.
There is also a cultural revival. The collapse of the Soviet Union coincided with Indian liberalisation. The cultural institutions that were established to facilitate people-to-people contacts, however, lost steam during the post-Soviet period. There has been an attempt to revive it. Kotwani has pushed for celebrating Indian festivals in Russia. He is not alone. Rameshwar Singh, who studied at the Jawaharlal Nehru University, has started DISHA, an organisation that works to promote Indian culture in Russia. "There had been a breakdown in terms of cultural links between the two countries, especially during Covid," he says. This year, he took a troupe of Russian artists to perform the Ramlila in Uttar Pradesh. Wellness is another area of focus. "Yoga is very popular," says Dattan Nair, who has been promoting ayurveda in Russia.
Diplomatically, India has chosen to be neutral, refusing to bow to the western line. This has perhaps been the boldest move by the Modi government. Even though the annual summit between President Vladimir Putin and Modi did not take place, the two leaders have remained in close touch. The last meeting―the Russians termed it substantive―took place on the sidelines of the Shanghai Cooperation Organisation meeting in Uzbekistan in September 2022. Despite Modi's statement to Putin―"today's era is not of war―hailed by the west and read as a signal that India was choosing a side, New Delhi has continued to reiterate that relations with Russia are "steady".
Almost a year after the war on Ukraine, India has chosen to frame importing oil from Russia in terms of national interest. A plank that may not have won favours with the Americans, but Union Minister of External Affairs S. Jaishankar's assertiveness on the import of oil has certainly found the right audience at home. "Between February 24 and November 27, the European Union has imported more fossil fuel from Russia than the next 10 countries combined," he said. "The oil import in the European Union is like six times what India has imported. Gas is infinite because we do not import it while the European Union imported 50 billion euros worth (of gas)."
Unlike with Iran, where India finally toed the American line, with Russia, India is hoping to exploit the loopholes. "It is a fact that is well known that Europe has no other alternative [for gas]," says Abhay Singh, an Indian-origin legislator from Kursk. "This hard currency from them will continue to come in. The sanctions so far have had no effect on the Russian economy. Forty per cent of the gas to Europe goes from Russia."
But the future, realises Russia, is to move beyond oil, and weapons. The Indian Business Council (IBC) is hoping to take a small step towards this. "Russia has a lot of engineers, accountants, scientists; what it needs is managers," says Akashdeep Singh, president, IBC. "The country needs to be marketed." Singh, a teetotaler, is expanding Russian vodka into India, and he is trying to push Indian food in the reverse direction. "It is a tipping point for vodka," he says. The IBC is a new entrant into the market, and so far, it has got interest from close to 50 countries. This is the second time that the Russian opportunity has come knocking on Indian shores. "In the 1990s, when the Soviet Union collapsed, it was a made-for-India market," he says. But India flooded the market with cheaper options, from tea and coffee to clothes. "When the customers became more discerning, India lost out," he says. China, however, gained.
That goes beyond just trade. In the larger geopolitics scenario, there is also the China factor. "It is America that is pushing Russia to China," says Feodor Voitolovsky, director of Primakov National Research Institute of World Economy and International Relations. "Russia has been resisting, as has China."
The relations between India and China are far from warm. And, it is important for New Delhi to remain in the sphere of influence so as to ensure that Russia is not pushed into the tight grip of the dragon. Russia may choose to be neutral between the two Asian neighbours, but 1962 looms large in memory. During the war, the Soviets had chosen to claim neutrality, but wanted India to accept China's proposal, which was rejected by Jawaharlal Nehru.
India would not want a weak Russia being propped up by China. The sanctions may not have a visible impact on Russia's economy at the moment, but the dragging out of the situation is bound to be a drain on resources. And it will certainly limit Russian might in the region.
Can this be advantage India? "India has largely been successful at finding a balance between the west, led by America, and Russia," says Unnikrishnan. "It certainly does help enhance India's image as a leader in the world sphere."
The security challenges are large. The conflict is far from over. And, the pressure from America will only grow. Modi has been pushing for negotiations between Ukraine and Russia. Whether India has the leverage to pull that off remains to be seen.