THE FAME OF Allu Arjun's lightning fast feet has moved beyond India. Pushpa: The Rise (2021), the action-packed Telugu film that cemented him as a pan-India hero, has also propelled him to international stardom. The film, with its epic battle of revenge between a smuggler and a ruthless cop, seems to have struck a chord in Russia. "I loved Pushpa," said Denis Klucharev, an investment banker in St Petersburg. "I can't wait for the sequel." The success of the film can be judged by the reception the actor got when he and the crew travelled for its premiere in Moscow. Pushpa is not the only film out to woo new audiences. In Moscow's most snowed-out week in December, Ranveer Singh attempted to warm Russian hearts with his Cirkus.
At the heart of this new craze for Indian cinema is Tahseen Nazim, a green-eyed neurologist who is also working on audio books. Nazim, with a Saudi father and an Indian mother, grew up in Britain, not typically on a staple diet of Bollywood though. The dark of the movie hall used to lull him to sleep on occasion, he admits sheepishly. "The perils of being a doctor and being on the feet all day," he says, laughing. But he became passionate about other people watching Indian films and as cofounder of the Indian Films Association, he is now officially a movie buff. "Pushpa made 29 million roubles in a week," he says. This was almost a year after Pushpa's release in India.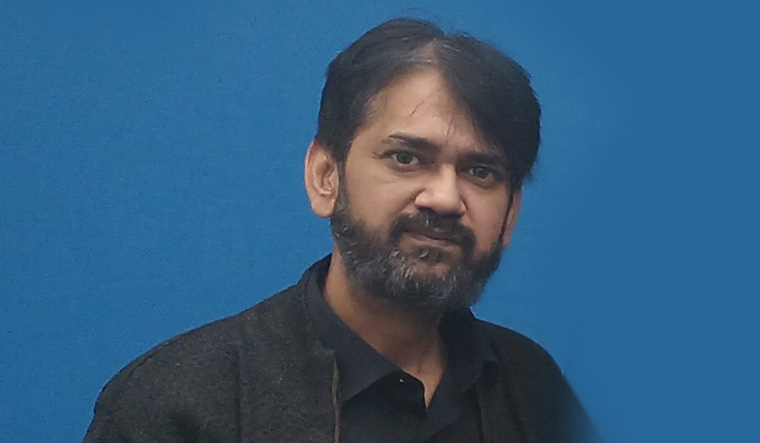 Unlike other overseas markets, which depend on the Indian diaspora to fill cinema halls, Nazim has chosen to focus on local residents. "We have changed the market," he says. "For me, the audience is Russian." The Pushpa premiere had a sea of Russian faces glued to the screen. "There were only three Indians," he says.
Russia has had a love affair with Indian films for long. Raj Kapoor's Awaara (1951) became very much the symbol of the Hindi-Russi dosti [India-Russia friendship] phase. Seeta Aur Geeta (1972) is still shown on Russian state channels. And then there is Mithun Chakraborty, always gilded in gold as Disco Dancer (1982).
In the 1990s, with the breakup of the Soviet Union, the cinema connection between the two countries snapped. The swish world of Hollywood arrived and took over the screens. "India stayed behind," says Nazim. "Raj Kapoor used to put in a lot of effort himself. There was a lot of individual attention. The breakup of the Soviet Union happened at the same time as Indian cinema was changing and becoming more corporate."
With the big screen connection gone, the true lovers of Indian cinema turned to YouTube. Films were dubbed in Russian and watched by Russians, and the nostalgia of Raj (Kapoor) was replaced by the craze of another Raj (Shah Rukh Khan's most popular and oft-used character name). "SRK changed the business in Russia," says Nazim. His Pathaan (2023) released in Russia at the same time as in India.
It has taken a while to build the audience for Indian films. My Name in Khan (2010)―the new generation's Awaara―may have been a watershed moment, but it has been a slow buildup. Nazim began his filmi experiment in 2016. He asked a multiplex in Moscow and St Petersburg to give two screens for Indian films for a year. Bajirao Mastani (2015) failed to bring in audiences; Tubelight (2017) flopped, but he persisted. And, it has paid off.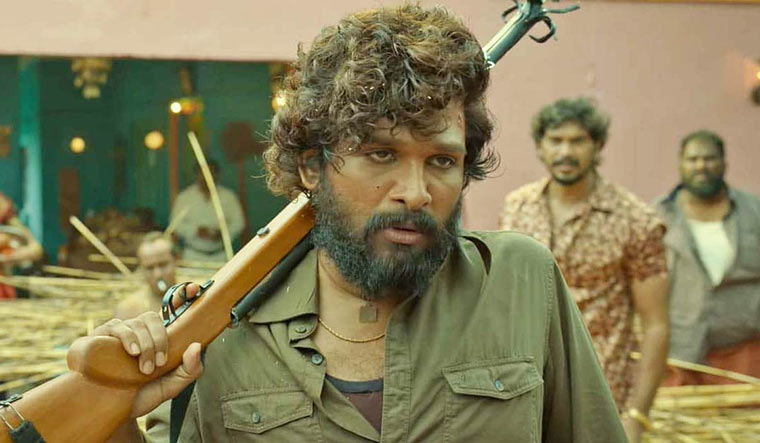 The shift to Indian films is part of Russia's tilt away from the west. The sanctions may have not brought life to a standstill, but they have hit entertainment. Netflix has blacked out, Spotify has blocked music and Hollywood has cut off Russia. It is as much defiance, a little bit of ideology and an opening to make a difference.
A recent film festival saw packed audiences. There was Disco Dancer, My Name is Khan, Dangal (2016), War (2019) and Pushpa. Dubbed in Russian, the films helped introduce a whole new generation of Indian films to a whole new generation of Russians. "There is this stereotype that Indians make only slapstick cinema," says Nazim.
Perhaps, more than the festival what is likely to have a bigger impact for Indian films in Russia is that the Russian federal channel has bought a series of Indian films. With a much bigger reach than pay television, Russians in the holiday season got to watch K.G.F: Chapter 1 and 2 (2018 and 2022), RRR (2022), Radhe Shyam (2022), Baahubali (2015) and War. "This is the first time that this has happened," says Nazim. Sold for between 30 million roubles and 40 million roubles, this will, Nazim hopes, be just a teaser for Indian films. This also reflects the new trend of the world being wooed by the larger-than-life canvas of the films from south India, propped by special effects and dramatic fight scenes. "There are 1,000 cities in Russia, we have only shown in 110," says Nazim. "There is still a long way to go."
But the romance has certainly been rekindled. The country is also vying for Indian movie crews to shoot in Russia. The country was among the first to open up post Covid-19. In 2014, the devaluation of the rouble began. "It became cheaper to shoot," says Nazim. "Tiger 3 (set to release in 2023) was the first film to be shot in Russia, where the government offered a 10 per cent rebate." Pathaan, too, was shot partly in Russia. Also, Russia offers a whole spectrum of locales―from snow to European buildings and even the mountainous landscape of Dagestan.
The dosti is only going to get deeper.