WITH INDIA STRIKING 'white gold' in Jammu and Kashmir―5.9 million tonnes of it―its quest to have 30 per cent electric vehicles by 2030 has received a massive boost. The lithium deposits, reportedly the world's second-largest, will help India become self-sufficient in making lithium-based batteries for vehicles and gadgets. It could also make the country an exporter of the metal, which has huge demand worldwide.
For Reasi district, the discovery at Salal Kotli is another feather in its cap―it already has the 345MW Salal hydel project and the world's highest railway bridge at Kouri. This latest discovery is expected to further spur developmental activity in the area and create economic opportunities for its residents.
Om Prakash Bhagat, director of Jammu and Kashmir's geology and mining department, said that the Geological Survey of India presented a report of the discovery, on February 9, to the mining ministry. "The report has four stages―G1, G2, G3 and G4 (see graphics)," he told THE WEEK. "Work on G3 and G4 stages has been completed. Now G2 and G1 stages, considered advanced stages, will be done. We will either do a G1 and G2 investigation or issue a composite licence for auction."
Shafiq Chaudhary, district mineral officer, said the discovery was made after four years of hard work. "We are all excited," he said. "We have demarcated the reserve (the mining area is around 2km long and 1km wide) and 200 families living on that hill will have to be relocated." Additionally, a school, two government offices and a panchayat building would also be relocated. "Once the auctioning takes place, the processing will begin," he said.
Experts, however, have cautioned that the government needs to adopt the latest technology to minimise the environmental impact of the extraction.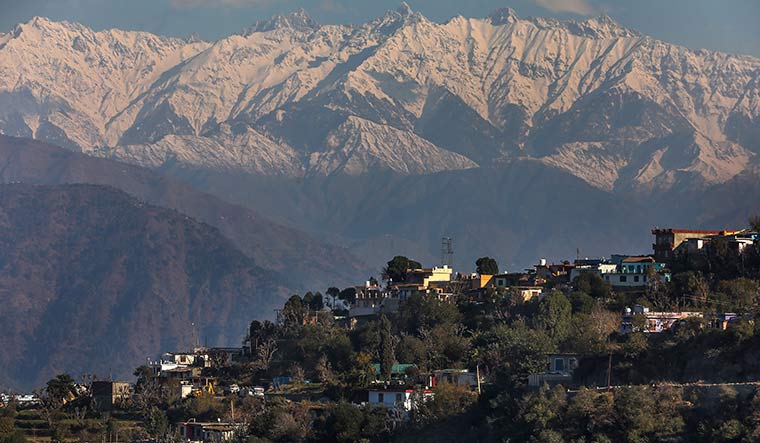 The Centre has launched schemes worth at least $3.4 billion to encourage and speed up the manufacture of electric vehicles and make them affordable. This discovery will help with that. It will also help India's aim of becoming carbon-neutral by 2070.
The discovery was discussed during the recent Central Geological Programming Board meeting in Delhi. Union Mining Minister Pralhad Joshi said Jammu and Kashmir would wholly own the mines despite being a Union territory. "The discovery will help reduce the cost of manufacturing for electronic gadgets, including laptops and phones," he said. "Once operational, it will save India 026,700 crore spent on importing lithium and lithium-ion batteries from Hong Kong, China, Indonesia and Vietnam. It will also fetch significant revenue for Jammu and Kashmir for socio-economic development, and it will help India meet its climate change goals as per the Paris Agreement."
Interestingly, 26 years ago, the GSI had talked of finding traces of lithium in the region. In its final report on the geo-chemical survey for base metals and lithium in the Salal area, from 1995 to 1997, the GSI had noted: "The bauxite column in Salal-Panasa-Sangarmarg (Saroda Bas) and Chakar areas appears to be a promising horizon for lithium and may be taken up for further detailed work." Sadly, no follow-up meant the lithium, if any, remained hidden.
Abdul Majid Butt, a noted geoscientist from Kashmir, said he, too, had discovered lithium deposits during a magnesite investigation in Jammu's Balliganga Katra a decade ago, but those could not be processed because lab facilities were not available. "There is also a possibility of lithium discovery in Bandipora in north Kashmir, where I have been working for some time," he said. "But, the findings will need to be verified."