Echoing protests from other states, accredited social health activists (popularly known as ASHA workers) in Madhya Pradesh have threatened to stop distribution of government-supplied 'Asha condoms' and file a PIL in the Madhya Pradesh High Court if the name of contraceptive is not changed.
A few years back, the name of 'Deluxe Nirodh', a government-supplied latex condom, was changed to 'Asha Nirodh'. The new name, however, became a point of embarrassment and, at times, even harassment for the women health workers as ruffians taunted them saying, "Give me an Asha."
While ASHA workers in many states refused to sell and distribute these condoms, in Madhya Pradesh, the health workers were forced to do so by authorities, said Vibha Shrivastava of Madhya Pradesh Asha-Usha Health Workers Organisation.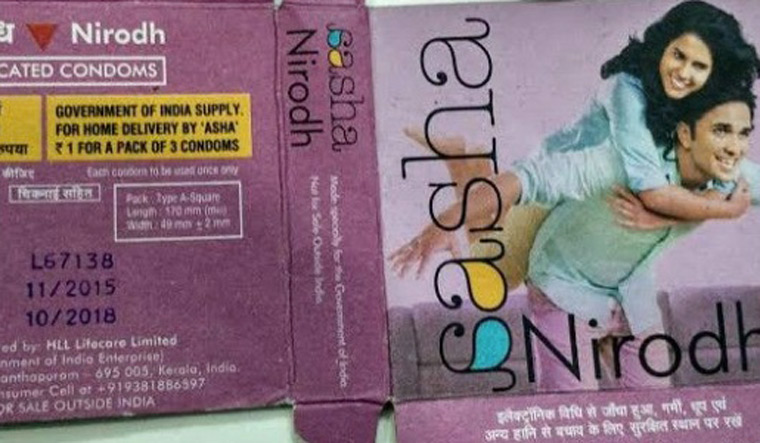 Many ASHA workers have complained to the authorities that they are being subjected to uncomfortable comments as the condom's name is also 'Asha', especially when young men in groups come to buy the contraceptives. The National Rural Health Mission (NRHM) has mandated these women health workers distribute the condoms in villages for population control. The condoms are priced at a nominal charge of Rs 1 for a packet of three.
While last month, ASHA workers took out a protest rally in Seoni district, they recently held a protest in Bhopal and submitted a memorandum to Madhya Pradesh Health Minister Rustam Singh, objecting to the name of the contraceptive.
Earlier, when a similar protest was organised in Uttarakhand by the ASHA workers, the then chief minister Harish Rawat asked the government to stop distribution of the condoms. However, the name of the condom supplied in Madhya Pradesh continues to be the same as officials of the state health department expressed their helplessness.
"The decision to change the name has to be taken by the Central government as the condom is produced by the Hindustan Latex Limited, which is owned by the Central government," said a health department officer.
With ASHA workers from several states complaining about the issue, the Union ministry of health and family welfare has to take a decision, said an officer of NRHM. The Madhya Pradesh government will write a letter to the Union health ministry on this issue, he said.
Meanwhile, the organisation of ASHA Workers and some social activists have threatened that they will go to the Madhya Pradesh High Court if the name of the condom brand is not changed.