Till a few years ago, real-world action usually provided the fodder for social media activity. But with social media becoming ubiquitous, the opposite seems to be becoming true as well.
On Friday, the Delhi Police announced it had registered a case against unidentified persons for pasting posters of Prime Minister Narendra Modi with the tag "The Lie Lama." The posters came into prominence after several social media groups and users started sharing photographs to criticise Modi for allegedly making incorrect statements in the Karnataka election campaign.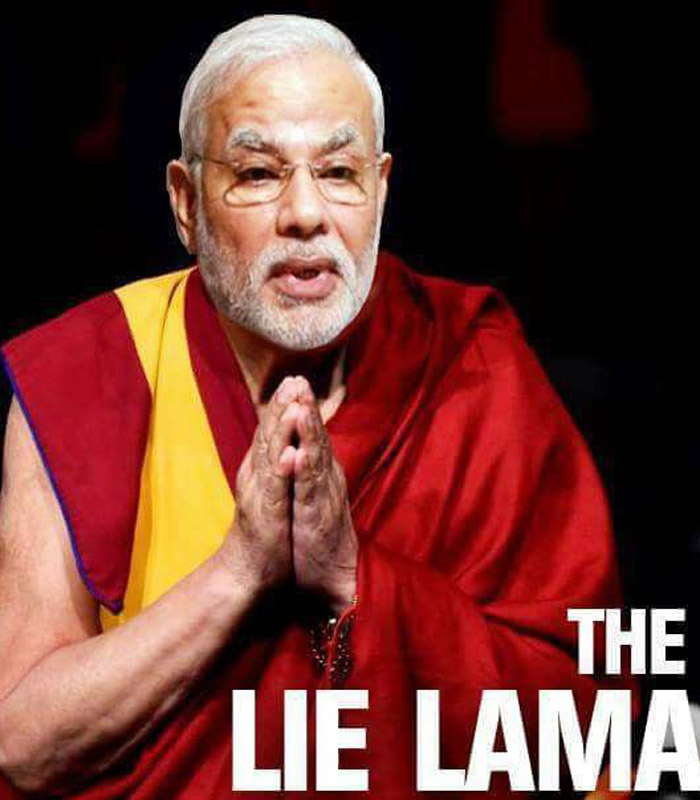 The Delhi Police claimed that the posters were pasted in the J-Block area of Delhi's Mandir Marg. They were removed and a case was registered under the Delhi Prevention of Defacement of Property (DPDP) Act on Thursday evening. Similar posters were also found at the Patel Nagar and Shankar Road areas of the national capital.
Meanwhile, the fun on social media seemingly continues with critics of Modi photoshopping images showing him with revolutionary Bhagat Singh. This comes after Modi criticised the Congress by claiming its Independence struggle leaders did not visit Singh while he was in jail in 1929. The Congress countered by referring to historic documents to prove Jawaharlal Nehru and other senior leaders had indeed visited Singh in jail.
(With PTI inputs)