Black Panther actor Winston C. Duke has proclaimed his love for the Tollywood franchise Baahubali. He posted photos of scenes from the movie on his Instagram account, with the hashtag #Bollywood4Life.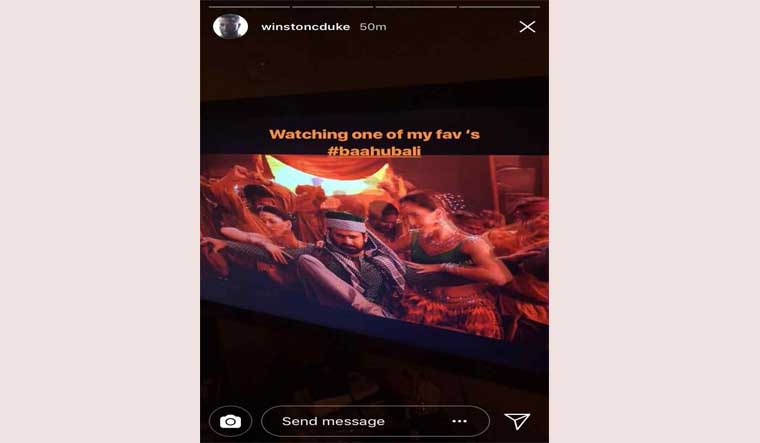 Black Panther, a movie with an all-black cast, has been described as a tale of black power and black pride in addition to its superhero themes. Duke plays the role of  M'Baku, a tribe leader in the film which follows protagonist T'Challa as he is sworn in as king of Wakanda, a cloaked, technologically advanced nation in Africa that is home to the exotic metal vibranium, the source of Black Panther's powers.
On the other hand, Baahubali, after the success of the first instalment, had developed into an international franchise. The second installment of the Baahubali franchise had become the highest grossing Indian film of all time by earning 131 million USD worldwide.
The film easily beat 2014's PK, which collected approx. 123 million USD.
S.S. Rajamouli's directorial collected 13.1 million USD in US and beat previous record-holder Dangal's 12.4 million USD total haul in the territory.