A 30-minute scenic seaplane ride from the Maldivian capital of Male brings us to the Kunfunadhoo Island on Baa Atoll. On a site classified as a "UNESCO Biosphere Reserve", we're smitten with the turquoise waters of an atoll protected by its own reef. Hundreds of small coral islands surrounded by the cleanest water in the world, the sea teeming with exotic fish, bright blue skies.....what's not to love?
Our destination here is the secluded Soneva Fushi eco resort The `No News, No Shoes' blueprint barefoot luxury hotel offers 57 capacious beachfront villas, ranging in size from one to nine bedrooms nestling amidst dense vegetation.
Our stylish four-bedroom villa is fashioned from blanched, weathered wood, with shingled rather than thatched roofs and opens out to blinding white stretches of sand fronted by a private salt water swimming pool. It has a colour palette of greens, blues and mauves to reflect the sublime Indian Ocean seascapes.
To call Soneva Fushi simply an "eco-friendly" resort would be like referring to the majestic Royal Bengal Tiger as a `cat'. Rather, this state-of-the-art luxury resort offers unimaginable luxury and has bagged every conceivable travel accolade for its beauty, service and green initiatives.
Camouflaged by the trees, our villa offers us full privacy, though we also have direct access to the beach, where we observe sea turtles. In the evening, we enjoy the open air cinema or head to the observatory and touch the stars. Candlelit meals are served on the beach or on a private island, just for us.
Though the staff never drop names, during our five-day stay, we discover that the hotel has hosted everyone from Prince William and Princess Kate to David and Victoria Beckham to Katrina Kaif to the Arab royalty. Madonna went public after she stayed here, calling it the "definition of heaven – [a place for] riding bikes in the moonlight and watching movies under a starlit sky".
We feel no less regal as we're pampered by an efficient team of man and woman fridays, award-winning chefs and other personnel helmed by the resort's dynamic General Manager Ranvir Bhandari.
But what we found most remarkable was that luxury at Soneva Fushi never strays from more ethical concerns: recycling water, using solar panels and protecting biodiversity, have been part of the resort's DNA since it debuted in 1995.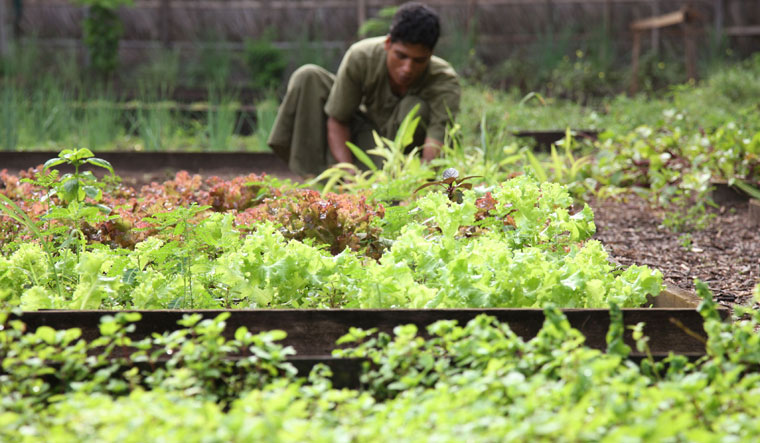 Due to the Maldives already fragile ecosystem, the hotel has ensured that luxury comes with responsibility. During the resort's construction, no trees were cut down. Instead buildings were moved around, and the resort's architecture tweaked to fit in among the trees to minimise damage to the environment.
The resort's carbon neutral footprint since 2012, self-sufficiency in water management, and its 'Waste to Wealth' programme which converts 90 per cent of the waste into an income, including turning Styrofoam and glass waste into lightweight bricks for construction have been pioneering initiatives. Soneva Fushi's Youth Career Initiative programme offers employability training to local young natives while teaching hundreds of children to swim.
These measures are underpinned by the vision of the resort's founders Sonu Shivdasani, an Oxford undergraduate and his wife Eva Eva Malmstrom, a Swedish fashion model. The couple liked Kunfunadhoo so much when they visited it in the 1990s that they leased the uninhabited island to build the resort naming it Soneva (for Sonu and Eva) Fushi ('island' in local language Dhivehi).
Soneva introduced the archipelago's first solar array in 2008 and gets about 75% of its energy from renewables. It currently recycles 90% of its solid waste–with glass, food waste, jungle trimmings, plastic, paper, cloth, Tetra Pak packaging and polystyrene all processed onsite in its own pyrolysis system.
"We regard waste as wealth," elaborates Bhandari, explaining the resort's Waste-to-Wealth scheme as we tour the centre brimming with different types of waste at various stages of being transformed. "Food and cardboard are composted; fallen branches turned into charcoal; polystyrene made into pellets for beanbags..."
A state-of-the-art glass factory at the resort recycles its own waste as well as that of neighbouring resorts in the Baa Atoll. The in-house glass studio turns much of this into stunning artworks thanks to an artists-in-residence programme where world-renowned glassblowers are invited.
With the help of aquaponics, the resort also grows 12 different types of mushrooms, raises chickens and eggs apart from whittling down the energy consumption required for chilling (ice, air conditioning). "Aquaponics," explains the resident naturalist as we tour mist-sprayed damp and cavernous rooms where hundreds of mushrooms are growing, "is a system of aquaculture in which waste produced by farmed fish or other aquatic creatures supplies the nutrients for plants grown hydroponically, which in turn purify the water. It combines conventional aquaculture with hydroponics in a symbiotic environment. In normal aquaculture, excretions from the animals being raised can accumulate in the water, increasing toxicity, but this system forestalls this."
The resort's kitchens (for its dozen-odd restaurants) are similarly mindful of weighing their use of exotic meat—Australian wagyu or Argentine beef—against the environmental impact of the cattle industry and the carbon footprint of flying it to the far-flung island.
The hotel measures its carbon emissions using the three-pronged plan: One, direct emissions; two, indirect emissions from purchased electricity, heat or steam; and three, other indirect emissions from outsourced activities
Plastic is considered as contraband. The hotel banned the use of plastic water bottles in 2008, preferring instead to desalinates the water on site, playing classical music during the process. This method follows the principles of Masaru Emoto, the famed Japanese chemist who claimed that human emotion could affect water molecules.
Guests are served hotel-made desalinated water in handsome glass bottles with ceramic lids. In a triple whammy the bottles benefit the guests, the environment, and the company's bottom line. By using their own filtered tap water instead of the expensive bottled brands, the resort's water cost has plummeted from 20 per cent to 2 per cent while profits are funnelled into charity.
How's that for twinning luxury with responsibility?