She begged for mercy, but they would have none of it. Tex Watson, Susan Atkins, Patricia Krenwinkel and Linda Kasabian were instructed to "totally destroy everyone in [the house], as gruesome as you can." Eight-and-half months pregnant, she offered to be their hostage if they would allow her to live long enough to see her child being born. Her pleas evoked no sympathy, and she was stabbed 16 times. On the fateful night of August 9, 1969, five lives were snuffed out in Los Angeles. One of the victims was Sharon Tate, a 26-year-old promising actor, who already had a Golden Globe nomination (Valley of the Dolls, 1967) to her credit, and wife of famed director Roman Polanski.
The murder of Tate and four others— Steven Parent, hairstylist Jay Sebring, screenwriter Wojciech Frykowski and girlfriend Abigail Folger—is featured in the upcoming movie Once Upon a Time in Hollywood, directed by Quentin Tarantino. The movie follows has-been TV actor Rick Dalton (Leonardo DiCaprio) and his stunt double Cliff Booth (Brad Pitt) who are dejected after their Western show gets cancelled and trying to make sense of the industry that they do not recognise anymore in the wake of the Hollywood Renaissance. While Dalton and Booth are fictionalised, their neighbours are not. Margot Robbie plays Sharon Tate, who moves to their neighbourhood home along with her husband Roman Polanski (Rafal Zawierucha). The film also chronicles the murder of Tate and her friends at the behest of cult leader and career criminal Charles Manson.
Manson and his cult
Manson, hailed to be the "hippie-psycho cult-killer equivalent of Adolf Hitler" aspired to be a musician at a time the hippie culture was a rage in America. Born in November 12, 1934 in Cincinnati, Ohio, as the illegitimate son of Walker Henderson Scott and Kathleen Maddox, he inherited the second name 'Manson' from his stepfather, William Eugene Manson. He had a rough childhood as his mother was an alcoholic and a thief. Manson was raised by his uncle and aunt, Bill and Glenna. According to various accounts, he exhibited criminal tendencies from his early childhood and committed his first known crime, theft, when he was 12. After a string of crimes, he ended up in prison in California.
Prison served him well. After a series of incarcerations for various crimes when he was released in 1967, he had picked up a bit of musical talent and guitar skills. He was also highly influenced by The Beatles and the Bible. By 1968, he managed to have a few followers—most of them women drifters—with his incoherent concoction of philosophy which included occasional delusional claims that he was Christ resurrected and a bit of Scientology. There were claims that he possessed magical, persuasive powers, a claim that has been rebuffed. "I strongly suspect that his 'magical powers' were nothing more or less than the ability to utter basic truisms to the right person at the right time," writes Vincent Bugliosi in the bestselling book Helter Skelter: The True Story of the Manson Murders.
The songs that he wrote and his ramblings made his followers believe that he was a prophet of sorts. Manson, however, was hoping to further his musical prospects. Through one of his acquaintances, Dennis Wilson the singer-songwriter who co-founded the 'Beach Boys', Manson got in touch with record producer Terry Melcher. Manson grew upset when Melcher didn't help him advance his musical career.
The murders
An infuriated Manson asked some of his followers, Watson, Atkins, Krenwinkel, and Kasabian to go to 10050 Cielo Drive in Los Angeles and kill the people staying in the house. The house belonged to Melcher, but it was leased out to Roman Polanski and his wife Sharon Tate. The two had met in the mid-sixties and she went on to star in The Fearless Vampire Killers, directed by Polanski. They fell in love and got married in January 1968.
On the evening of August 8, 1969, Tate invited some of her friends to come over while husband was away. Another person, Steven Parent, who was visiting William Garretson—the caretaker of the house—was also there on that fateful evening.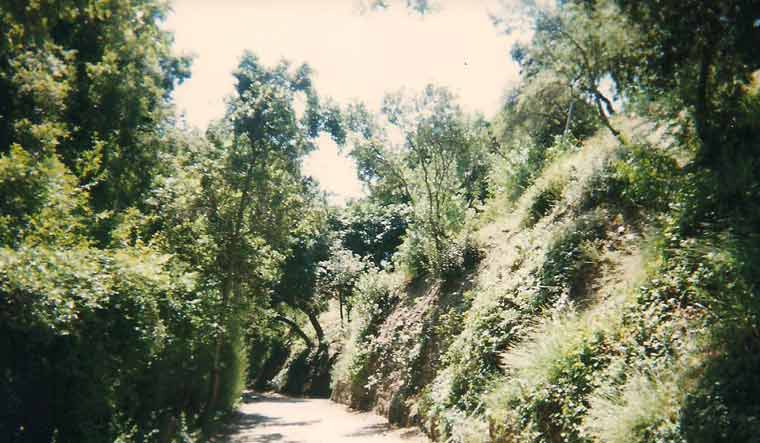 On the midnight of August 9, Parent was leaving in his car when he saw the four intruders. He was shot by Watson several times before they entered the house.
According to the account of the incidents narrated in Helter Skelter: The True Story of the Manson Murders, Watson came into the house and woke Frykowski up. When Frykowski asked Watson who he was, he reportedly said, "I'm the devil, and I'm here to do the devil's business." After his accomplices found Tate and Sebring, Watson tied them together with a rope. Watson shot Sebring when he tried to help a pregnant Tate. Frykowski and Folger too tried to fight the intruders, but they were stabbed repeatedly.
Tate's pleas fell on deaf ears and she too was brutally stabbed. Before leaving the crime scene, they wrote the word 'PIG' with Tate's blood on the front door. The bodies were recovered next morning. They had also committed a double homicide a day after the crime.
"The brutality of the killings shocked even homicide-squad detectives," said a TIME report. It took months for the investigating officers to trace the crime to a "a mystical, semi-religious hippie drug-and-murder cult led by a bearded, demonic Mahdi able to dispatch his zombie-like followers," reported TIME.
Manson and many of his followers were arrested in December 1969. He was found guilty of first-degree murder of the residents of 10050 Cielo Drive and a few others, and conspiracy to commit the same, and were sentenced to death. While Kasabian turned a witness for the crime, Watson, Atkins and Krenwinkel too were sentenced to death along with Manson in 1971. The penalty was revoked later and he was sentenced to life in prison an year later after California abolished death penalty.
Aftermath of 10050 Cielo Drive homicides
Panic set in among the people soon after the murders. They were so random and brutal that people failed to make any sense of it. Celebrities felt particularly vulnerable and many reportedly started beefing up their security.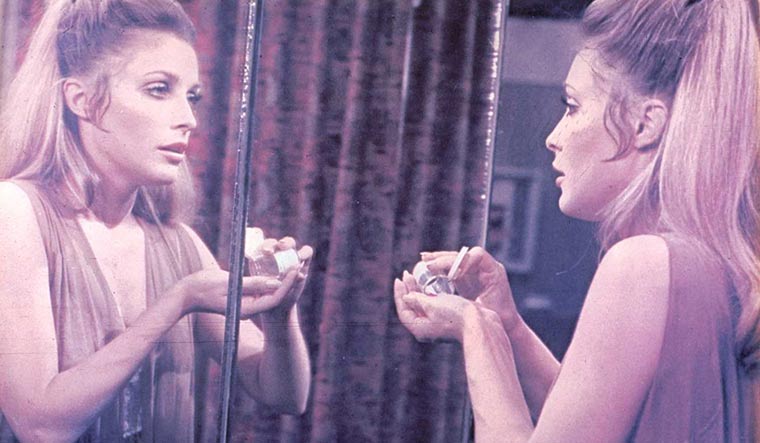 The more lasting effect of the crimes were the boost that the victims' rights movement, which sought an increased role for victims of violent crimes during criminal proceedings, got. According to reports, years after the murders, Tate's mother Doris was visited by Los Angeles County deputy district attorney Stephen Kay who asked her help to form a signature campaign that petitioned against the release of any member of the Manson cult. Leslie Van Houten, a Manson cult member, had managed to get 900 signatures that supported her request for parole. Doris mounted an opposing campaign and collected 350,000 signatures from people who opposed the parole request.
She also became part of a group that was demanding the passage of Victim's Rights Bill which permitted the presentation of victim impact statements during the sentencing of violent attackers. The bill was passed in California in 1982. Now, all the states in the US allow victims to express themselves either orally or in written form during certain phases of the legal process, according to the National Center for Victims of Crime.
In 1984, when Watson's parole hearing came up, Doris asked him, "What mercy, sir, did you show my daughter when she was begging for her life?"