Ivan Ayr's debut feature, Soni, has been selected for the Orizzonti section of the Venice Film Festival (August 29 to September 8). The Hindi film, starring Geetika Vidya and Saloni Batra, explores gender politics through the experiences of a Delhi policewoman.
Orizzonti, a competition section of the festival, is dedicated to films that represent the latest aesthetic and expressive trends in international cinema. Soni will compete with 18 other films, including Ozen (The River) by Emir Baigazin, Tel Aviv on Fire by Sameh Zoabi, Erom (Stripped) by Yaron Sani, Manta Ray by Phuttiphong Aroonpheng among others.
Ayr says it feel fantastic to be a part of the festival. "It's very hard to get it any better than that. It is one of the three best film festivals in the world, so yeah, the hard work paid off," says the writer-director-editor of Soni, who, before getting on to his feature film journey, had made four short films. He calls his shorts his film school. Ayr, on a call from San Francisco, says that he never shared his initial two shorts because he was not very confident about them. But he was really passionate about the craft. His last short film, Quest For A Different Outcome, won the Best Film award at the San Jose International Film Short Film Festival.
A huge admirer of Iranian filmmaker, Jafar Panahi, Ayr says he was inspired by his film, Offside, when it came to technique and treatment. "I was awestruck by his finesse to effortlessly blend real and fiction." In Soni, Ayr has employed the technique of shooting a scene in a single shot. He says he wanted to use the single shot as a touch of realism. "Letting a situation unfold with an organic fluidity brings out the raw human instincts in actors, to the degree where it blurs the line between performance and just plain human reaction."
In a conversation with THE WEEK, he talks about the genesis of the idea, his journey into filmmaking, and more.
How did the idea of Soni come?
The initial idea I had was back in 2014 when I though about the main protagonist, and that she is going to be a police woman. The idea was borne of the desire to understand how the police women of Delhi were reacting to the harassment incidents consistently being reported from the city. I thought it would be very interesting to imagine what a police woman—somebody who is in a position of power and is tasked with curbing this menace, and at the same time is also susceptible to the same crime, being a potential victim—reacts to it. I tried putting myself in her shoes, and felt that in a situation like that, I would feel enraged and angry to the extent that one would just want to thrash anyone who was caught doing this. At the same time, because they are in uniform, they are supposed to uphold and enforce the law, and they have to keep these emotions in check. There was this tussle of emotion which was worth exploring. Then, the point of view of the police was very appealing. That would give us a chance to see the situation from the perspective of the police on the ground. Whatever we are reading in the news is just the tip of the iceberg. At it is the police generally who bear the brunt of most of these incidents that are reported. All of these combined made it a very important and interesting subject for me.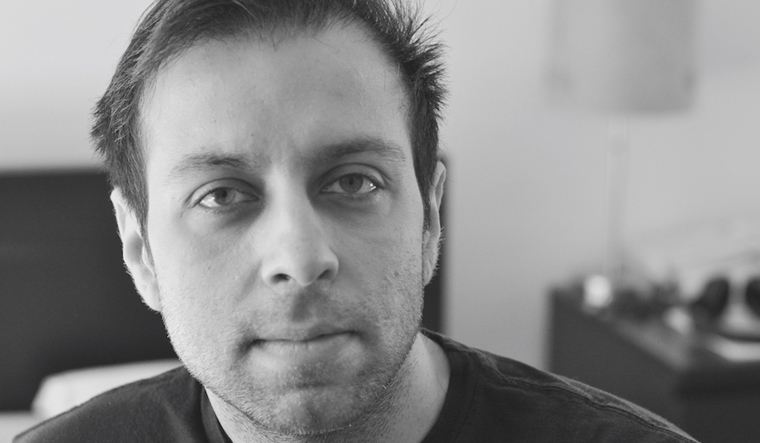 You've also had an interesting journey since then—with your film being a part of NFDC's Work In Progress Lab. How did it help you make the film better?
The film was sent to NFDC last November. I had a rough cut of the film ready. It definitely helped in getting a better focus on the characters, since it is a character-driven story. I like to say it is a character study of two police woman. We are showing their relationship with their families, with themselves and their life with respect to their job. So at the lab, the things that were diverting attention from the main objective—that is studying closely with these two characters—were taken out. The [mentors] at the lab also looked at some of the other footage that I have which I hadn't included in the film, and there were suggestions whether the removed footage actually added something to the film. And there were a couple of scenes that were either extended or put back.
Your journey to becoming a filmmaker has been quite interesting too. How did the transition from engineering to arts happen?
I was always interested in writing, something I have done since my teens. After my graduation [in engineering], I went to the US with the intention of doing a double major in engineering and journalism. However, it seemed impractical because the tuition costs were very high. Instead, I studied it informally, not as a part of my degree program. While I was completing my engineering degree, I was taking courses in literature, journalism and filmmaking. I got really serious about writing when I wrote a series of essays on some documentaries. These were like unlike critical essays, but more on technology. Some of my professors read those essays and encouraged me to pursue writing literature. One of the courses I did was about novels adapted into films. The relationship between literature and film got me very interested in filmmaking. One thing led to another and I enrolled myself in a screenwriting course. At the time, I was in San Francisco. I did a screenwriting course at the San Francisco Film Society. There on, I started writing my won short films and making them while also saving for my own feature.
How did the short films help you progress into making a feature?
Making the short films was actually like a film school for me. Because, at the San Francisco Film Society, I was mostly studying direction and screenwriting. The short films were my practical classes. It was actually being on set in a position of a director who has to manage everything—from costumes, production design to working with actors and setting up the scenes. It is highly technical. It just helped in many ways, with confidence and making me aware of the mistakes I could do. I had a chance to make those mistakes and learn from those mistakes, and correct it in my subsequent short films.
How important was it for you set Soni in Delhi? And, did you have a familiarity with the city?
I spent the initial six-seven years of my life in Delhi, after which we moved to Chandigarh. Some of my extended family still live in Delhi. I am fairly well-acquainted with the city. Just having some memories of my childhood and our small flat in Delhi, leads to some kind of attachment to the city. I felt that I had to set the story in Delhi because I wanted to, as I said earlier, understand if the news was just a tip of the ice berg. I wanted to explore how had the city come to a point like that.
Were there moments of surprise while you researched and studied the city for the film?
There are always little surprises when you are filming a scene. There are moments that you just don't expect. And it mostly works out better. The biggest surprise came when I started spending time with the Delhi police, which was a part of the research I wanted to do before finishing the script. As I was revising my script, my producer and I decided to request a few senior police officers to let me spend a couple of weeks with their teams. I went to different police thanas in the city to observe them – how they deal with people, each-other, and just their normal routine. The dynamic between the female and male officers. There were things which I had never imagined or was completely wrong about it. Like, when someone calls on the emergency number, how does it actually get to the respective thana in a particular area, and what is the protocol. Or, how they addressed each other. You don't pay much attention to it otherwise, but for me it was an important detail. The women officers are addressed as 'sir'. And the kind of cases that come on daily basis. It really transformed the script.
Of late, there's an increased interest in Delhi for filmmakers. Say, how Khosla Ka Ghosla captured the essence of the city… Has there been any personal favourite Delhi-based film for you?
I am a big fan of Khosla Ka Ghosla. I think, it has, very nicely captured the essence of the people of Delhi, unlike any other film until then. Even since, I think the language and the accent, the dressing style and just the culture in general, is very accurately portrayed in the film. However, I did not have a film in mind as I was writing my film. But Monsoon Wedding is a film that I highly admire. That also captures the life in the city very beautifully.