Director Faraz Arif Ansari was seated in a café, discussing his maiden feature film with a prospective producer. The movie is titled Vultures, based on the life of a transgender woman. Ansari expected understanding, but witnessed apathy. The producer walked out, leaving him with a piece of advice, "Ye sab aap kya bana rahe ho? Aap aadmi ko aadmi banao na, aur aurat ko aurat (What are you making? Please portray a man as man and woman as woman)."
Ansari is riding high on the success of Sisak—a silent short film on the life of two gay men—that elicited good response in the festival circuit, and otherwise. Be it a short film or a feature movie, financing it was always a problem. Ansari, a gay man himself, in the process of researching the film, discovered that "homophobia exists, but transphobia is way bigger". Hence his drive to explore the subject as sensitively as possible.
He has taken the struggle head on, deciding to self-produce the film. One bit of good news is that he has got on board a legendary actor (whose name he does not divulge) to play the role of the transgender. The actor, after reading the script, called him and told him that he has never read such a script, and has never been offered such a challenging role. "For a veteran to come on board and support the film is a big thing," says Ansari, with palpable excitement in his voice.
"I am trying to get another big actor on board, to play the lover's role," he says. "I want to talk through my actors." He understands that there are many issues like sexuality or sexual identity that have long been swept under the carpet. "We don't even talk about mental health issues. Indian cinema has always catered to the status quo. They have never really tried to humanise the transgender (or LGBTQIA) people."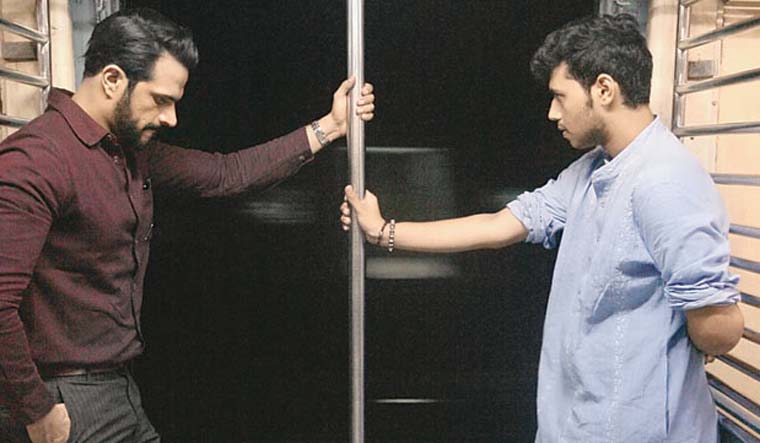 His words ring true. As the legality of Section 377 is being heard by the Constitutional Bench of the Supreme Court, the Centre is ambivalent. But, tales of small victories are making the rounds on social media—of coming out of the closet, of garnering support from estranged parents, and of hope that the law will be amended in their favour. If the institutions have failed them, the community fares no better in the big screen, thanks to confused portrayals that refuse to go beyond the binaries and stereotypes.
On one hand, transgender characters are treated as villainous and deceptive, in films like Sadak (Sadashiv Amrapurkar's character) and Dushman (Ashutosh Rana's character). On the other, gay men are often essayed as overtly effeminate; lesbian women as exotic sex objects. One of the first movies on this subject, about a relationship between two women, which sparked significant buzz, was Deepa Mehta's Fire (1996). Even while it struggled with issues of censorship and theatrical release, the movie was largely problematised by the LGBTQIA community. The fact that it showed two women embracing same-sex relationship after being ill-treated by their respective husbands was not something agreeable to most. It was a bold movie for its time, courageous enough to explore same-sex relationships without any inhibition. But members of the community believed that the decision to show "sexual orientation of two women as a by-product of their failed hetero relationship" was wrong on many counts.
But, parallel and regional cinemas stood apart. Take the case of Marathi films like Mitrachi Goshta (1981), Umbartha (1982), and My Brother…Nikhil (2005). A drag act by Rishi Kapoor in Rafoo Chakkar (1975), although used as a comedic device, was more tactful in its approach than most films, even in recent times.
"I feel the 2009 Delhi High Court verdict (which decriminalised Section 377) was instrumental in freeing up our mindscape," says Sridhar Rangayan, the founder of KASHISH Film Festival. "We started KASHISH in 2010; we have noticed a steady increase in the number of LGBTQIA films since. In the first year, we received 22 films, including shorts, documentaries and features. In 2018, we received 65 films, out of which three were feature length. There has been a steady surge in content production."
"However, the issue remains that many of these films don't find distributors, as they are mostly self-funded, independent efforts. Plus, censorship plays a part," adds Rangayan, who directed The Pink Mirror (banned in India) and Yours Emotionally. His recent film, Evening Shadows, was crowdfunded in 2017 and is currently doing the festival rounds. It was an official selection in over 17 film festivals.
Yet, he talks with hope, not cynicism. "In terms of portrayal of character, within mainstream cinema as we call it, there has been a surging interest in the [genuine] portrayal [of the community], especially with films like Margarita With A Straw, Angry Indian Goddesses, or Kapoor and Sons," he says. But the lack of full-fledged, fleshed out characters worries Rangayan. "The issues faced by us, the LGBTQIA community, are far from monolithic. There's a gamut of emotions to be explored, and that is still missing in cinema. There have been quite a few films in regional languages that have really pushed the boundaries. We even had a supernatural thriller around gay people. We hope more such movies are made in different genres. When people come to KASHISH and say that these films are as good as any, and LGBTQIA happens to be just a theme, it's good to hear," he says.
In the regional space, Kannada films like Naanu Avanalla..Avalu (I am not a He, But She) by B.S. Lingadevaru (based on Living Smile Vidya's autobiographical work), and 141, a film on a lesbian relationship directed Bhavaji, have been considered bold attempts. Ardhanaari (2012), a Malayalam film about the life of transgender people in Kerala, directed by Santhosh Souparnika, falls in the same category. Lokesh Kumar's Tamil feature film, My Son is Gay, received high praise. Bengali cinema has been more forthcoming. A year after the Delhi High Court verdict in 2009, Kaushik Ganguly's Arekti Premer Golpo, starring Rituparno Ghosh and Indraneil Sengupta in lead roles, was screened at the 60th Berlin Film Festival. Lead actor Riddhi Sen from Ganguly's yet-to-be-released Nagarkirtan, got a National Award for her portrayal of a transgender character.
"I think every step in this direction, right now, should be valued and counted," says Shakun Batra, director of Kapoor and Sons. "I remember growing up in an environment where this was taboo. So every step in this direction, whether it is by an individual, the government or the industry, is really encouraging. Sacred Games, too, has done a tremendous job." says Batra, talking about Kukoo's (Kubra Sait) character in the Netflix series Sacred Games.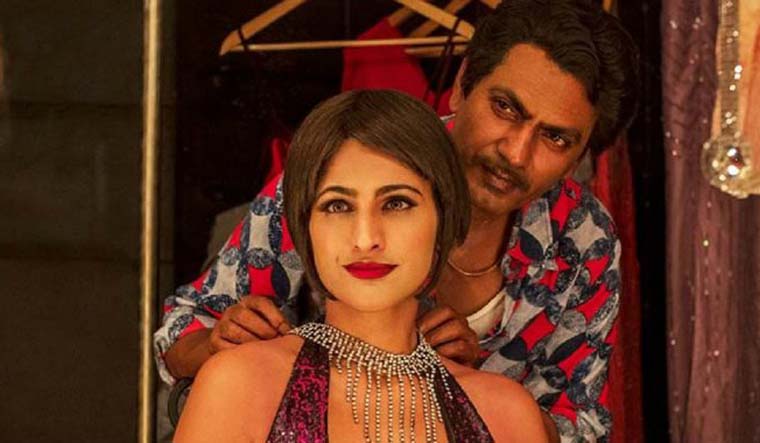 However, there are issues surrounding casting of actors. Many actors refuse such roles as they fear typecasting. Nilesh Maniyar, the writer and casting director of Margarita With A Straw had a tough time. In an email response, before the release of the film in 2014, Maniyar had told me about the difficulties of casting Khanum (played by Sayani Gupta)—of Pakistani and Bangalishi origin, and a lesbian. "Ideally, we wanted an actress of Pakistani origin. I did Skype auditions with many. Later though, after reading the script, they would respectfully deny the role. They felt it would land them in trouble back home. I could appreciate and understand their situation, as the scene is not hugely different in our own country. Many actresses with mainstream Bollywood aspirations are not ready to play a character that is considered taboo in the society. They would worry about being tagged and stereotyped for rest of their career. They lack the conviction to take on the challenge."
Now, a section of the community believes LGBTQIA characters should be played by people from the community. In the US, Scarlett Johansson recently had to pull of the film, Rub & Tug, after a backlash from the community when she was cast as a transgender woman.
At a recent session in Mumbai, discussing the process of adapting and making Sacred Games, there was a query on Sait's casting. Vikramaditya Motwane, the showrunner, said that they auditioned a lot of transgender people for Kukoo's role—a bar dancer and cabaret singer. "What we found was that if they looked the part, they couldn't act because they didn't have the training for it, or if they could act, they didn't look the part. We really wanted to, but unfortunately we couldn't," he said.
Who should play what is a bigger debate – something like saying why doesn't Sanjay Dutt play Sanjay Dutt in his biopic, believes Batra. "It doesn't really matter. At the end of the day, it is role play; which is what actors do. The prime importance should be given to telling the correct stories."
Rangayan too agrees when he says that if an actor manages to play the part convincingly, there is no issue. "I do understand that actors from the community should be encouraged, but I don't think the onus lies with the industry to cast them. I am filmmaker and I happen to be gay, but that's not the only identity I carry."
As far as the law is concerned, Section 377 may not directly impact the making of films with LGBTQIA subjects, but it is definitely a burden. "Because of that [criminalisation of Section 377], the censorship certification is affected. Anything which concerns homosexuality is A-certified. This has to change, and it can only change in two ways—either through a change of law, or a change in societal perception. Why is homosexual love considered adult while heterosexual love is called consent? Generally, a film with a homosexual character (at the centre) is considered adult. Just because it is criminalised and there's a certain social perception about it, it's believed that it is unnatural," says Rangayan.
Ansari had made Sisak as a protest against the 2013 ruling. But, now that the Supreme Court Bench is discussing amending the law, he is hopeful that his feature film will be an effort in breaking the stereotypes surrounding the LGBTQIA community. "If it is amended, I think it will be a bigger fight for equal rights. The legal battle is just a stepping stone. Another journey will have to be taken, and that is amending the representation of the community in the popular culture."