Wedding photography in 2019 is an intricate affair. Gone are the days when the wedding party set the camera's focus, took a group photo, and then called it a day. Dedicated wedding photographers must produce everything from pre-wedding shoots to candid snaps of the family to videos ranging from 30 seconds to an hour or more.

Here are some popular tips, ideas and approaches to wedding photography in 2019.
Make a documentary about the family
There are few things as moving as a film. A popular trend in wedding media content these days is to have a narrated story about the family — the bride, groom, parents, grandparents, siblings or cousins. For Prem Shankar, owner of Kerala-based FOX EYE photography, adding a quotation to candid footage of the couple is what adds to the emotion of the video.
"The quote will be an interesting one, which explains about the bride/groom, or the story of how they met. It will be either scripted out with a perfect story, or just random thoughts edited out to be a beautiful story. It creates a perfect emotion to the audience, though they might not know the people in the video."
Documenting the wedding is not jut about capturing the whole event on video, it is about storytelling. The rise in the number of inter-state weddings (sometimes called 'two states' weddings), where the couple's families come from different states, has led to a growing interest in videos that show how the duo came to meet.
"Since the two states and inter-caste marriages are very common, the marriage ceremony will also have something interesting to look upon. People would love to hear their story as a short film," says Vineesh Vasanthan of Smoke Weddings.
Capture candid photographs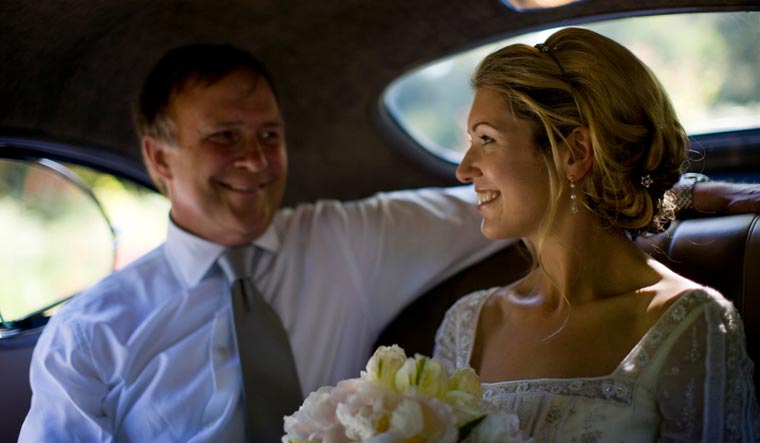 It is part of the drill: When you see a camera at a wedding, you pose. But there is something about people being captured in their most natural moments that had led to candid wedding photography retaining its popularity.

The best candid photographs are sometimes planned. These include 'first-look' moments, such as the expression of the mother or father when they see the wedding dress for the first time. Timing is everything and one has to be ready to anticipate and capture natural reactions.
Setting, style and destination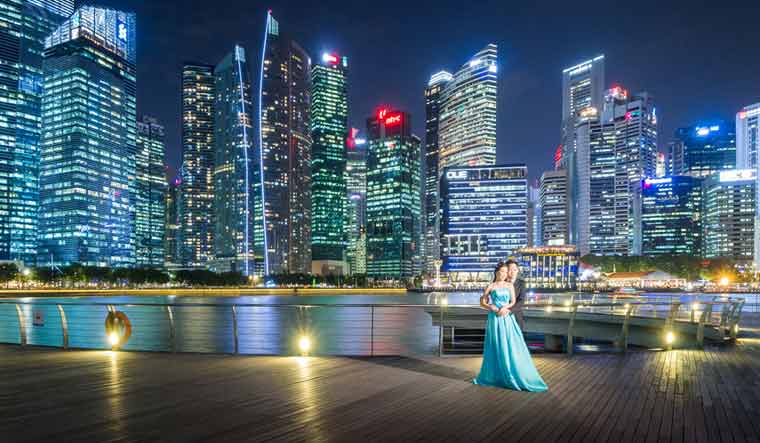 "Though there is still a high demand for dressing styles, people often keep a budget for the costume. But this is not the case with photography.

Jude Danny, a Kochi-based wedding stylist, says couples these days are increasingly willing to shell out more for the wedding photos than they spend on the costumes. "The current generation is ready to spend more for the pre-wedding shoots, than for costumes, styling and makeup."

Of course, the photographer must capture whatever style is in vogue at the time. Jude feels there has been an increase in Western influence on styling, with ethnic wear relegated for the temple visit alone.
When it comes to pre-wedding shoots, picking a theme is important. Categories like Classic, Western and Underwater have been popular for a while, with photographers developing specialised expertise in each. A beautiful location is key, with some families are even willing to travel abroad for the pre-wedding shoot.
A bonus of having a pre-wedding shoot is that the images from there can be used in the wedding invites.
Smile for the camera, not for the selfie: The unplugged wedding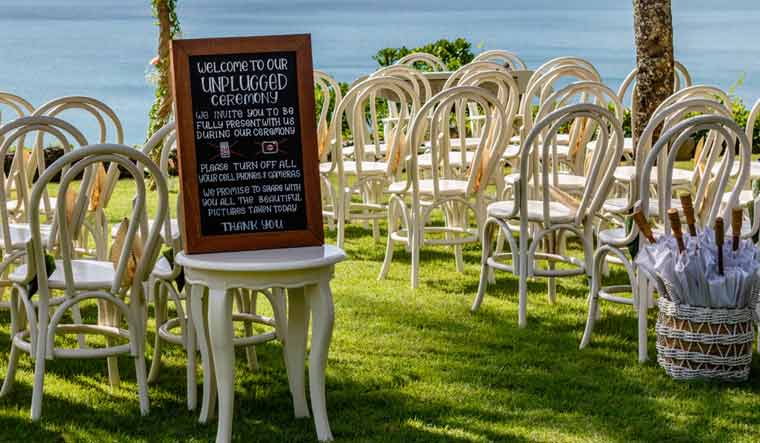 "I mostly miss so much of creating memories, while I am busy capturing them." This was a quote recently seen in the profile of a photographer.
It is a struggle that will be familiar to any photographer — in trying to document the moment, one often misses the moment for themselves. The rise of selfie-culture has only expanded this constant act of disconnection in a bid to capture the occasion.
An unplugged wedding is when you ask the guests to turn off all digital distractions during the ceremony: Phone, iPads and cameras included. This lets the guests enjoy the moment without getting distracted and lets the photographers do their job of taking photos. A bonus is that you will not end up getting shots of guests looking at their phones.
A wedding in 30 seconds: Shooting for social media 'stories'
As the medium of social media evolves, so too must the wedding photographer. The first jump from printed albums to digital is long past. Now, in addition to uploading a digital album, one must also generate creative Instagram and Facebook stories — short video clips that are only uploaded for 24 hours that serve as temporary highlight reels (some platforms like Instagram let you preserve these on your page for longer).
Editing a wedding video to 30 seconds can be a challenge, but it is just what the social media 'story' format needs.
A creative prop: Family photographs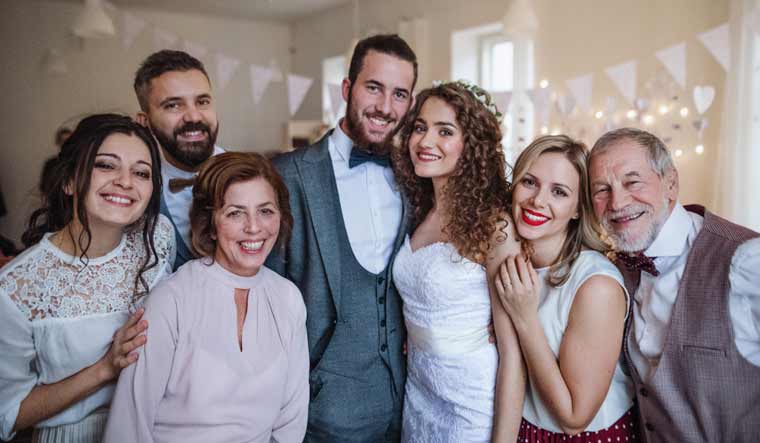 Decorating the hall with your old family photographs can add a dab of nostalgia. A journey in photographs, one can put up everything from childhood photos of the bride and groom to their pre-wedding couple photos as well. A selfie from the first date would also be a much-valued piece of history for the couple.
Stylised photo booths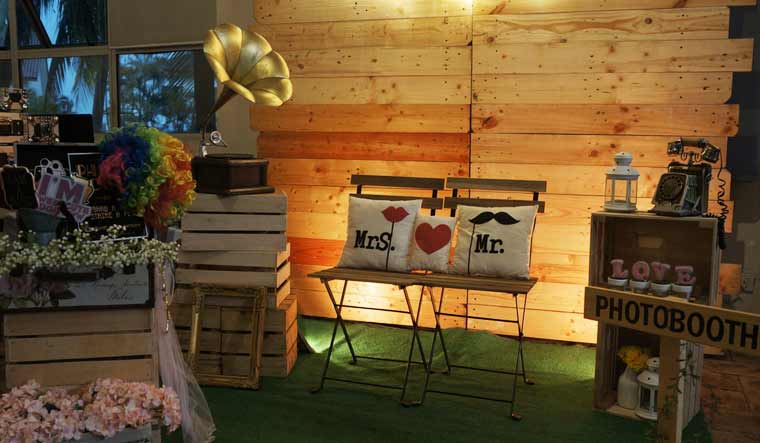 Normally, guests stand in long queues to get their photos taken in the middle of the wedding hall or wherever the lighting is good. Nowadays, photo Booths are usually kept in the corners of the wedding hall so the guests can take selfies without disrupting the overall flow of the wedding.
Try to craft an interesting photo booth, one that both the guests and the wedding photographer can utilize to create witty moments. Props can range from interesting pluck cards to decorative fixtures and even a touch of creatively-written wordplay.
Aim for cinematic quality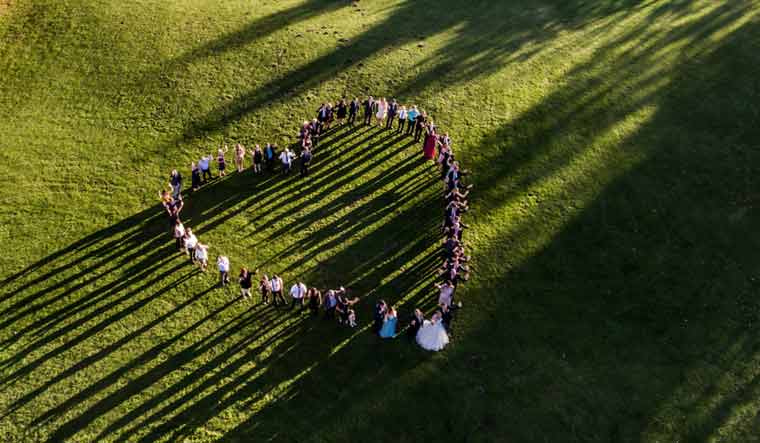 While what constitutes the 'filmy look' can change from era to era, today it is achieved with the use of smoke bombs and high-key lighting. A rainy background is an evergreen backdrop in Bollywood and you can try to incorporate that at the wedding (with a projector or a poster or even a glass display) for a great photograph.
The role of a stylist will be important here, as will the creativity of the photographer. Experiment with light painting and use of backdrops to create a memorable 'filmy' look.
"Cinematic style is exploring out in most of the weddings, with the step by step process of how it happens in a movie. Proper scripts and storyboards make it quite interesting. Underwater photoshoots are on top with the current trends in pre-wedding and post-wedding shoots," says Richard Antony, a popular underwater wedding photographer.
In addition, drone photography can be used to take creative, top-angle shots.