With each additional alcoholic beverage consumed per day, blood pressure may increase more rapidly over the years, even in healthy adults without hypertension, finds a study published in the journal Hypertension.
High blood pressure is a major risk factor for cardiovascular diseases such as heart attack and stroke. To analyse the impact of alcohol on blood pressure, the researchers examined data from seven studies in the US, Korea and Japan that included a total of 19,548 adults, aged 20 to early 70s.
None of the participants had high blood pressure at the start of the study, and they were followed for more than five years. Compared to non-drinkers, both systolic and diastolic blood pressure rose more in people who drank. In people who drank an average of 12 grams of alcohol per day (12 ounces of regular beer, 5 ounces of wine or a 1.5 ounce shot of distilled spirits contain about 14 grams of alcohol in the US) systolic blood pressure rose 1.25 mmHg and diastolic blood pressure rose 1.14 mmHg over the study period.
In people who drank an average of 48 grams of alcohol per day, systolic blood pressure rose 4.9 mmHg and diastolic blood pressure rose 3.1 mmHg.
While the link between alcohol and systolic blood pressure was seen in both men and women, the link between diastolic blood pressure and alcohol was seen only in women. Participants with blood pressure in the high normal range had a stronger link between alcohol intake and blood pressure changes over time.
Popular heartburn meds linked to increased dementia risk
Findings of a new study published in the journal Neurology finds that long-term use of common acid reflux medications called proton pump inhibitors can increase the risk of dementia. "Proton pump inhibitors are a useful tool to help control acid reflux. However, long-term use has been linked in previous studies to a higher risk of stroke, bone fractures and chronic kidney disease," the study author said. "Still, some people take these drugs regularly, so we examined if they are linked to a higher risk of dementia."
Common proton pump inhibitors include the drugs esomeprazole, lansoprazole, and omeprazole.
The study included 5,712 adults, aged 45 and older, who did not have dementia at the start of the study. The average age was 75 years, and 58 per cent were women. Twenty-six per cent of the participants had taken the drugs, and they were divided into four groups based on their usage of the drugs: non-users; those who took them for up to 2.8 years; those who took them for 2.8 to 4.4 years; and people who took them for more than 4.4 years.
During a median follow up of 5.5 years, 585 people, or 10 per cent, developed dementia. People who had been taking acid reflux drugs for more than 4.4 years had a 33 per cent higher risk of developing dementia than people who never took the drugs after adjusting for factors such as age, sex and race, high blood pressure and diabetes. People who took the drugs for fewer than 4.4 years did not have an increased risk.
People with acid reflux can first try other options such as taking antacids, maintaining a healthy weight, and avoiding late meals and certain foods, the author suggested.
Did You Know?
Lower fibre intake during pregnancy was associated with an increased risk for neurodevelopmental delays in offspring, in four key areas—communication, problem-solving, and personal-social and fine motor skills.
Frontiers in Nutrition
Hearing aids may slow cognitive decline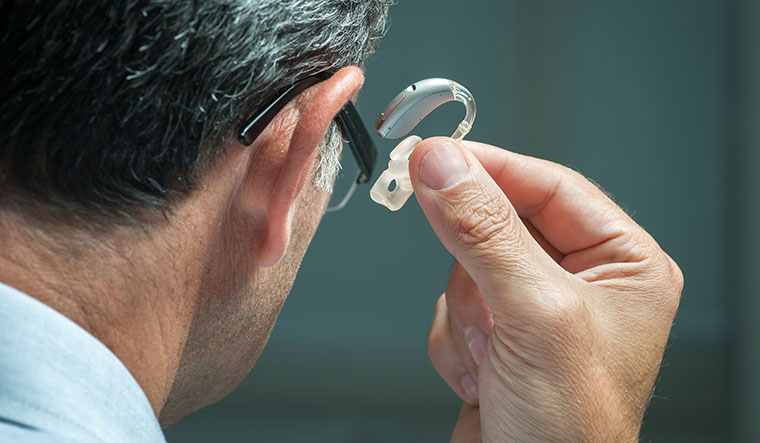 Age-related hearing loss affects about two-thirds of adults aged over 60 globally, but only 10 to 30 per cent of them use hearing aids. Untreated hearing loss contributes to around 8 per cent, or 8,00,000 of the nearly 10 million new cases of dementia diagnosed each year.
To study whether a hearing intervention could reduce cognitive decline, the researchers randomised 977 adults, aged 70 to 84 years, with untreated hearing loss to either receive audiological counselling and hearing aids or generalised counselling on healthy ageing. None of them had substantial cognitive impairment at the onset. But one group had more risk factors for cognitive decline, including lower education and income, higher rates of diabetes and high blood pressure, lower baseline cognitive scores and they were living alone.
The participants were followed up every six months over three years. Researchers tested executive function, language, and memory at the start of the study and then annually.
At the end of the three years, those who had more risk factors for cognitive decline and had received hearing aids had a 48 per cent slower cognitive decline.
An added bonus was that all the participants who received hearing aids reported improved communication skills and social functioning, which could have a positive impact on overall health. The findings of the study were published in The Lancet.
A simple solution to stop nail biting
Body-focused repetitive behaviours, or BFRB, such as nail biting, hair pulling, or skin picking affect about 5 per cent of the world's population.
According to a study published in JAMA Dermatology, a simple strategy called habit replacement may help control these behaviours. Habit replacement approach involves gently rubbing the fingertips, palm or back of the arm at least twice a day or whenever there is an urge to perform the unwanted habit.
The study included 268 people, average age 36.8 years, who had the habit of repeatedly biting their nails or the inside of their cheeks, or plucking out hair when they were stressed. Half the participants were taught a habit replacement strategy, while the others were placed in a control group and told they were on a wait list for treatment, which they received after the study ended. The study period was six weeks.
About 53 per cent of the participants in the treatment group experienced some improvement compared with about 20 per cent of those in the control group.
Nail-biters seemed to benefit the most: about 80 per cent of those in the treatment group said they were satisfied with the training, and 86 per cent said they would recommend it to a friend.
Keep walking to live longer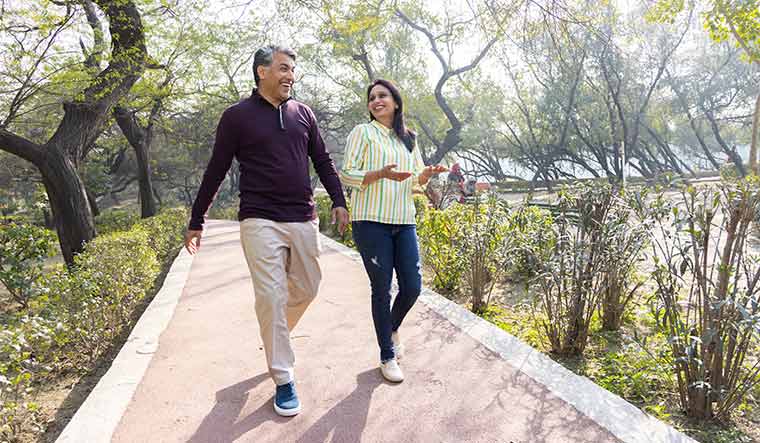 Do you need 10,000 steps a day to reap health benefits? Maybe not.
According to the largest analysis on the subject published in the European Journal of Preventive Cardiology, you can start to see health benefits with as few as 2,337 steps a day. But the more you walk, the greater the benefits.
According to the World Health Organization, physical inactivity is the fourth most frequent cause of death in the world, accounting for 3.2 million deaths a year. The researchers analysed data of 2,26,889 people from 17 studies around the world.
The average age of the study participants was 64 years, and 49 per cent were female. They were followed up for an average of seven years.
Walking at least 3,967 steps a day reduced the risk of dying from any cause, and 2,337 steps a day reduced the risk of dying from cardiovascular diseases, including heart attack and stroke. Every 1,000-step increment a day was associated with a 15 per cent reduced risk of all-cause mortality, while a 500-step increment was associated with a 7 per cent reduced risk of dying from cardiovascular diseases.
People younger than 60 years old saw greater reductions in risk of death: a 49 per cent reduced risk was seen in those who walked between 7,000 and 13,000 steps a day. People older than 60 years who walked between 6,000 and 10,000 steps a day reduced their risk of death by 42 per cent. The most steps per day analysed in the study was 20,000.
Did You Know?
People who follow a vegetarian diet have a 50 per cent higher risk of hip fracture compared to regular meat-eaters and pescatarians.
BMC Medicine
FDA approves first pill for postpartum depression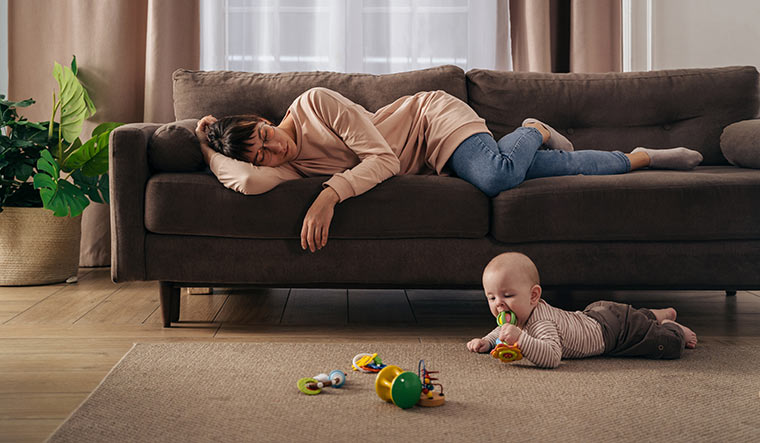 The US FDA has approved zuranolone (Zurzuvae), the first pill to treat postpartum depression (PPD).
The pill is taken once a day for 14 days, in the evening with a fatty meal. In clinical trials, patients saw significant improvements in as few as three days whereas, a standard antidepressant typically takes many weeks to start showing full effect.
"Postpartum depression is a serious and potentially life-threatening condition in which women experience sadness, guilt, worthlessness—even, in severe cases, thoughts of harming themselves or their child. And, because postpartum depression can disrupt the maternal-infant bond, it can also have consequences for the child's physical and emotional development," the FDA stated.
The only other available treatment for PPD is brexanolone which is given as an IV injection over a period of 60 hours, for approximately 2.5 days, in a healthcare setting.
Zuranolone was found effective for the treatment of PPD in two randomised, double-blind, placebo-controlled, multicentre studies. In the latest study published in The American Journal of Psychiatry, 196 patients were randomised to receive either 50 mg of zuranolone or placebo once daily in the evening for 14 days. Patients were monitored for at least four weeks after the 14-day treatment.
Patients who received the pill showed significant improvement in depressive symptoms at days 3, 15, 28, and 45 compared to those who received the placebo. The treatment effect was maintained four weeks after the last dose.
The most common adverse events were sleepiness, dizziness and sedation. No loss of consciousness, withdrawal symptoms, or increased suicidal ideation or behaviour were observed. Patients should not drive or operate heavy machinery for at least 12 hours after taking zuranolone.
Did You Know?
The risk of dying from dementia is 28 per cent lower among people who consume more than half a tablespoon of olive oil per day.
American Society for Nutrition
What is the most effective acne treatment?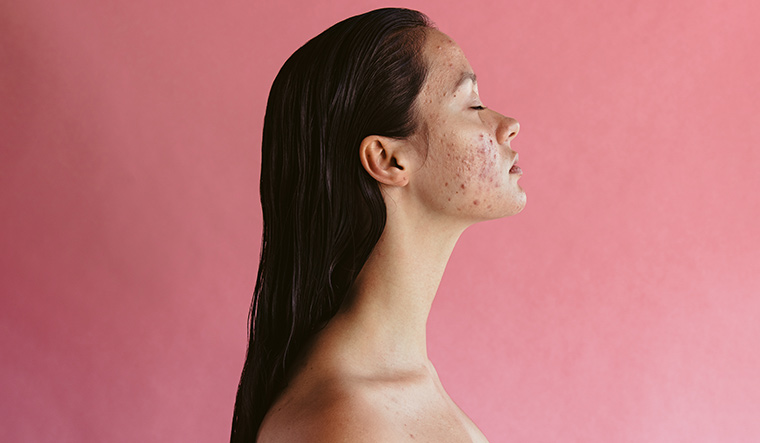 Acne is a common skin disorder affecting about 9.4 per cent of the global population. It can cause mental distress and negatively impact self-esteem.
What is the most effective treatment?
To find out, Taiwanese researchers reviewed 221 studies that included 65,601 patients with acne. The average age of the patients was 20 years, and the median duration of treatment was 12 weeks. The researchers compared the efficacy of 37 acne treatments and there was a clear winner.
The most effective treatment was oral isotretinoin. This was followed by a triple therapy containing a topical antibiotic, a topical retinoid and benzoyl peroxide and another triple therapy containing an oral antibiotic, a topical retinoid and benzoyl peroxide.
For single therapies, both oral/topical antibiotics and topical retinoids showed comparable effectiveness for inflammatory lesions, but antibiotics had only limited efficacy for non-inflammatory lesions and should be avoided due to the risk of bacterial resistance, the study suggested.
Not everyone can take isotretinoin due to its potential side effects, including risk for severe birth defects and concerns about depression, serious eye damage, and liver problems. It is not recommended for women who are pregnant, women who are trying to conceive, and women who are breast feeding.
Losing a parent is harder for boys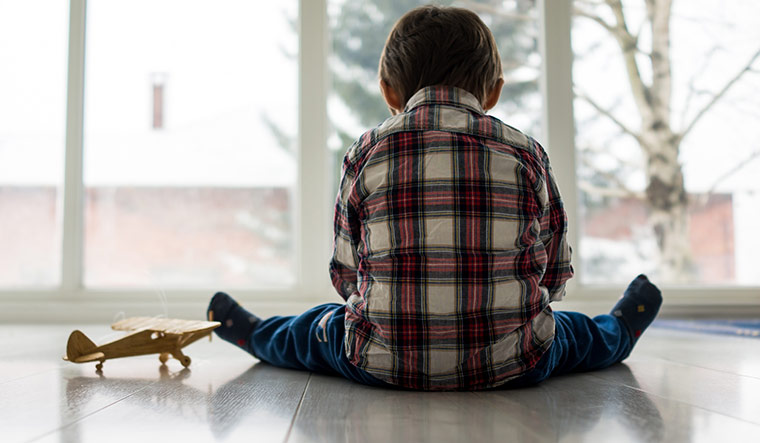 Losing a parent before age 21 is strongly linked to poor mental health and lower income and unemployment in adulthood for both sexes, but is more pronounced in boys, suggests a Finnish study published in the Journal of Epidemiology & Community Health.
To analyse the cumulative effects of parental death, the researchers used data for 9,62,350 Finns born between 1971 and 1986, who had reached at least the age of 30 by 2016. About15 per cent had lost a parent by age 31. About 12 per cent lost their father, while less than 5 per cent lost their mother.
Fathers were nearly three times more likely to die before their children turned 21 than mothers. About 65,797 people lost a parent before age 21 and they were more likely to be admitted to a hospital for mental health issues than those who lost a parent after age 30. Men were 70 per cent more likely to be admitted to a hospital compared to 52 per cent of women.
Substance use disorders and intentional self-harm were the most common reasons for hospital admission. Early maternal death was also associated with an 88 per cent increase in stress disorders. The use of medication for mental health disorders among those who lost a parent early was between 18 per cent and 33 per cent higher for both sexes.
Losing a parent early was also associated with fewer years in school, lower annual earnings, and more periods of unemployment at ages 26-30 for both sexes.
The effects on earnings and employment were generally larger for men. Among men, early death of a father was associated with an almost 16.5 per cent reduction in annual earnings and 6 per cent lower likelihood of regular employment. For women, these were 11 per cent and 4 per cent, respectively.
Did You Know?
Eating breakfast after 9am increases the risk of developing Type 2 diabetes by 59 per cent compared to eating breakfast before 8am.
International Journal of Epidemiology
Sugary drinks raise odds of liver disease, cancer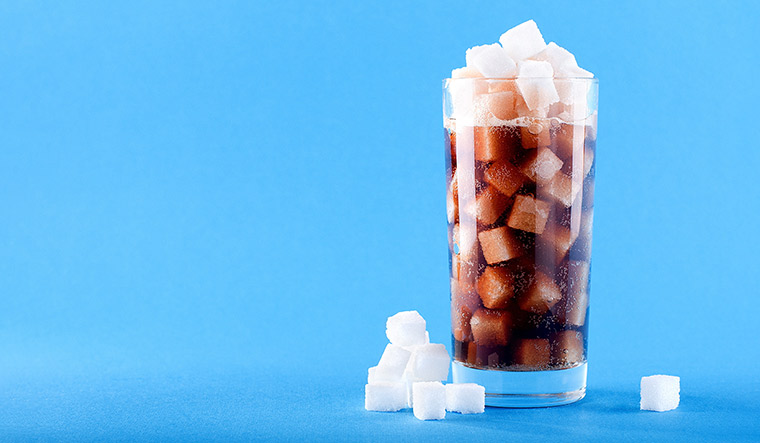 A study published in the Journal of the American Medical Association has found that women who drink one or more sodas or other sugar sweetened beverages daily have an increased risk of developing liver cancer and dying from chronic liver disease.
This observational study included 98,786 postmenopausal women, aged 50 to 79 years, who reported their daily intake of soft drinks and fruit drinks (excluding fruit juice) at the start of the study. Intake of artificially sweetened beverages was assessed at three years.
During a median follow-up of 20.9 years, 207 women developed liver cancer and 148 died from chronic liver disease, such as fibrosis, cirrhosis, chronic hepatitis, nonalcoholic fatty liver disease, or alcoholic liver diseases.
Only 6.8 per cent of the women consumed one or more sugar-sweetened beverages daily, but they had an 85 per cent higher risk of liver cancer and 68 per cent higher risk of death from chronic liver disease compared to those who had fewer than three servings per month. However, daily consumption of artificially sweetened beverages did not significantly increase the incidence of liver cancer or chronic liver disease mortality.
According to the US Center for Disease Control and Prevention, frequently drinking sugar-sweetened beverages is associated with weight gain, obesity, type 2 diabetes, heart disease, kidney diseases, non-alcoholic liver disease, tooth decay and cavities, and gout, a type of arthritis.