Steve Harmison is just barely recognisable these days. The 6'4" former fast-medium bowler is back in India, though this time with a bit more weight on and a commentary mic replacing the red ball in his hand. And, like most people in the English cricketing fraternity, he, too, is disturbed by the dismal campaign of the defending champions. THE WEEK caught up with him at the Star Sports studio for an interview on all things cricket, especially England's slide at the World Cup. Excerpts:
Q/ So, what went wrong with England?
A/ I don't even know. England have won one game in the first six; no one saw that coming. They have a group of world-class players who have unfortunately found a lack of confidence and form at the same time. [The squad has] eight players who played the previous World Cup final. But in 2019, the players were at the peak of their powers and the average age was probably 33 or 34. This tells you that they are getting older and things just haven't happened for England.
Q/ Surely they would have made plans on how to defend the title?
A/ Oh yes, plans would have been well thought out. I think that is well drilled into the group. They have the experience to understand what it takes to play in big tournaments. But, for whatever reason, nobody can put a finger on what has happened. The top order hasn't fired, the bowlers haven't been consistent enough, which is a surprise. It is one of those unfortunate periods when everything seems to have gone wrong at the same time.
Q/ Couldn't they have arrested the slide?
A/ Unfortunately, with the way England's schedule is, they play a lot of cricket. So, you have to be careful about prioritising one format over the other. During Covid, they played the most away and at home, they kept cricket going. But that is no excuse. They haven't performed.
Q/ There is this sense on the outside that England and its players don't want to play the 50-over format.
A/ No, I don't think they don't want to play ODIs. I just think that since Ben Stokes and Brendon McCullum took over, Test cricket has been prioritised. They had the Ashes. [Before that,] ODIs and T20Is were prioritised and England were champions in both. I think it is virtually impossible for all three England teams to be firing at the same time because of the amount of cricket England play.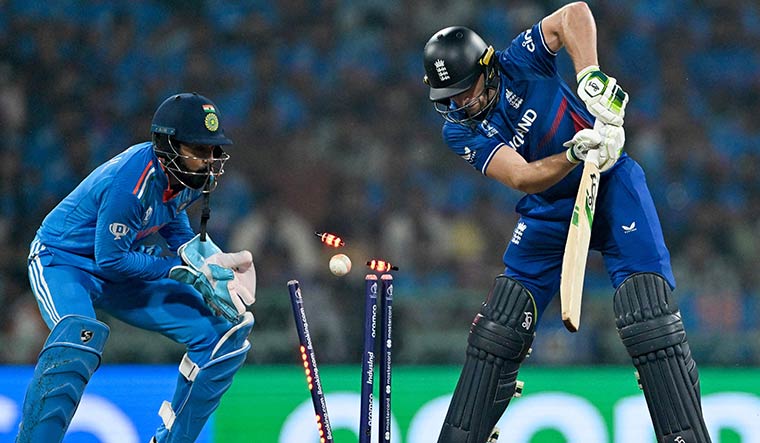 Q/ But they haven't played enough ODI cricket.
A/ I don't buy that as an excuse for not performing in this tournament. The Indian [top] players haven't played a lot of ODI cricket in the past two-three years, but there is nothing wrong with their white-ball cricket.
Q/ With so much cricket in England, surely there are suitable replacements for top players?
A/ England have got a big enough pool of talent, but the hardest part is, they have eight of the players who won the 2019 World Cup, so it is difficult to drop them for big events when they are still your better batters.
Q/ As for the art of bowling in Indian conditions, only experience can help you, right?
A/ Yeah, but you look at Chris Woakes, Mark Wood, Adil Rashid and Moeen Ali, who have all played in the IPL. England have played a lot of cricket in India and they were here not long ago for a Test series. They have experience bowling on these surfaces, but for some reason they haven't been consistent enough to put pressure in the powerplays and middle overs. They haven't been able to get wickets.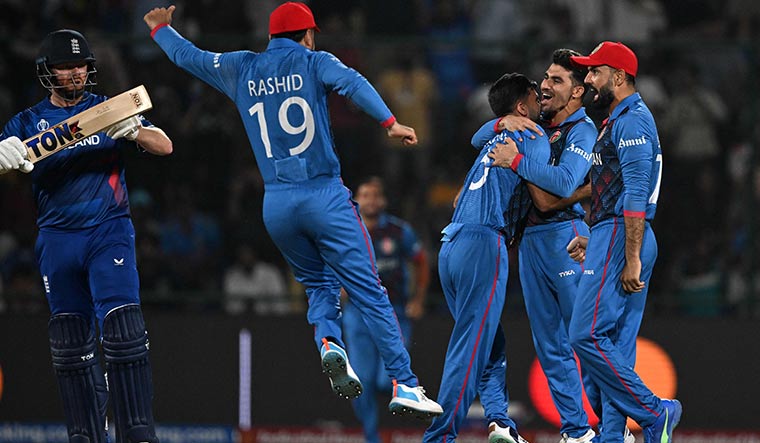 Q/ Are there issues to correct or do these things just happen?
A/ I think a little bit of these things happen. I think not for want of trying. Jos Buttler, if you see him after the matches and his body language, he seems to be at a loss with what is happening with England. It is not just about one or two players; the collective unit hasn't performed.
Q/ Where does the coach come in then? Do you think the blame lies at his door?
A/ Yeah, it's difficult for the coach (Matthew Mott) because, with the amount of success England have had in white-ball cricket, you are apprehensive about changing quite a few things as a new coach. Why change something that is not broken? Unfortunately, what is broken is broken all in one go in a short time. In a World Cup. That's the surprising thing.
Q/ The top three batters are not getting the starts they had in the last World Cup.
A/ They haven't. They were 45-0 against [Sri Lanka] but then a soft dismissal, [Dawid Malan was] caught behind, and then a run out led to a loss of confidence and, all of a sudden, they were in trouble. In the game against India, they were bowled out. [Jasprit] Bumrah and [Mohammed] Shami bowled England out. [The English batters played] poor shots, and [there was] pressure of the occasion. From a confidence point of view, England were not in the best place. I give a huge amount of credit to Shami and Bumrah for that.
Q/ What do you want England to address and see in the remaining matches?
A/ Get a bit of pride back. Look at qualifying for the 2025 Champions Trophy and bring some level of consistency in the first 10 overs from the bowling point of view. [Then again] if you aren't getting runs on board, bowling is irrelevant.
Q/ How do you see the last four shaping up in this World Cup?
A/ I think South Africa and India are through. New Zealand started off very well, [but they are] missing Kane [Williamson] a little bit. A couple of injuries, bowling wise, also hampered them a bit. As the tournament goes on, and with the way they play spin, they might just come unstuck in one of the games towards the end. Pakistan might be able to capitalise on that. As things stand, it's India, South Africa, New Zealand and Australia. But I still won't rule Pakistan out. They might have an outside chance.
Q/ Why not Afghanistan? You cannot call them minnows anymore.
A/ The way they play their cricket, they can easily go and lose against the Netherlands. In the previous two games, Afghanistan played fearlessly; they had nothing to lose. The hardest part to qualify [for the knockouts] is the very last part, and that for me is where Afghanistan might [stumble]. I think the game against the Netherlands will be tough for them.
Q/ Are you excited about these newer teams becoming more mainstream?
A/ Yes. Cricket around the world is what we want. The hard part for the ICC (International Cricket Council) is to find a way for international teams to work with franchise cricket. There has to be place for both as there are financial rewards on both sides. They have got to find a way to make sure that the likes of the Netherlands and Afghanistan have enough cricket to challenge in big tournaments.