When bubble artiste Anastasia Bykova fled Luhansk in Ukraine's war-torn Donbas region, the only thing that kept her going was her hope for survival. After struggling to make ends meet by hosting private events, she eventually joined the Pune-based Rambo Circus, which, too, has been fighting its own battle for survival. Bykova (name changed on request) moved to Goa as a refugee in 2017 along with her husband and three children, the youngest of whom is autistic. Luhansk was occupied by pro-Russian rebels even before Russian President Vladimir Putin's 'special military operation' that started in 2022.
Rambo Circus, which went online during the lockdown, is leading the reinvention of the industry by trading circus rings for premium shows in AC halls, complemented by sound and light effects that appeal to Gen Z. Embracing her new life as Rambo's Princess Elsa who woos kids to the stage as they try to catch bubbles of different sizes and shapes, Bykova says, "It is a different vibe to be on a big stage with professionals. The stage allows more interaction with the audience compared with the ring."
The title of its pandemic-era virtual show (Life is a Circus) reflects the life of Rambo Circus owner Sujit Dilip, 48. Like a juggler, he keeps switching between shows in tents and theatres to keep the business going post-Covid. And like a rolla-bolla artiste balances a wobbling board atop a cylinder, he balances between keeping the art relevant in the digital era and retaining its nostalgic sheen. "Being in this business is like a death-defying trapeze act. We are struggling to keep the dying art alive," he explains.
The Indian circus industry, which once had over 200 troupes, now has less than 20. It has been doing a high-wire act for the past 25 years without the safety net of government support to fall back on. The first blow came when tigers, panthers, bears and monkeys were banned in 1998, a move upheld by the Supreme Court in 2001. Then it was struck by the 2011 ban on child performers. In 2013, elephants, too, were banned.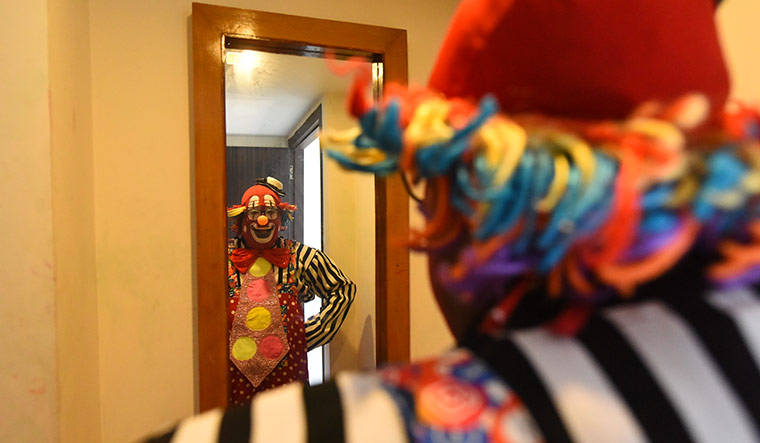 Later, when circuses imported Central Asian and African talent to bring the crowd back, they were hit by the double whammy of demonetisation in 2016 and the introduction of GST in 2017. The Covid lockdown of 2020 was the unkindest cut of all.
However, Rambo Circus, which braved a flood in Aurangabad in 2019, might be one of the few circuses that eluded the pandemic's deadly blow as Sujit took his show online. Rambo head clown Biju Pushkaran recalls, "It was difficult to perform for the camera without claps and laughs from a live audience. But we rehearsed for a day with a choreographer's help and completed the shooting in two days."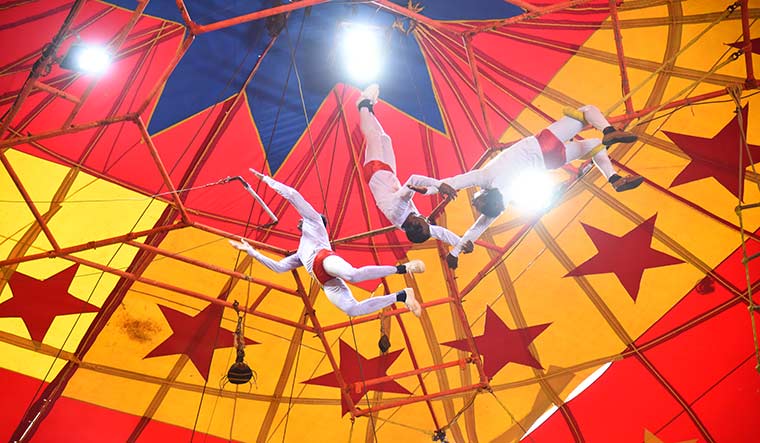 Sujit says he sold 55,000 online tickets, each priced at Rs199, in late 2020. But he admits Covid-19 was not a cakewalk, but rather a tightrope walk as many artistes were battling depression. "We arranged Zumba sessions to keep their morale high and fitness intact," he adds.
Recalling how he contemplated suicide during the pandemic, Pushkaran, 54, says, "When the first lockdown came, we had no shows. When I sought help, my relatives said they did not have a 'money tree'. Sujit and the other staff stopped me from ending my life and they gave me hope. It made me realise that Rambo Circus is my real family."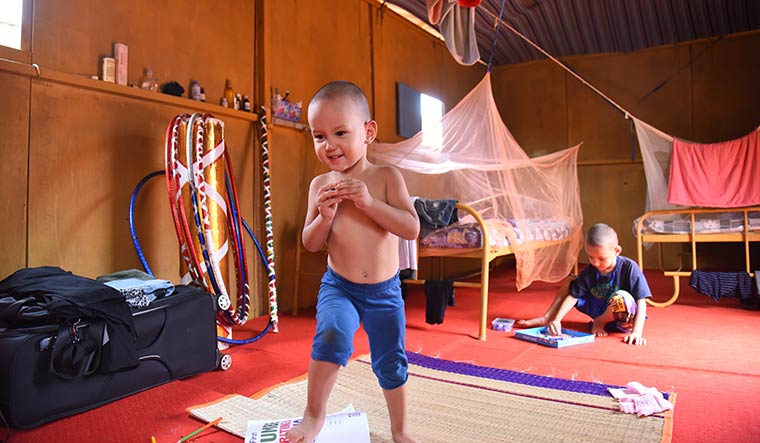 Sujit says Covid-19 made Rambo Circus improvise and push its limits. "There was a time when some artistes did not even have a bank account, but now with indoor shows, I am able to pay them well and all of them are filing IT returns," he says.
Sujit recalls that when his late father, Dilip, founded Rambo Circus in 1991, he wanted the show to focus on children. "There are troupes that allow discotheque-like dancing. It is a circus, not a dance bar. Kids look up to us," he says.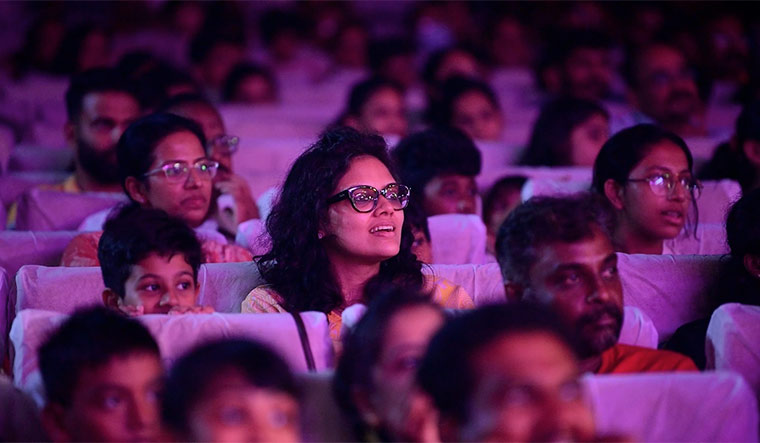 Rambo Circus has found many a fan in Indian celebrities. Sujit recalls how actor Ranbir Kapoor used to call his father 'Gold Spot uncle'. When Rambo Circus camped in Juhu, Neetu Singh would drop a young Ranbir there and Dilip would buy him Gold Spot. "Decades later, when we met, I asked Ranbir if he remembers 'Gold Spot uncle'. He said he does and that's when I told him it was my dad," says Sujit.
The Kapoor family connection does not end there for Rambo Circus. While Raj Kapoor's Mera Naam Joker (1970) was shot in Gemini Circus and Shashi Kapoor's Insaaniyat (1974) in Great Bombay Circus, Rambo Circus has something better to boast of. In 2009, when Shashi Kapoor and his daughter Sanjana came to watch the circus, Sujit floated the idea of taking his art to the iconic Prithvi Theatre. When the show happened there in 2012, Rambo Circus became the first Indian troupe to go indoors, and it was a sellout.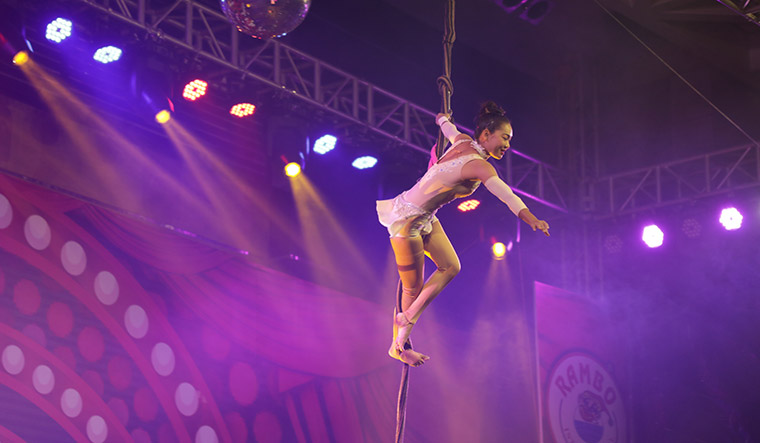 However, it has not given up the big top altogether. Rambo Circus's ring shows run in a city for 45 days while indoor gigs last for just four to 10 days due to higher rent. "The tent is our base camp. When indoor shows are over, the artistes return and train for the next gig," says Sujit, whose air-conditioned Italian tent is water- and fire-resistant.
Explaining the cons of going indoors, Sujit says safety norms do not allow fire acts while height constraints make trapeze shows impossible. But Pushkaran says the stage is better for artistes as they can focus on one direction, unlike the ring.
The Kolkata-based Ajanta Circus, which pitches its tents in Bengal, Bihar, Jharkhand and Odisha, is also considering auditorium shows. "No need to worry about storms or cyclones if we go indoors," says Rahul Haque of Ajanta.
However, not everyone wants to take the circus away from the big top. Jayaprakashan P.V., manager of the 103-year-old Great Bombay Circus, says, "Indoor shows can't accommodate all acts. Real circus can only be done in a ring." When asked about reinventing the art, he seemed pessimistic, "Circus is a dying art. Nobody new is willing to join now and the governments are turning a blind eye," he says.
Ajay Shankar, co-owner of Gemini Circus and its sister troupe, Jumbo, says, "A stage show is not a circus, it is more like an event management programme. People who come to the ring belong to the middle and lower middle classes. Only the rich can afford indoor shows."
Great Bombay Circus, which was featured in Don (1978), Phir Hera Pheri (2006) and Krrish (2006), still has a few macaws, cockatoos and dogs, and is under the scrutiny of animal rights NGOs. While Jumbo Circus and Gemini Circus have a menagerie of life-sized animal statues that act as a selfie point to make up for the absence of wildlife, Ajanta Circus believes the circus of the future will be a different beast, and is exploring the use of life-like hologram animals using 3D projectors. "We want to combine the old and the new. Live shows will never end, they will continue to exist," Haque says.
When asked about his life post-pandemic, Rambo's Pushkaran spontaneously switches from Hindi to his mother tongue Malayalam and says, "Adipoli" (superb). The clown, whose life was portrayed by Ashish Vidyarthi in the short film, Painted (2019), left Kerala decades ago fearing his abusive father. "Back then, I travelled ticketless to Bombay on train. Now I can afford to fly business class," says Pushkaran, "Covid-19 taught me to live for myself. It showed me who is real and who is fake."
As he wrapped up the conversation and closed his makeup kit, his face, painted red and white, gleamed with a radiant smile. Only this time, it did not feel like an act for the audience. It was a smile from his heart. The show will go on!