American theatre director Lee Strasberg once famously said that acting is not something that you do. Instead, it is something that occurs. "If you are going to start with logic, you might as well give up," he said. At some point in her life, Tillotama Shome discovered this to be true. Shome, 44, part of that rare breed of contemporary method actors in India, does not act as much as she lives. In her latest projects―The Night Manager 2 and Lust Stories 2―both of which released on June 30, she inhabits her characters to a degree where it is impossible to tell where she ends and they begin.
Along the way, she has learnt a few lessons: that one cannot fake emotions, and to make the audiences feel what you are feeling is an art that comes straight from the soul. Lately, she has learnt one more truth―that what the actor intends might not be what finally results onscreen. She learnt this inside the editing room, where "actors are usually barred from entering". She recalls witnessing an exchange between her character and another on the editing table. "The way the scene was edited felt like there was a sense of fragility to my character [which I had not intended]," she says. "It came with the way it was juxtaposed on the editing table with the other person's performance." Shome says this was a real revelation.
We are at a Mumbai studio and Shome―with her petite frame accentuated in a midi dress―looks as charming as ever. Her ebullient demeanour instantly puts everyone at ease. As the interview progresses, one tries to see in Shome the multitude of characters she has portrayed onscreen. In Lust Stories 2, she plays Ishita, an affluent and single working woman who is disgusted at discovering that her maid and the maid's husband were having sex in her bedroom. And then, Shome seamlessly navigates the high sea of emotions as she moves from deep rage to a voyeuristic curiosity. In The Night Manager 2, through her role as the spy Lipika Saikia Rao, we get to see RAW agents as real and relatable. Every woman sees some aspect of herself in Rao, who struggles with work and pregnancy and remains fiercely committed to espionage. Shome invests the 'plain looking' Rao with such an infectious energy that she perfumes your senses, long after the series ends.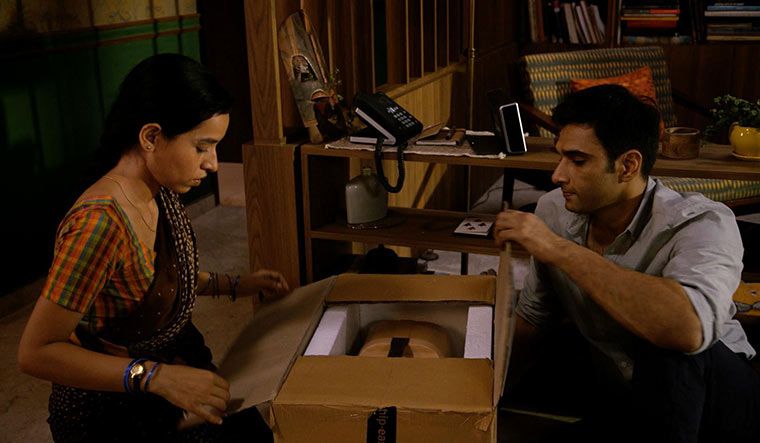 Since her father was with the Indian Air Force, Shome grew up in different parts of the country, and studied theatre at the New York University. She started out late in films and pursued independent cinema for over two decades, since her debut in Mira Nair's Monsoon Wedding (2001). She achieved international acclaim with Qissa (2013) followed by Raahgir―The Wayfarers (2019). She has got more recognition at international film festivals than back home, in a way because the country woke up to her immense talent only in the last four years or so. "In the last few years, I had more work than in my 20s and 30s. The waiting period taught me to be my own best friend, [and to wait] with resilience and patience," she once said in an interview.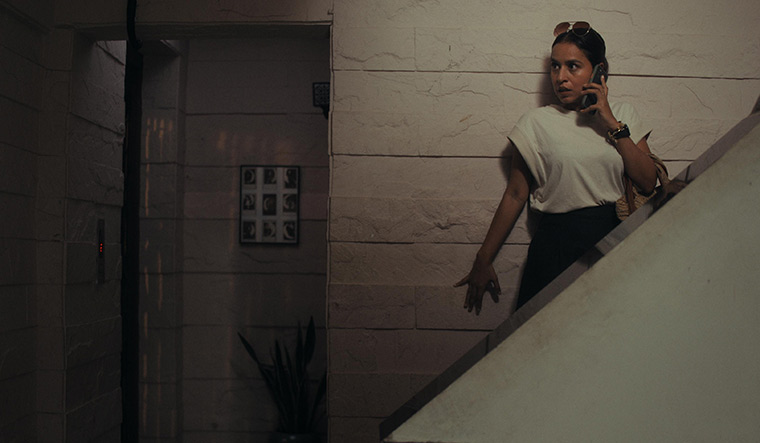 Through an assorted filmography―where she has essayed a coolly restrained maid (Sir), a ruthless antagonist (Delhi Crime season 2), a polished immigration consultant (Angrezi Medium) and a dedicated mother (A Death in the Gunj)― Shome feels she has just arrived where she has always wanted to be. But the most important question one wants to ask her is, 'How does an actor of her calibre prepare?' "I feel whenever I am asked this question, I am lying," she says. "Because I don't think we can articulate that. When I see a film, I do not see what I thought I did, and definitely not when I was doing it. Then who did it? I stumble a lot even while learning lines, because I struggle with Hindi, and with memorising in general. If [the project] is in a language that I don't know, then it just makes things that much harder. But otherwise, the preparation really is about how you dance with the dWirector."
One of the most liberating things she did in her career was to free herself from concern about her looks, something Bollywood considers paramount. And so, she never did feel inadequate. And while her peers worked on their body and voice, she knew that her priority as an actor was to work on her mind. Improvisations in Hindi happened very rarely, as it is a language she is not very comfortable with. Yet, in Konkona Sen Sharma's segment of Lust Stories 2―The Mirror―she recalls cracking a joke in Hindi, where she played on the words 'Ajoor ke khajoor'. "I think it was the pinnacle of my artistic creativity," she says with a laugh. "I can never do better than that." Sharma, who also directed Shome in A Death in the Gunj, is all praises for her. "I can say that the performance she gives is invariably nothing like what you have ever seen before," she says. "Every performance is so unique. I have observed her closely, and I know she will deliver exactly what I want."
Shome has honed her skills through diverse projects, from theatre to short films to international shows. Never mind stardom, she prefers to describe herself as a character actor who plays "meaningful and hard-hitting" roles. Onscreen, she is by turns, extroverted and withdrawn, articulate and moody, firm and engaging. She has perfected the ultimate trick that every actor longs to master: she disappears.