Almost two and a half decades ago, Manoj Bajpayee decided that he "wouldn't ever settle as an actor". The year was 1998; Satya was released to rave reviews and unprecedented box-office success, and Bajpayee had become an overnight sensation.
At the time, the Khans were ruling the industry and Ajay Devgn and Akshay Kumar were making their mark. There was definitely no place for an outsider, not for an average Joe, anyway. And Bajpayee was a National School of Drama reject, a theatre veteran from Bihar with dreams of making it as an actor. Nobody had imagined that Bhiku Mhatre, Bajpayee's character from Satya, would become so popular and even win a national award. However, it brought him a flood of negative characters. But he was against being typecast as a "villain". The son of a farmer, who was staying in a rented flat in Mumbai, was bold enough to reject multiple offers, and the big money that came with it.
Then on, Bajpayee had made a mental note of the kind of roles he would say yes to: "Those which bring out both the positive and the negative sides of human character." The goal was to highlight the shades of grey that is present in each one of us, from the gentlest civilian to the hardened criminal. Bajpayee followed the brief decade after decade, immortalising each character with his nuanced and expressive portrayal. From Raghavan in Aks (2001), who had a twisted philosophical reasoning of life even when he was the embodiment of evil, to the heinous politician Veerendra Pratap in Raajneeti (2010), Bajpayee made the audience fall in love with his characters for their style and idiosyncrasies. Along came a few roles with an underlying social message such as Hansal Mehta's Aligarh, a hard-hitting film on gay rights. Credited with three national awards―Satya (1998), Pinjar (2003) and Bhonsle (2018)―and more than 60 critically acclaimed films, Bajpayee has aced the art of selecting films and never doing a role for the "heck of it".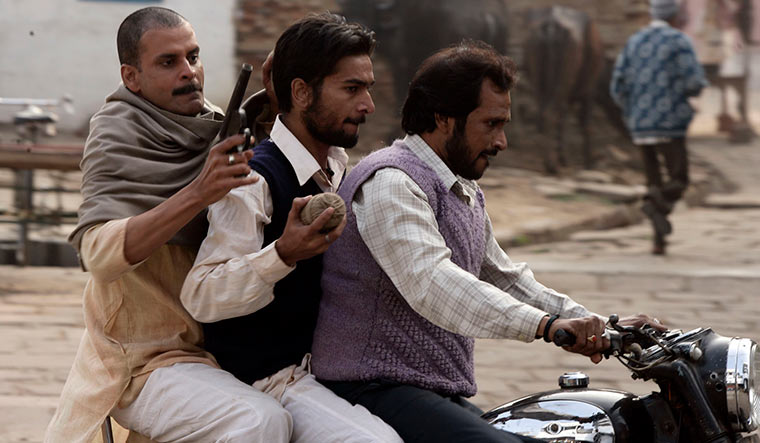 This streak of "adding chutzpah and layers to human characters" has given him the freedom to experiment with diverse characters, from the infamous Sardar Khan of the Gangs of Wasseypur to the overworked but driven Srikant Tiwari from The Family Man, which was a huge OTT hit. "I must tell you I feel so lucky. I stay true to my craft, script, scene and the demands of the character," says Bajpayee, in an interview with THE WEEK over Zoom.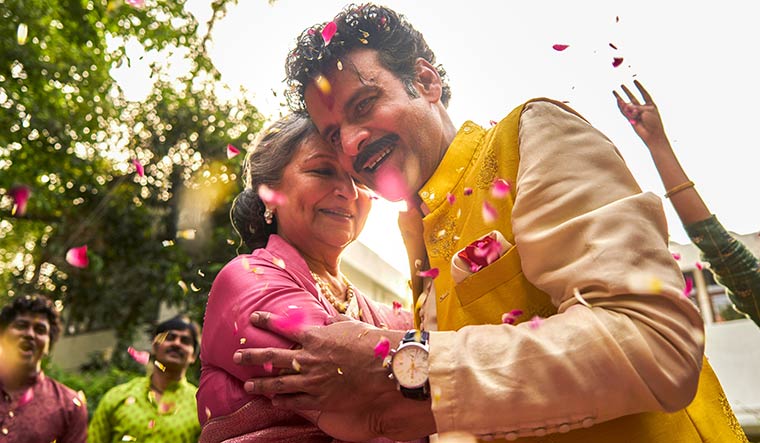 It is not easy to interview Manoj Bajpayee. He usually keeps away from filmy gatherings and promotions. It is perhaps easier to spot him buying vegetables on the roadside or walking his daughter, Ava, to her classes. This time, though, it is different. He has been asked to "commit a full month" for the promotions of his upcoming film, Sirf Ek Bandaa Kaafi Hai, which was recently released on ZEE5. The film is based on lawyer P.C. Solanki's fight against godman Asaram Bapu, who was convicted for raping a minor. Directed by Apoorv Singh Karki, the film received a standing ovation at the New York Indian Film Festival. Karki says it is one of Bajpayee's finest performances. "The way he has portrayed an ordinary man's extraordinary fight will be remembered for a long time," he says.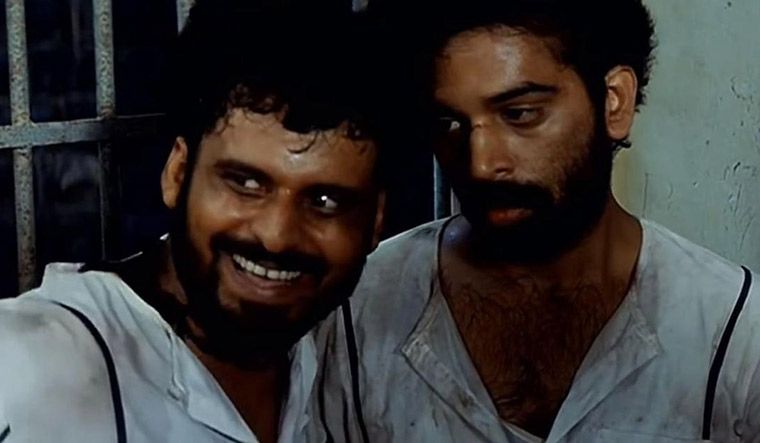 Bajpayee says he does not let himself come into his roles. "For that, an actor has to make sure that he is not obsessed about himself. Since we actors are very much aware of how we look, how we walk and how we eat, it borders on vanity completely.... So I surrender to the demands of my character completely. I keep reading the script multiple times no matter where I am."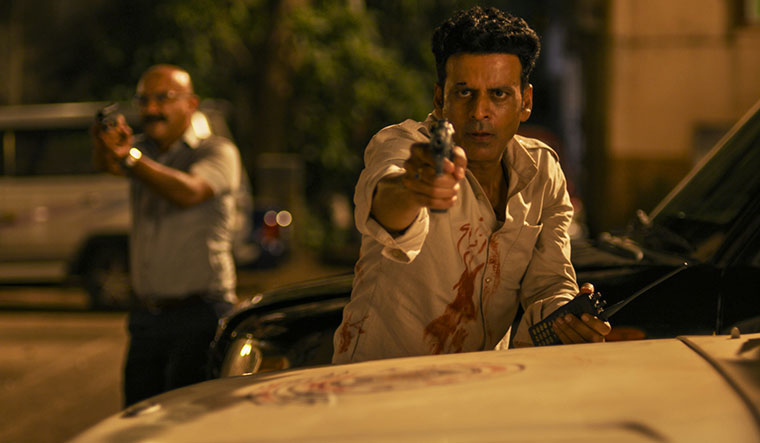 Bajpayee has mostly been involved with independent films which usually do not have huge budgets for promotions and are totally dependent on the power of social media. His choices have been very offbeat, each with an in-depth characterisation. "I have always wanted to be a part of the 'middle of the road' cinema or the independent genre. Not that I am against commercial cinema, but, in that realm, I want films that have very solid stories. What happens is that in India, cinema is mainly dominated by the mainstream and the stars. And these are welcomed by producers, exhibitors and distributors. In that crowd, if I am getting to do my own thing in my own small way and if they do well, then I am happy. But in India if your films are not huge box-office successes and if you are not leading the pack, you don't get the credit. So I did not have too many films to choose from," he said. But OTT changed everything. It took him to a space where he always wanted to be. Srikant Tiwari entered households and gave him a new-found audience in younger kids. "I have been in the industry for three decades, but what is so mesmerising and overwhelming for me is that now my fans are also children―they are 12, 13 or 16. At my daughter's boarding school, students aged 11 or 12 approach me with 50 pages for autographs for the entire class. My daughter gets miffed and embarrassed, but I am thankful for this new-found fan base."
Bajpayee's video is switched off during the interview. "I am looking quite shabby," he says in his typical self-deprecating humour. He seems the perfect antidote to the extravagant Bollywood culture where everyone wishes to be seen, heard, liked and followed. Bajpayee remains the quintessential "family man" who enjoys doing the dishes at home and visiting his village at least twice a year. He is too lazy to wear branded stuff and hates doling out life lessons. He is, however, introspective and is constantly on the hunt for an answer to the bigger questions of life and death.
This year has been especially great for him with two back-to-back releases―Gulmohar, a family drama alongside Sharmila Tagore on Disney+ Hotstar and now the courtroom drama on ZEE5. The third season of The Family Man is being filmed for an year-end release.
Bajpayee has now reached a space where the bigwigs of Bollywood like Neeraj Pandey and Anurag Kashyap are keen to work with him. "With age comes a certain fearlessness to essay any role," he says. "I am feeling so blessed. I am a better actor now."