Chef Kunal Kapur remembers his younger self gorging on the chocolate fudge and ice-creams of Connaught Place and picnicking on the sprawling lawns of India Gate. He wanted to plate those memories in his new restaurant, Pincode, located in Delhi's Civil Lines―one of the oldest residential areas of the city developed by the British, for their civilian officers. The dishes are old Delhi favourites with a twist. The unique combination of dhokla dipped in dahi works magic in your mouth. The golgappa tokri with grapes and yogurt reminds you of the sweet tanginess of street golgappa chaats. The pressure cooker chicken gives out a whistle when opened and fills the room with the aroma of blended spices.
"When you are from the city, you understand people's tastes and can build your menu around that," says the restaurateur, who is known for hosting and judging MasterChef India and the semi-final of MasterChef America alongside Chef Gordon Ramsey. He once cooked satvik food for PM Narendra Modi and former German chancellor Angela Merkel in Bengaluru. He has hosted several popular food and travel shows like The Royal Palate and Curries of India.
If you go to Pincode, do try Kapur's unique take on chaats, whether it is dhokla chaat or sweet curd and wasabi peas chaat. "People everywhere in India enjoy chaats and associate them with street food, but lately a lot of restaurants have been experimenting with their different forms, so we thought we would give it a try," he says.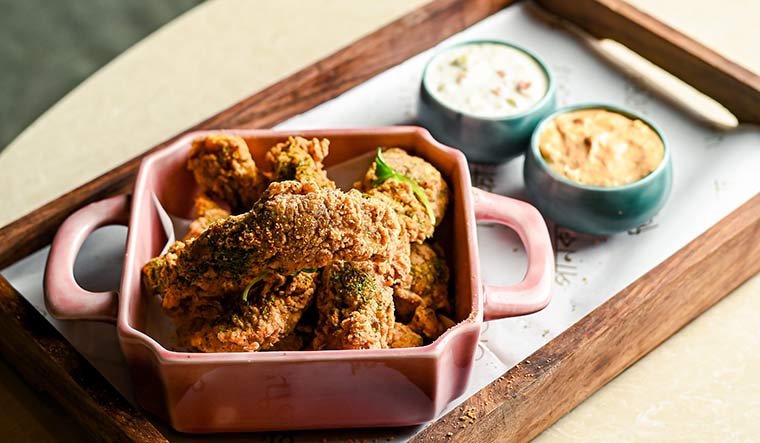 But it is not just the Delhi belly that he wants to fill. He has woven into the menu culinary specialties from different parts of India. So his butter garlic cream mutton cutlet has been prepared in a typical south Indian style. The Kerala fried chicken and gunpowder dust and the Punjabi kunna meat, bhuna masala and yogurt kebab add variety to the menu. Kapur's recommendations include the pressure cooker chicken curry, malai prawns, lamb seekh tawa masala and the old Delhi style bread pudding.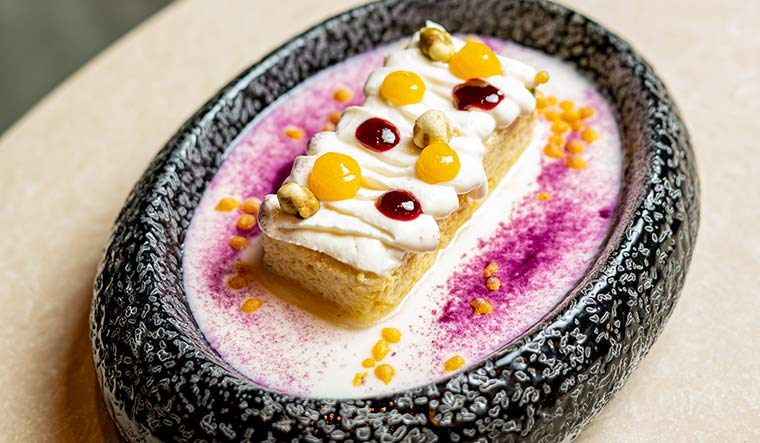 Even while he wants to "evoke the sights, sounds and aromas of your childhood", Pincode's design aesthetic is a combination of the old and the new. The walls are adorned with historical pictures of Old Delhi. The printed and distressed floor tiles lend texture and depth to the space. The ceramic utensil wall installation adds an element of artistry.
Kapur opened the first Pincode in Dubai, which is running successfully. The menu there has been customised according to the availability of local produce and ingredients. So, for example, it is heavy on sea food, which is not the case in Delhi. "Nobody wants to eat prawns in the Delhi summer, so we are customising each Pincode according to its geographical location and climate," he says. Hence the name 'Pincode'. He soon plans to open another one in Delhi's Saket. "We absolutely plan to cement our presence in the Delhi market first, and then gradually expand to other cities," he says.
Initially, Kapur had planned to open the restaurant before the pandemic, but he does not regret not being able to do so. "People's palates have not changed, but they are more accepting of new cuisines and tastes now," he says. "The revenge eating phase that we saw after the pandemic, where people were eating out aggressively, is over."