When New Zealand prime minister Jacinda Ardern and Scottish first minister Nicola Sturgeon stepped down, it turned the spotlight on the pressures that women leaders face. In India, too, the discussion was carried forward by politicians like the BJP's Kushboo Sundar, who was recently appointed to the National Commission for Women. At the sixth edition of We The Women―an event organised by award-winning journalist Barkha Dutt on March 4 in Jaipur―Sundar, a former actor, pointed out that men always find outspoken, bold, strong and beautiful women intimidating, and thus try to subjugate them in various ways.
"Men think beauty and brains don't go hand-in-hand, especially in politics," she said, recounting an incident when two former ministers started changing their lungis in a room in which she was the only woman. "I had to tell them, 'Excuse me. There is a woman in the room'," she said. "The response was that I had to get used to this if I was to be in politics." The event, of which THE WEEK was a sponsor, featured women from different walks of life, from actors like Vidya Balan and Janhvi Kapoor to royals like Gauravi Kumari, princess of Jaipur. There were community leaders, business icons and Army officers elaborating on what it means to be a woman in their respective fields.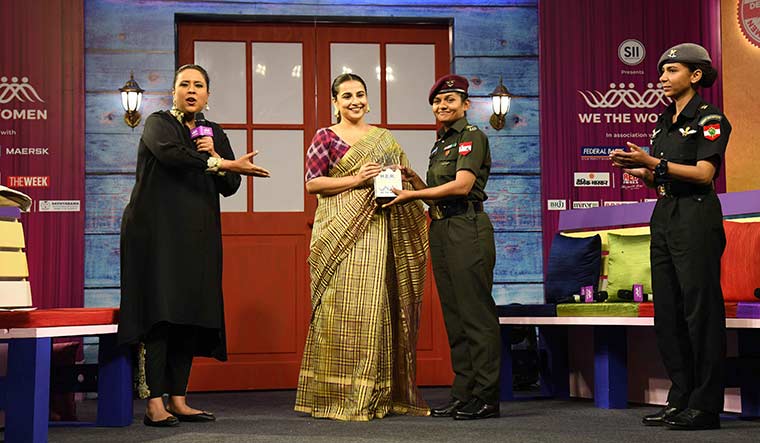 Former US Secretary of State Hillary Clinton joined the gathering virtually. "Women in the public arena have historically been subjected to criticism and second-guessing," she said. "However, social media has made it worse. The misogyny, sexism and the vicious personal attacks on social media have taken it to another level. So, you have to grow a thick skin. You have to accept that it is going to happen, and you can't be overwhelmed by it. However, if your critics say something which is true, you can still learn from it."
It is not easy for women breaking into other male-dominated spheres either. Seema Rao―known as the "wonder woman of India"as she is the only woman commando trainer of the country―has trained male commandos from the Army, Navy, Air Force, special forces and parachute regiments for 25 years. At 18, Rao feared height, water and confrontations. However, she wanted to be physically strong and hence learned martial arts. She used to walk every morning. Once, while she was practising, three ragpickers made a vulgar comment. She ignored them and focused on her training. Afterwards, she faced the same men while returning home.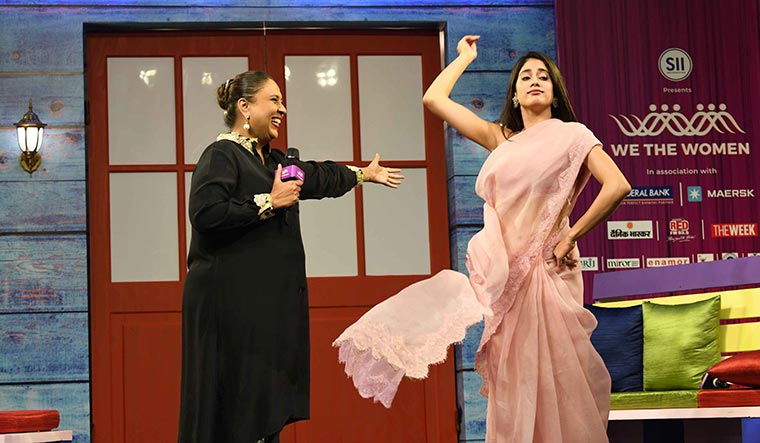 "I started walking quickly," she recounted. "One of them suddenly blocked my way with a grin which said, 'You are just a girl, what can you do?' My fear gave way to anger, and I slapped him. He reeled back and then came rushing at me. I kneed him on the head. Another man brandished a knife and I ducked. That day, I understood that you either conquer your fear or your fear conquers you."
For celebrities like Balan, the challenge lies in asserting her rights. "Earlier on the set, I used to be the one who would adjust for everything," she said. "If my co-star had to leave early, I would be okay with doing my close-ups last, settling for the smaller room or the van which was parked the farthest from the shoot. These are little things, but they are reflective of something. I needed to be liked and I needed to please everyone. I needed to overcompensate because I was successful."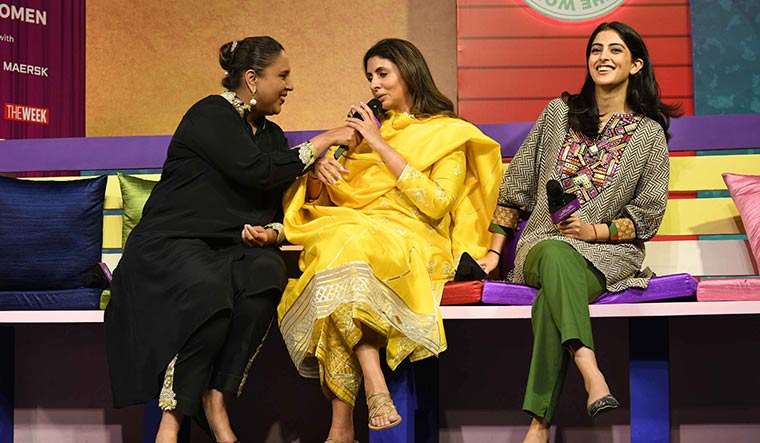 Speaking of a woman's success, she stressed, "When we downplay ourselves, no matter how successful we are, [it is because] we don't want to threaten the status quo, because that is what we have grown up with. It is tough to be successful, but it is much tougher to receive the success, to own it and live it."
Kapoor, Sridevi's daughter, spoke about life after her mother. It has not been easy, as she did not get the validation from the audience that she earlier got from her mother. "People think of new things every day, and they must be applauded for their creativity," she said. "Today, I am immune to criticism. I don't let it get to me, but I remember reading something very hurtful once: 'Thank God your mom passed before seeing you do such work'."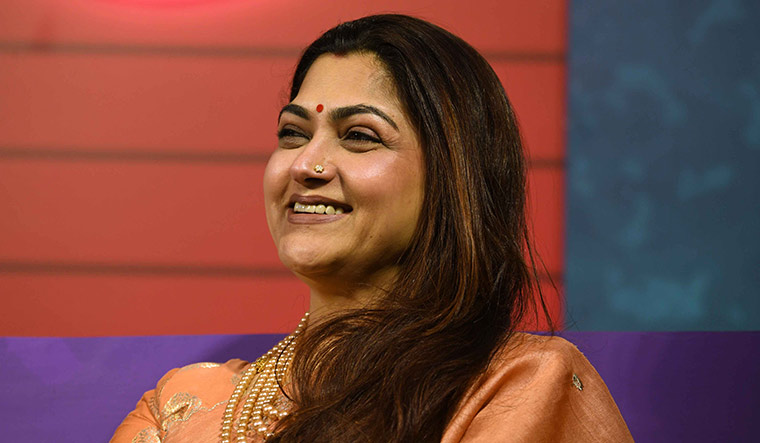 For Shweta Bachchan-Nanda, the daughter of actors Jaya and Amitabh Bachchan, the struggle was to be accepted, as she was not an actor herself. "When you belong to such a space, someone may write something nasty, which does not mean anything to a hundred readers who are going to press the 'like'button, but it is hurtful to someone's daughter, sister, wife or mother," she said. "So, I come from that sort of prejudice. I always tell my kids that I have a very thin skin and don't want to read all these comments. So I never read them."
Her daughter, Navya Naveli Nanda, too, opened up about being trolled. "Sometimes, it is good to have criticism, and to reflect on that," she said. "Someone tweeted that I was not qualified to do what I was doing, because I was too young. At 25, I don't know about the state of women and about health care or any other issue. I never really addressed it because I am focused more on my work."For Nanda, age does not matter, since the majority of Indians are youngsters like her. "If the youth don't talk about the issues that are affecting and concerning everyone, who will build the country?" she asked.
The pressure is not easier on royals, either. Radhikaraje Gaekwad, the maharani of Baroda, is often asked when she is going to have a boy who can continue the family's legacy. "My husband and I feel that it is time to bring change, and if I am consciously working for communities that are not having a voice, I am willing to do that for my own daughters, too," she said. "I feel that if I am able to be a positive role model or leader for the city, the transition to my daughters will be more easily accepted."
Kumari, 22, also had a similar experience to share. "There are stereotypes about being royal, about how and what we are doing, and what we are not doing," she said. "Earlier, we had a purdah system where women were not allowed to step out and perform duties, and the same exists even today. Some people still think you are not supposed to perform a ritual, or attend a certain event or watch men do this or that. We need to break these stereotypes while also respecting the traditions."