There is a palpable sense of disquiet and unease in the upper echelons of the Defence Research and Development Organisation (DRDO). On May 3, the Maharashtra Anti-Terror Squad arrested top DRDO scientist Pradeep Kurulkar on charges of leaking sensitive information to a Pakistani intelligence operative. Kurulkar's arrest has come as a jolt to the 5,000-odd DRDO scientists familiar with the deep secrets of the Indian military's capabilities, weapons and equipment systems.
When he was arrested, Kurulkar, 59, was a top scientist holding a diplomatic passport. He was allegedly honey-trapped by a woman whom he had befriended on social media in September last year. Even as security agencies press on with the investigation, there are concerns about how deep the security breach is, and the nature and volume of the data that has been compromised. Both the defence ministry and the DRDO have declined to comment on the matter.
The focal point of the probe is Kurulkar himself. He holds a doctorate in electrical engineering, and has been with the DRDO since 1988. He is a Grade-H scientist. In DRDO, Grade-H has two categories―OS (outstanding scientist) and DS (distinguished scientist). Kurulkar was Grade-H (OS), which is equivalent to the rank of additional secretary in the Union government.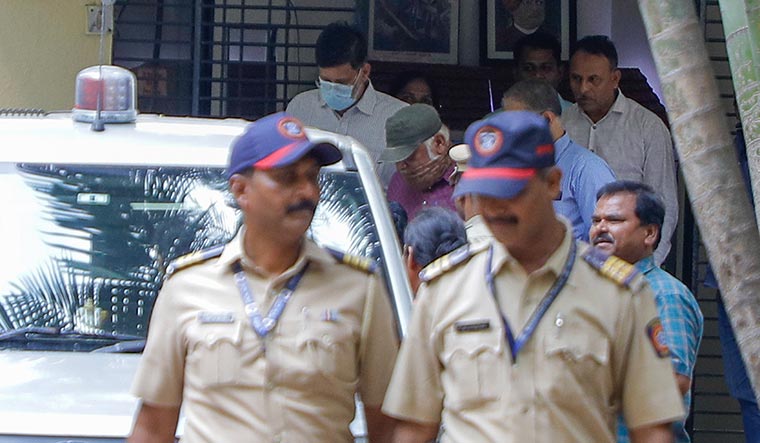 "We have never worked together," said a former senior DRDO official when asked about Kurulkar. "But, undoubtedly, Kurulkar is from the top layer of the DRDO as he was a Grade-H (OS) scientist. By virtue of having served over decades across several verticals and specific areas, he would be having a unique understanding of the entire organisation."
When he was arrested, Kurulkar was part of the Armament and Combat Engineering Systems Cluster in Pune. Before that, he was director of the Research & Development Establishment (Engineers) at Dighi near Pune, which develops combat systems for the Army, the Navy and the Air Force. The R&DE (Engineers) carries out research into strategic projects such as missile launchers, military bridges and other mechanical systems.
"As the chief of R&DE (Engineers), Kurulkar would have had access to a lot of sensitive data," said a serving official in the security establishment. "Since it was a testing location, he would have had access to platform trials and, therefore, have an unmistakable idea about capabilities, ranges, deployment and locations. But most importantly, he would have had access to the problem definition statements (PDS) that agencies would be submitting. PDS identifies gaps and lacunae in existing equipment and systems, not to speak of the general staff qualitative requirements from the technical to the tactical."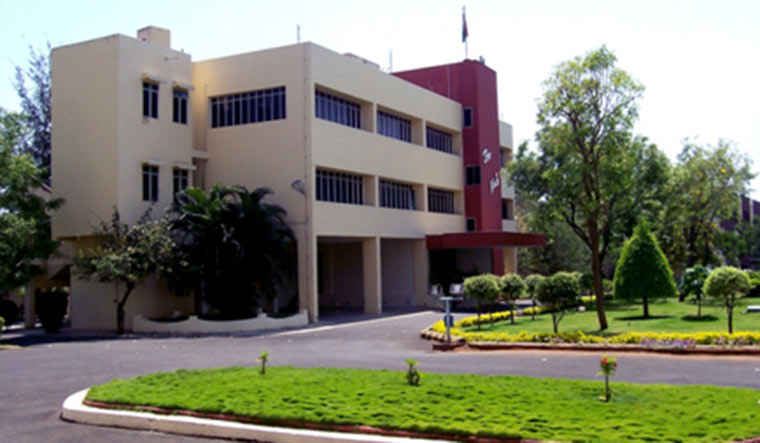 The DRDO has a countrywide network of more than 50 laboratories, installations and establishments that spearhead India's research and development work in the defence sector. As head of R&DE (Engineers), Kurulkar reportedly had a bird's eye view of most DRDO verticals.
Apparently, he had wide-ranging expertise. He had worked on a range of missile systems, including the homegrown Akash, but his primary skill lay in developing futuristic technology like robotics. "That was the reason he was handpicked for a now-defunct group called G-FAST (Group of Forecasting Systems and Technologies) under the DRDO, which ideated and dabbled in futuristic military technologies," said the former official.
Kurulkar has won several organisational awards for his proficient contributions. He was set to retire in six months.
An expert saxophone player, Kurulkar is a third-generation swayamsevak. YouTube has videos of him proudly talking about his RSS links. One video shows RSS chief Mohan Bhagwat listening intently to Kurulkar's speech. Kurulkar is said to have been Maharashtra sanghatan mantri (general secretary, organisation) of Sanskar Bharati, a sangh parivar organisation that works in the culture space.
He was arrested after Col Pradeep Rana of the DRDO's vigilance wing lodged a complaint with the Maharashtra ATS. "We received a letter from Rana about Kurulkar," said Tushar Doshi, head of the Pune unit of the ATS. "It said the DRDO had carried out an internal investigation and found that Kurulkar was involved in suspicious activity. Based on this complaint, the ATS arrested the scientist."
The ATS suspects that Kurulkar has met with several women at the DRDO guest house. A top ATS officer described him as a "sex-obsessed" person who "loves to talk about himself and his achievements". Kurulkar has reportedly confessed to the ATS that he was in touch with the woman who is said to have been a Pakistani intelligence operative.
On May 15, the ATS told a Pune court that the Pak operative was also in touch with a junior commissioned officer in the Indian Air Force. Apparently, the same IP address in Pakistan was used to contact Kurulkar and the Air Force officer. The ATS has recorded the statement of the Air Force officer under section 164 of the Criminal Procedure Code. He has not been named as an accused yet, but he is facing an internal inquiry at his base station.
The ATS is also looking into recent foreign travels undertaken by Kurulkar. Inspector Sujata Tanawade, the investigation officer, said the ATS had received a Google report saying that the Gmail address being probed in the case belonged to a user in Pakistan.
The Pakistani operative who lured Kurulkar went by the name of Zara Das Gupta. She was allegedly in touch with him through email, and audio and video messages. She reportedly told him that she was a patriotic Indian based in London who greatly admired his work, and that she wanted to meet him whenever he visited Europe. Kurulkar, who was supposed to travel to Russia after they met online, was planning to extend his trip to London. The ATS officials say the Russia trip, however, was cancelled.
Investigators have seized cellphones, computers, hard discs and other devices owned by Kurulkar. He has been remanded to judicial custody till May 29. He had requested for medicines and home-cooked food; only medicines have been allowed. The challenge for investigators now: assess how deep and damaging the security breach is.