 Pakistan is facing a severe economic crisis, with inflation going through the roof. Inflation has averaged a record 25.4 per cent this fiscal year. It was 10.3 per cent a year ago. The consumer price index went up by 27.5 per cent in January, the highest in nearly 50 years, while the rupee lost its value by more than 35 per cent.
The purchasing power of Pakistanis has plummeted. Economist Yousuf Nazar said food inflation, at 40 per cent, was one of the highest in the world. "It is a killer and has pushed millions into poverty and the bottom 20 per cent of the population into near starvation or begging. It will get worse with the sharp devaluation of the rupee in the recent weeks," said Nazar. "Pakistan needs a complete reset in its policies but there is no likelihood that it would be in a position to do it in the near future. The best Pakistan can hope for is a collapse in global energy prices. In the long run, Pakistan's ruling elites will have to restructure the economy to grow and create employment because there is simply no silver bullet."
Shahid Irshad, a video editor who works two jobs, said his monthly expenditure had gone up in the last few months because of the increase in petrol prices and the high inflation. "It is very difficult to manage my household expenses even with two jobs. My two children go to school. My income has not increased while our spending has gone up by at least Rs30,000 per month, which is a huge burden."
Even for middle class families with two earning members, life has become difficult. Journalist Natasha Zai said although she and her husband had steadily growing salaries, it was no longer enough. "In practical terms, inflation has reduced our incomes by 40 per cent. Unnecessary expenses like entertainment, dining out and shopping have all been stopped," she said. "Most crucially, inflation has hit kitchen expenses. We have switched to cheaper cooking oil, dal and rice. Despite all these measures, every month we have to dip into our savings which are depleting fast."
Poor and lower middle class Pakistanis find it difficult to send their children to school. Wajid Zia, a security guard, said it had become impossible to pay electricity or gas bills and put food on the table. Paying school fees has become almost impossible for him. Ayub Sabir, an office boy, said the lower class could hardly afford anything anymore. "Till about two years ago, we could run our households on this salary," he said. "But our salaries have not really increased since then, while the inflation rate is now at an all-time high. It is quite difficult to manage for labourers and other workers. Their income is quite low and it is very sad what is happening here."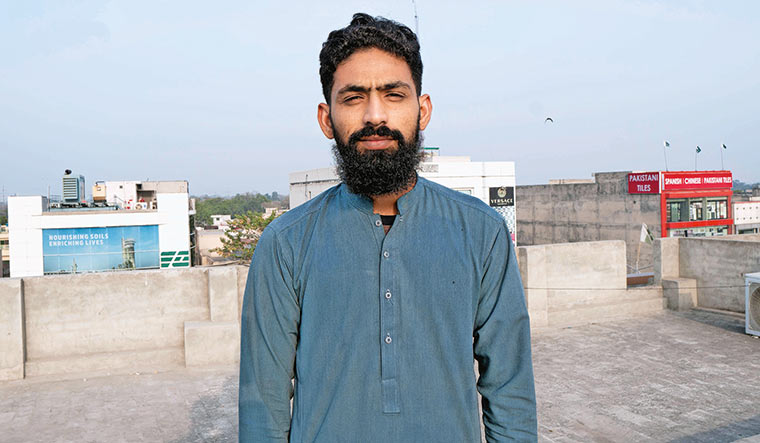 For Ather Naqvi, a journalist from Lahore, the scary combination of his stagnant salary and the spiralling grocery prices has made life really difficult. "We have to cut down on our expenses drastically, which is not easy. For example, we visit a Sunday bazaar to buy vegetables, fruits and sometimes used clothes. Mutton is simply not affordable; we eat beef rarely and even chicken has become a luxury. Because of the steady hike in petrol prices, we go out only when it is very urgent. In the absence of adequate public transport in Lahore, commuting to the office also eats up a big chunk of my earnings."
An entrepreneur who insisted on anonymity told THE WEEK that he and his wife had started giving monthly food rations to their household staff, because of the increase in the prices of essential goods. "My wife realised that even if we pay our household staff minimum wage (Rs 25,000) and sometimes a little more, they will not be able to send their children to school, pay utility bills and put food on the table." So for the last couple of months, they have started buying essential food items for their staff. They have realised that the income disparity is so huge between the rich and the poor, and that the government and the public sector do not have much to offer apart from basic health and education facilities.
The unprecedented inflationary cycle has, in fact, put a question mark over the future of Pakistan. "Inflation rate has spiked to almost 30 per cent and with the IMF programme, there will be further price adjustments and it could go up to 40 per cent. Now, that is something that most Pakistanis have never seen before," said former energy minister Hammad Azhar. "With 30 and 40 per cent, it means that currency is devaluing very fast, and people are converting their currency into foreign exchange and commodities, and there is panic in the markets. Industrial houses have cut down or stopped production, imports have already been seriously disrupted, and inflation is taking a toll. An average Pakistani is now poorer than he/she was maybe six months ago."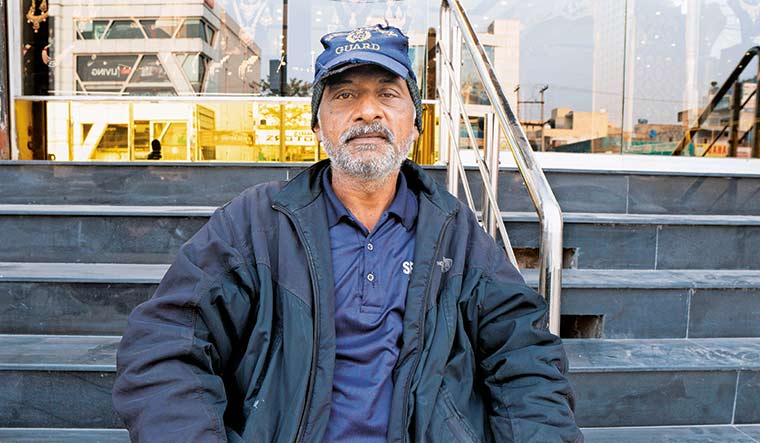 Azhar warned about the threat of hyperinflation. "We are talking about inflation rates that can go into high double digits or triple digits. The normal day-to-day functioning stops, the markets stop functioning, the economy becomes completely clogged and the currency loses its value. That is the worst-case scenario." Azhar said even the best-case scenario was looking quite bad with inflation going up to 40 per cent. The currency devaluation will be another major challenge. "It will be two months before the devaluation translates into prices in the local markets. So we are expecting to see a spike," he said. "There are multiple factors that are driving this inflationary cycle, including devaluation, import controls and the price adjustments in energy and taxes caused by the IMF programme."
Most experts are worried about the IMF intervention as well. Former senator Mustafa Nawaz Khokhar said the IMF deal would cause more misery. "The IMF's conditions include substantial rise in the price of electricity and petroleum products, withdrawal of subsidies and imposition of new taxes. This will unleash another wave of inflation, which might just be the last straw that breaks the camel's back."
Khokhar, however, conceded that the government was caught between a rock and a hard place. "Without the IMF deal, default is certain, which could put us in the worst position. At the end of the day, the way out of this situation is a painful one. We not only have to go through the IMF deal, but also have to initiate the long-pending reforms to put the economy back on track."
There is no easy way out for Pakistan. The government is presenting a mini budget on February 15 and hopes to get it approved at the earliest. Minister of state for petroleum Musadik Malik said the root causes of Pakistan's economic troubles were structural. "The economic footprint is fundamentally non-competitive, driven by subsidies and 'elite-captures' at all levels. A loan from the IMF or investments from friendly countries are a bit like trying to stop a carotid bleeding with a band-aid," said Malik. "We are now driving our economy by competitiveness, productivity and innovation. The sole focus of restructuring rests on large-scale mid- to low-skilled employment generation and fiercely competitive export-based industrial/service clusters. Opportunities for the poor and not the elites is the new economic mantra of our government."
Pakistan needs to act fast as time is not on its side. The economic crisis, which is accentuated by the recent floods and a steadily unravelling security situation, will have a major impact on the country's political stability. Prime Minister Shehbaz Sharif is facing the biggest challenge of his political career and may have to agree to the IMF's harsh bailout conditions to earn at least a temporary reprieve.