Gandhi set up the Natal Indian Ambulance Corps for the British to use as stretcher bearers during the Second Boer War in South Africa. It consisted of 300 free Indians and 800 indentured labourers. The local Indians met the expenses. Gandhi served in the Battle of Spion Kop ( 23-24 January 1900) as part of the corps. The British honoured him with the title Kaiser-i-Hind for his work in the war.
Gandhi helped establish three football clubs in Durban, Pretoria and Johannesburg, according to FIFA. All three were given the same name: Passive resisters soccer club.
He started the Tolstoy Farm in Johannesburg as a home for imprisoned satyagrahis and their families.
Gandhi told his associates in Tolstoy Farm to serve beef to the Christians and Musalmans there if they asked for it.
When Gandhi returned to India from South Africa, he brought with him an untouchable boy named Naiker. He also adopted an untouchable girl called Lakshmi as his daughter.
He married Lakshmi to a Brahmin boy in 1933.
When Gandhi started living in Shegaon near Wardha, a boy called Govind generally prepared food for him. He was an untouchable by caste.
In 1928, Gandhi euthanised an incurable calf in his ashram.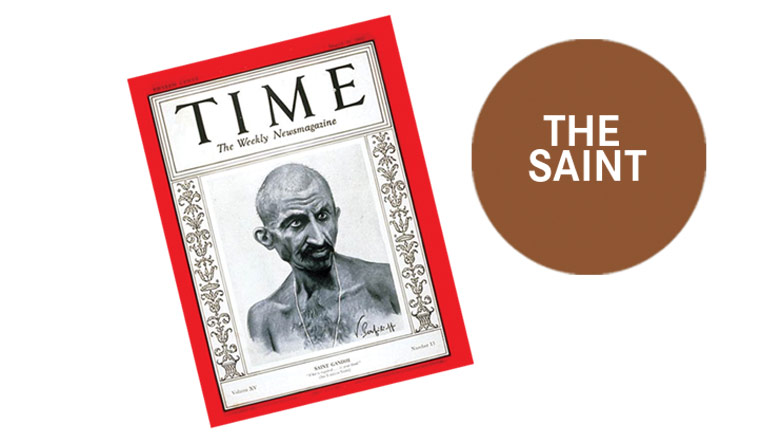 Gandhi was TIME Magazine's Man of the Year in 1930. In another cover story three months later, TIME described him as a saint.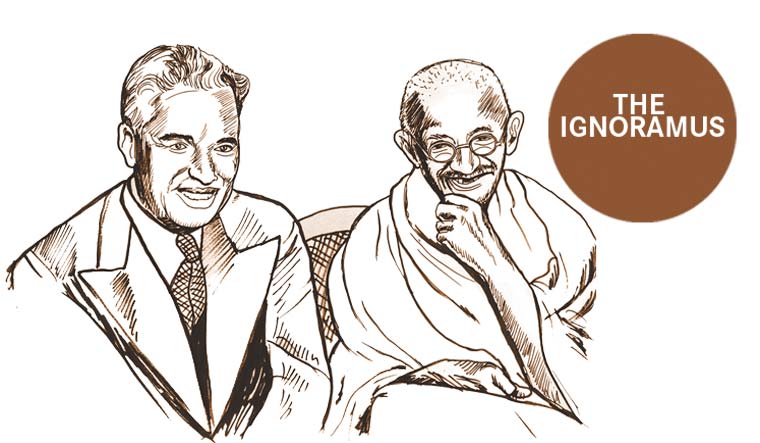 When Charlie Chaplin sought a meeting in 1931, Gandhi told his associates that he had not heard of Chaplin. They assured him of the actor's popularity and a meeting was arranged. The two met at Dr Chuni Lal Katial's house in East End, London.