It may give you strong vibes of the erstwhile Gypsy, but Maruti Suzuki's Jimny is so much more than the action vehicle of choice of every cop flick in the 1990s. Once you get over the nostalgia, you will see that the Jimny is strictly in tune with the 2020s' sensibilities. Big, brawny and muscular, it takes the tough with the smooth, awash with features like door defogger, rear wiper and washer, and hill hold and hill descent control.
When India's biggest carmaker announced its intend to launch Jimny in January, it was pivotal to its strategy to capture marketshare in the crucial sports utility vehicles (SUV), which account for 43 per cent of all passenger vehicle (PV) sales in the country. Maruti controlled barely 12 per cent of this segment. "We needed to do better in the SUV segment if we were to increase our market share," said Shashank Srivastava, senior executive officer of Maruti Suzuki. "When we looked at it last year, there were 42 competing models, but Maruti had only one—the Brezza." While Fronx, a smaller SUV, was launched recently, Jimny would be the real thing. Even before announcing a launch date (now set for June 7), Jimny notched up 30,000 bookings.
That in itself symbolises the biggest transformation the Indian auto industry has seen in recent years—big is now beautiful.
"Definitely, buying habits have changed," said Sunjay Kapur, president of the Automotive Components Manufacturers Association (ACMA). "With affordability going up, people have started buying larger cars."
And buyers are looking past the entry-level models. "Manufacturers have launched various aspirational models capitalising on better market sentiments," said Rajesh Menon, director general of the Society of Indian Automobile Manufacturers (SIAM).
Ever since Maruti opened up the market in the 1980s and international majors joined in in the 1990s, the Indian car buyer had mostly looked at small, affordable models, primarily in the hatchback segment. The descendants of the ubiquitous Maruti 800—the Alto, the Zen and the WagonR—were all small cars notching up big numbers.
Korea's Hyundai figured out the magic mix right on its debut, roping in Shah Rukh Khan as brand ambassador and launching a string of successful small cars, starting with the Santro. Ford learnt the lesson the hard way, though. After the lacklustre performance of its fully-loaded sedans, the American carmaker struck pay dirt only after it launched the small car Figo in the late 2000s. General Motors, which gave up on India a few years ago, too, had a similar story to tell—its volumes coming mostly from the small cars Spark and Beat rather than its premium sedans.
The shift started in the mid-2010s, ironically, by Ford itself, even though it could not prevent the carmaker from leaving India eventually. Its compact SUV EcoSport, launched in 2013, was a runaway hit. The smart pricing probably had something to do with the initial acceptance. But once Indians got used to seeing and experiencing bigger SUVs with all the features and frills, there was no looking back.
Deloitte, which runs a global auto survey every winter, came up with something curious this year—for the first time since it started doing the surveys, more than half the Indians it surveyed said they intended to buy a car costing more than Rs10 lakh. They weren't bluffing. In March 2023, for the first time, cars costing 10 lakh and more crossed the 50 per cent mark in sales.
"This is an important milestone for India because it was always known as a small car, low-priced, market," said Rajeev Singh, partner, Deloitte. "Each and every auto client has seen not just a growth in numbers, but the average price of cars shift significantly in the past two years."
This premiumisation spree, while primarily fuelled by SUVs, has reaped some surprising dividends, too, along the way. For instance, even while all signs pointed to an SUV surge, Volkswagen came up with the Virtus sedan last year. It was a runaway success. "We believe the love of sedans never went away," said Volkswagen brand manager Ashish Gupta.
While there is a general feeling that the pandemic and its insecurities sparked feelings of 'you-only-live-once', which led to consumers splurging on pricier cars, experts say there is more to it. "I would not say it was Covid that made people suddenly willing to spend," said Singh of Deloitte. "There is a new generation of buyers who are coming in. They have a different mindset."
It is a generation that grew up in the post-liberalisation era of plenty. As they come of age and enter the workforce, a new sensibility in spending is also coming into play. "They don't withhold themselves from spending," said Singh.
This has seen luxury brands like Mercedes and BMW seeing the average age of their buyers going down, from 42-45 years to 36. "It is the average age, which means there are some buyers who are even 30 or 32. These are the young customers who are changing the market," said Singh. "Going forward, their numbers are only going to increase, as will their ability to earn and spend. Soon, we will have to look at another set of buyers, those born in 2000 or later — their choices are going to be very different."
This new breed of car buyers and their sensibilities might have pushed up India's PV industry up the value chain; but will they help the pivot into clean energies?
So far, the answer seems to be 'No'. Most of the electric PV launches have been snapped up by taxi fleets, though Tata Motors managed to break the Rs10-lakh psychological barrier with its Tiago EV earlier this year. Then MG came out with the two-door Comet EV aimed at the young urban buyer.
EVs constitute just about 1.5 per cent of the total passenger vehicle market, and estimates are that it will go up to 10 per cent by the turn of the decade. "As infra for EV charging gains pace coupled with incentives to manufacturers under the PLI scheme, there is bound to be increased adoption of EVs in the future," said Menon of SIAM.
More importantly, majors like Maruti Suzuki believe that multiple technologies will coexist, like CNG, biofuel and ethanol blends, along with electric. Green hydrogen is another big focus area. "While electrification is one part of exploring alternate fuels, the internal combustion engine will (continue to) exist," said Kapur of ACMA.
After a few tough years, automobile sales are booming again. Yet, there are concerns. The two-wheeler market is yet to recover, hinting at continued distress in the purchasing power of rural Indians. This could get aggravated if the monsoons are delayed or diminished. But in a changing world, pivoting to face circumstances, somehow, seems to be an Indian hallmark.
"The challenges are the opportunities," said Kapur. "In a world where everyone is going electric, it's almost like a level playing field again. So everyone has got an opportunity!"
MARUTI SUZUKI JIMNY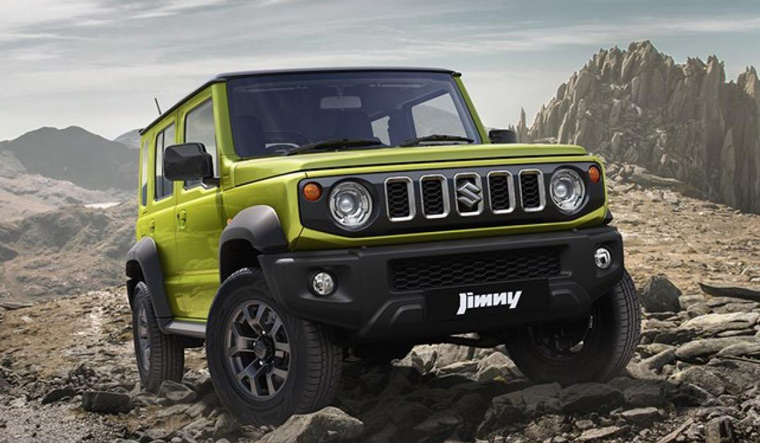 Launching: June
Price: Rs10 lakh
Sporty and masculine, the Jimny will be part of Maruti's push into the SUV segment, along with Fronx. Jimny will take on the Mahindra Thar in the 4x4 off-road segment and will be crucial in Maruti's shift to SUVs.
HYUNDAI EXTER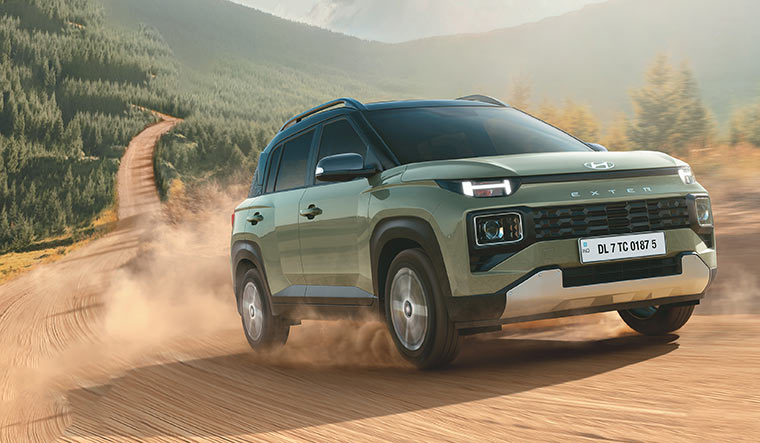 Launching: July
Price: Rs6 lakh
With front and rear dash cameras, sunroof and all connected features, don't mistake the Exter for your smartphone! Hyundai has realised the need to protect and strengthen its UV portfolio, and this compact SUV loaded with features is a crucial link. And possibly a price point the young Indian car buyer will love.
HONDA ELEVATE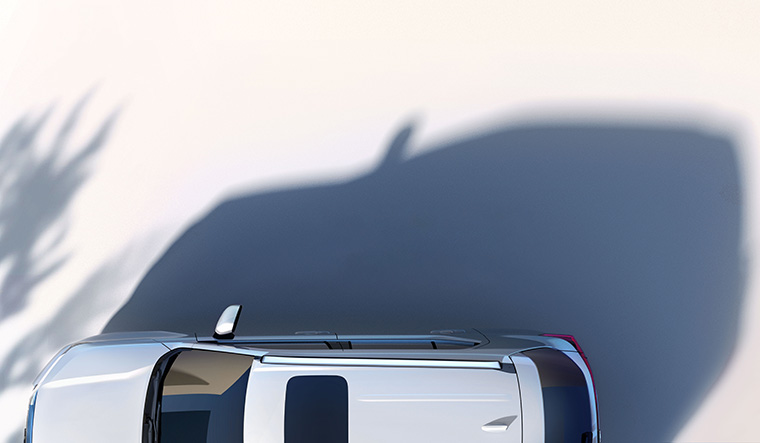 Launching: June
Price: Rs11 lakh
Honda has had a chequered ride in India. It did come out with models in the UV segment like the CR-V and the BR-V, but the timing could have been better. It is now making its biggest bet ever on the Indian car market with Elevate, which will take on the mighty Creta and Seltos.
VOLKSWAGEN TIGUAN
Launched in May
Price: Rs35 lakh
Volkswagen tasted blood in the Indian market last year with the Virtus, when it took a gamble of betting on sedans when the entire market focused on SUVs. With the 2023 edition of the Tiguan, which has loads of features aided by intelligent technology, it is back for more.
AUDI Q8 E-TRON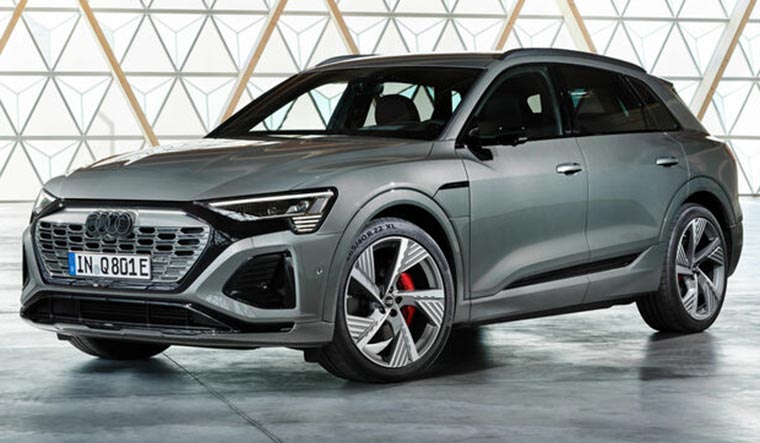 Launching: Around Diwali
Price: Rs1.02 crore
The German luxury carmaker will make a major push in its EV strategy for India with the Q8 E-tron. With better charging and battery capacity, not to mention the luxury class comfort and improved aerodynamics, will this revolutionise the high-end segment's move to electric?