Adding impetus to the Wuhan lab leak theory, the Federal Bureau of Investigation (FBI) director Christopher Wray said on Tuesday that the agency believes the Covid-19 pandemic was likely caused by a leak from a laboratory in China's Wuhan.
"The FBI has for quite some time now assessed that the origins of the pandemic are most likely a potential lab incident in Wuhan," Wray, head of the domestic intelligence and security service of the United States, told US-based Fox News. 
Wray's statement comes a day after the The Wall Street Journal reported about the U.S. Energy Department's conclusion that the pandemic was the result of a lab leak. In an update to a 2021 report by Director of National Intelligence Avril Haines's office, the Energy Department highlights its belief that the virus likely spread via a mishap at a Chinese laboratory. 
Wray also blamed the Chinese government for trying to dismiss and thwart the findings. "I will just make the observation that the Chinese government, it seems to me, has been doing its best to try to thwart and obfuscate the work here, the work that we're doing, the work that our U.S. government and close foreign partners are doing. And that's unfortunate for everybody," he added.
The FBI director, however, refused share other details of the agency's assessment because they were classified. Wray then added that the FBI had specialists who focus on "the dangers of biological threats, which include things like novel viruses like COVID, and the concerns that they [are] in the wrong hands [of] some bad guys, a hostile nation state, a terrorist, a criminal."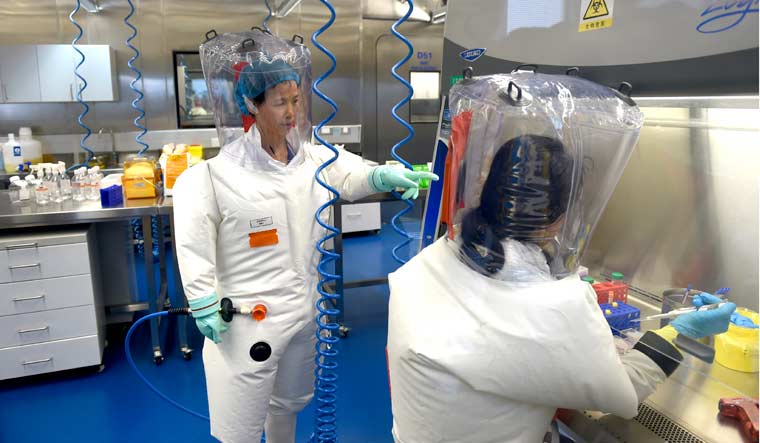 China has, however, denied these reports and continues to point towards the WHO-China report that suggests a natural origin for the pandemic rather than a lab leak.
According to The Wall Street Journal report, while the Energy Department and the FBI believe the lab leak theory, four other agencies, along with a national intelligence panel, still judge that it was likely the result of a natural transmission. Two are undecided.
However, White House national security spokesman John Kirby said on Monday the U.S. government has not reached a definitive conclusion and consensus on the pandemic's origins.