The World Health Organisation on Thursday declared an international emergency over the deadly novel coronavirus outbreak in China, which has caused 213 deaths as of Friday. The rarely used emergency designation by WHO is intended to improve international coordination in tackling the outbreak. Over 9,600 confirmed cases of coronavirus have been reported all over the world, with the vast majority in China.
"Our greatest concern is the potential for the virus to spread to countries with weaker health systems," WHO chief Tedros Adhanom Ghebreyesus said as he declared a "public health emergency of international concern".
However, Ghenreyesus emphasised the WHO move was "not a vote of no confidence in China", arguing the step was intended to help other countries that were less equipped to deal with the outbreak. Ghebreyesus had travelled to China earlier this week and met President Xi Jinping even as the WHO held off on declaring the coronavirus outbreak a global emergency.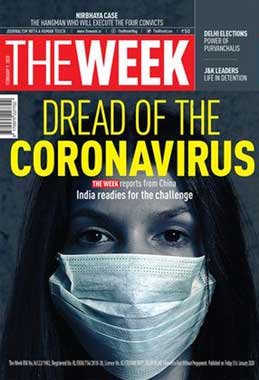 The WHO chief cautioned that there was "no reason" for any of the travel and trade restrictions imposed with respect to China even as numerous airlines cut or suspended services to the country.
The WHO's Emergency Committee issued a statement, noting that restrictions on movement "may be ineffective and may divert resources from other interventions" and affect supply of aid and disrupt economies.
The WHO has called a public health emergency of international concern only five times since the protocol took effect in 2007—for swine flu, polio, Zika and twice for Ebola outbreaks in Africa.
US travel advisory
The US State Department on Thursday raised its advisory status for China to the highest level, urging Americans to "reconsider" travel to China. The State Department called on any US nationals in China to "consider departing using commercial means".