St Petersburg: "But this is England!" If I got a dime every time someone said that after analysing England's chances of winning the World Cup, I would be rich enough to buy my own Premier League club.
Of course, this is England, and of course, they come a cropper at every World Cup. "This time, it will be different." Heard that one too? But maybe, just maybe, this time it might be different, and England can finally break the quarterfinal jinx. By winning their first two games, England have already bettered their 2014 performance, when they crashed out in the group stage.
It doesn't matter that the two teams they played were lowly Tunisia and debutants Panama. They scored eight goals, Harry Kane is leading the golden boot race and the team has never felt better. The team chemistry is at an all-time high for this closely knit group.
After England rammed six against Panama, players like Harry Kane and Jesse Lingard could be seen laughing and playing around in the dugout, throwing water packets and other kit items at each other while the match was still on. Such an atmosphere was unheard of in England teams of the past.
At previous World Cups, the English team always had a very formal approach to matters during the World Cup, especially under Fabio Capello's famous strict regime in 2010. Ex-players like Frank Lampard and Rio Ferdinand have often said how the players used to form groups, usually based on the clubs they played for. There was very little talking among players mostly because of the clashing egos of the star players.
But coach Gareth Southgate has made sure he broke the ice as soon as he stepped in as head coach. Choosing a young squad had a lot to do with making things easier for him and the players he has seen during his days as a trainer in the youth levels.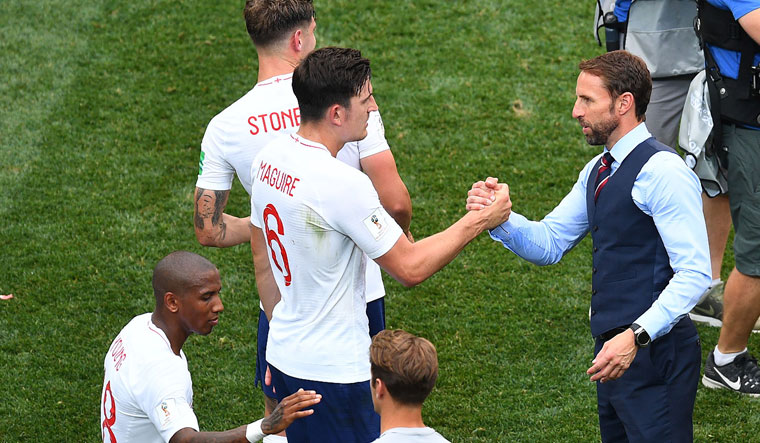 Most of these players are not yet stars per say, and are part of the recent youth development system in England that makes sure that all young players are imparted the same kind of training and ideologies. Moreover, England is the only team at this World Cup in which all the players play in domestic league.
Back in their base camp at Repino, a quiet village close to St Petersburg, the players spend a lot of time together, playing games on their PlayStations and UNO in their free time. Pictures of them racing on inflated unicorns in the camp's swimming pool have also been circulated on social media. Southgate has also ensured that the team spends more time with the coaching staff during meals to learn from them and gel together with everyone.
It may seem like one big happy family, but very soon, the team will reach a stage where they will constantly be just one loss away from going home. Southgate has allowed players to let their hair down during training sessions too, but he is said to be equally particular that they train hard and stick to his training methods.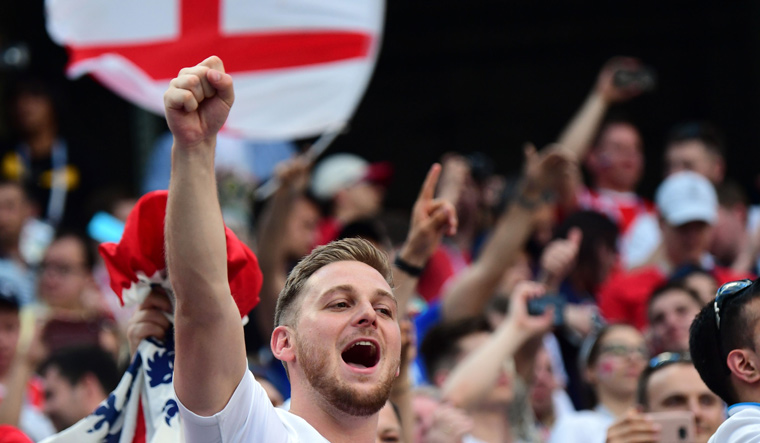 The fans, more than the team, are known to be an overambitious bunch and just two wins into the tournament and they're already singing about "bringing the cup home". The British press, as well, has joined in the frenzy, while social media is awash with cocky Britons poking fun at Argentina and Germany—their traditional rivals.
England will come up next against another rampaging team—Belgium. It will be the first real test for two teams that have a plethora of Premier League stars. The English players will meet more familiar faces at this game, but in this case they will be out to beat them.