The Centre on Sunday said bird flu outbreak has been confirmed in seven states—Kerala, Rajasthan, Madhya Pradesh, Himachal Pradesh, Haryana, Gujarat and Uttar Pradesh, while test results are still awaited for Delhi and Maharashtra samples.

No samples have been confirmed positive in wild birds from Balod district, Chhattisgarh, which were tested earlier, the Department of Animal Husbandry and Dairying said in a statement.

After confirmation of avian influenza (bird flu) positive samples in poultry (two poultry farms) of Panchkula district of Haryana, the state government has deployed nine Rapid Response team, and containment operation is underway in both the epicentres.

Samples of crow/wild birds have been confirmed for avian influenza from Surat district of Gujarat and Sirohi district of Rajasthan.

"Further, reports of unusual deaths of 86 crows and 2 egrets were received from Kangra district (Himachal Pradesh)," the statement said.

"Reports of unusual mortality of wild birds have also been received from Nahan, Bilaspur and Mandi (Himachal Pradesh) and samples have been sent to the designated laboratory for testing," it added.

The Department has issued advisories to the affected states to avoid further spread of disease.

"So far, the disease has been confirmed from seven states (Kerala, Rajasthan, Madhya Pradesh, Himachal Pradesh, Haryana, Gujarat and Uttar Pradesh)," it said.

The Centre said test reports of samples from Delhi and Maharashtra, which have been sent to the designated laboratory, are still awaited.

Control and containment have been completed in both the affected districts of Kerala. Post operational surveillance programme guidelines have been issued to the state.

Meanwhile, the central teams formed for monitoring the situation in the affected areas of the country are visiting the affected sites.

One of the central teams reached Kerala on January 9 and is presently monitoring the epicentre sites and conducting epidemiological investigation. Another central team reached Himachal Pradesh on January 10 and is undertaking survey in the affected areas.

The Centre has asked states to build awareness among the public and avoid the spread of misinformation regarding avian influenza.

"States/Union Territories have been requested to increase surveillance around water bodies, live bird markets, zoos, poultry farms, etc., proper disposal of carcass, and strengthening of bio-security in poultry farms," the statement said.

Delhi's Sanjay Lake declared 'alert zone' after 17 more ducks found dead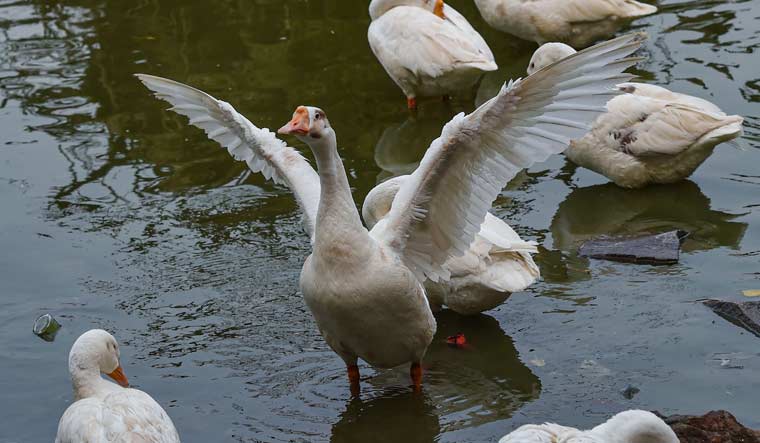 17 more ducks were found dead at Sanjay Lake in Delhi on Sunday, prompting authorities to declare it an "alert zone", officials said.

This comes a day after the Delhi Development Authority (DDA) closed the famous water body-cum-park following the death of 10 ducks on the premises. The samples from the dead ducks have been sent for testing to ascertain whether bird flu was the cause of death.

Besides, the officials said, 91 crows have been found dead in 14 DDA parks in the last few days.
"Deaths of 17 more ducks were reported today at Sanjay Lake. A total of 27 ducks have died now. The park has been declared an alert zone by the rapid response team as per the directions of the animal husbandry department of the Delhi government," a senior DDA official said.
"The rapid response team had visited the lake site on January 9 and 10, and samples were collected for suitable action. Meanwhile...requisite preventive measures are being taken," he said.

Reports of the samples are awaited, he added.

Are crows more vulnerable to the bird flu?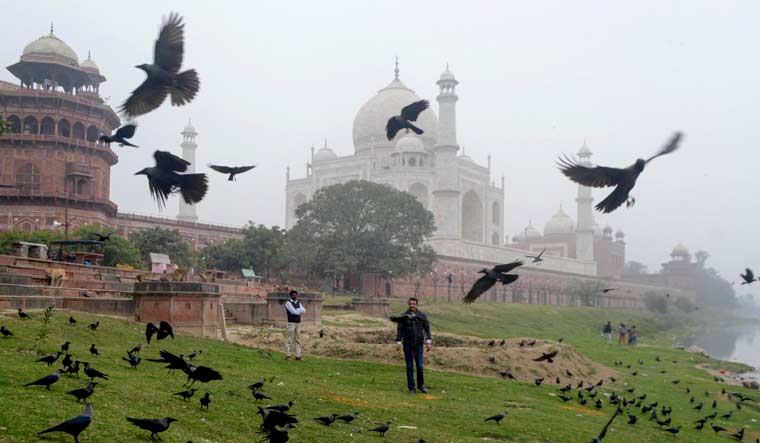 Nearly 700 crows have been found dead in Madhya Pradesh since December 26, with state animal husbandry department director Dr R.K. Rokde saying bird flu test reports were making it clear that crows were more vulnerable to the infection.

"There is a hunch that avian influenza came into the country through migratory birds. Droppings of such visiting birds have been sent for tests," Rokde added.

"Nearly 700 crows have been found dead since December 26 in various parts of the state, particularly Indore, Mandsaur and Agar Malwa. However, the number of deaths have decreased over the past two days," he said.
Indore-based ornithologist Ajay Gadikar said, "Crows mostly thrive on the meat of dead birds and animals. It may be that crows ate a dead migratory bird and contracted the infection. As they move in large numbers, called murder, crows are more vulnerable to contracting the disease."
The first case was detected in the state after some crows were found dead in Residency area of Indore on December 29.

In Rajasthan too, of the over 400 birds that were found dead on Sunday, most were crows, officials said. With the 428 fresh deaths, the number of birds that have died in the past few days reached 2,950 in the state.