"God has heard our prayers, finally. It is certainly my son, Bexon. I could recognise his face... My wait is getting over,'' Gracey choked with emotions as she spoke to THE WEEK. Bexon is among the 900 ISIS fighters who surrendered before the security forces in Afganistan. Of the 900, 10 are said to be Indians and all of them are apparently from Kerala.
"It has been almost a year since I last heard from him... I was much worried," Gracey said. According to her, Bexon has not changed much in the video grab.
Gracey is a native of Palakkad in Kerala. Her two sons, Bexon and Bestin, and their wives Nimisha and Merrin, had left the country in 2016 to join the ISIS. All of them were neo converts of Islam and got hooked to the ISIS. Nimisha belonged to a Hindu family in Thiruvananthapuram and Merrin was a Christian from Ernakulam.
Gracey's younger son Bestin is said to have died a year ago and his wife, Merrin, apparently got married to another person in the group. "I had read the bad news about Bestin from newspapers. So, I asked Bexon about him when he called me a year ago, but he did not reply. I could gather the truth from his silence," Gracey said.
She is now eagerly waiting for her son and family to return. "I have always sensed an urge in my son's voice to come back to India. But never expected it to happen so soon," she said.
Gracey said she would do everything possible to see his son and family live peacefully here. "If they want to continue as Muslims, I have no issues. All I want is to have my children back,'' she said.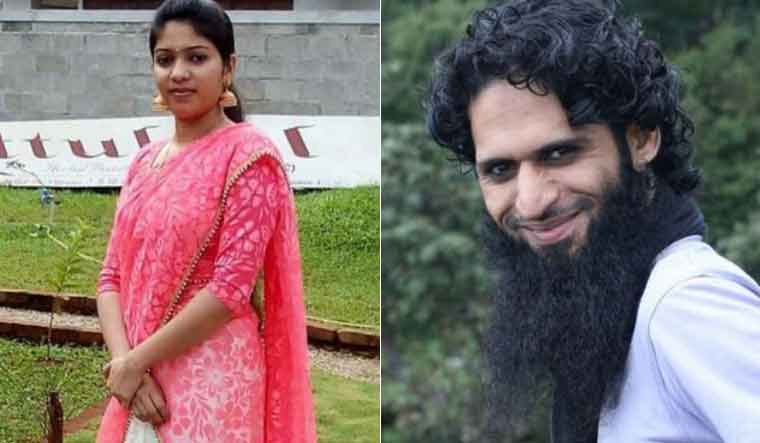 Nimisha's mother, Bindu, a Thiruvananthapuram native, also confirmed that her daughter and son-in-law were there in the pictures that the police showed her. "I could not recognise the face of my daughter as all the women were wearing veils. But I could recognise her husband and my granddaughter,'' she said.
Bindu had been waging a lone battle on behalf of her daughter ever since the latter went missing. She had also approached the Supreme Court. Nimisha was nine months pregnant when she had left the country. "I am dying to see my granddaughter Ummukulsu," said Bindu. She turned three in August, said Bindu who would buy birthdays frocks for her granddaughter every year.
"I was sure I will be able to meet her,'' said Bindu.
Bindu met her daughter for the last time in May, 2016. That was when Nimisha and Bexon came to Thiruvananthapuram to meet Bindu before leaving the country. The couple left Thiruvananthapuram saying they are going to Sri Lanka on some business.
Two months later, in July, 21 youths—15 men and six women—went missing from Kerala. The group of highly educated individuals comprised doctors, engineers and MBA graduates. Their vanishing act made national headlines as they connected the much dreaded ISIS to India.
While the news of the surrender is certainly a relief for their families, the intelligence authorities are keeping their fingers crossed. "That they would surrender sooner or later was expected. It can very well be their ploy to comeback and recruit more natives for the ISIS," said an NIA official.
According to him, there have also been instances of ISIS returnees strategising terror attacks in their home countries after their return. "They are already deeply radicalised. So they can be more dangerous in their return," said the official. "Some may be genuinely wanting to come back to their homes; but that need not be the case with everyone in the group,'' the official added.