Even as more than 30,000 farmers started leaving Mumbai on Monday and Tuesday after their landmark protest for concessions on loans and minimum support prices, another group of cultivators held a demonstration in Delhi on Tuesday.
The farmers in Delhi were protesting under the banner of the Bharatiya Kisan Union and had gathered at Parliament Street. The protesters, who reportedly arrived from various parts of India, are demanding implementation of the recommendations of the Swaminathan Commission. The protesters demanded that the BJP government implement the commission's recommendations and waive off loans or risk facing consequences in the next parliamentary elections.
Following the success of the protest in Maharashtra, which attracted nationwide coverage, farmers groups in different states have hinted at plans to launch a 'mega' protest in Delhi in April on various agricultural issues.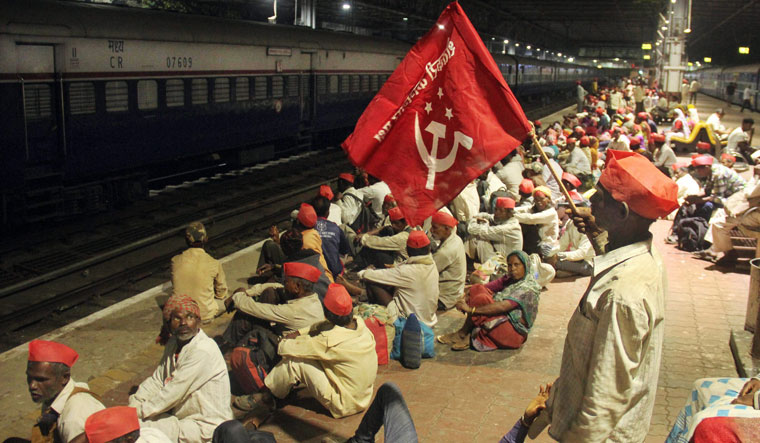 Meanwhile in Mumbai, the protesting farmers returned to their respective home districts such as Nashik, Ahmednagar, Thane and Raigad. Even though the state government had arranged two trains to ferry back the protesters, All India Kisan Sabha leader Ashok Dhawale declared the farmers had purchased their own tickets to avoid taking any 'favours' from the government.
Dhawale claimed, "We won the battle, but the war is still on," referring to the fact that the farmers would be evaluating how the government implements the assurances it made to them.
(With agency inputs)