Google observed the birth anniversary of Australian wildlife conservationist Steve Irwin on Friday with a doodle that shows his love for the animal kingdom and conservation efforts. Irwin was also known as 'crocodile hunter' after his popular TV show The Crocodile Hunter that aired from 1996-2004.
Irwin's love for wildlife began from a young age as his parents Bob and Lyn Irwin educated him on reptiles and even gifted him a 12-foot scrub python for his sixth birthday. The Irwin family moved to Beerwah in Queensland and started the Beerwah Reptile and Fauna Park, now known as the Australia Zoo.
Irwin's worked towards rescuing and relocating endangered reptiles, including large saltwater crocodiles, and conserving other native Australian animals.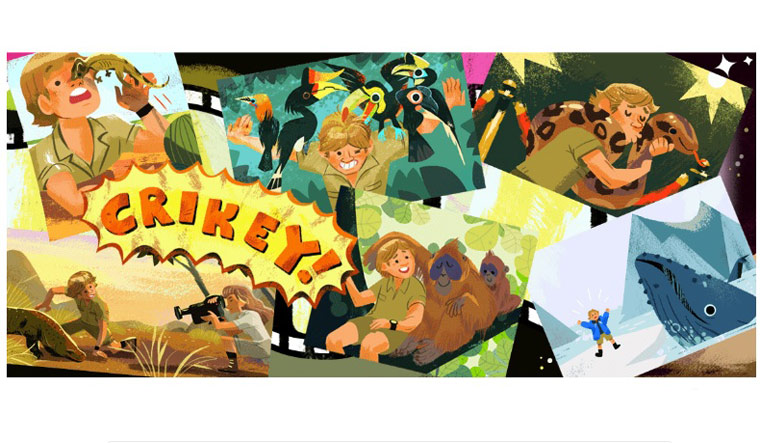 Irwin met his wife Terri, who was visited his zoo as part of her tour of wildlife rehabilitation facilities in Australia. With their shared interest in wildlife, the couple fell in love, got married and spent their honeymoon capturing crocodiles. The footage of the couple capturing crocodiles became the basis of their TV show The Crocodile Hunter.
Irwin is also credited with discovering a new species of turtle, named Elseya irwini after his family.
Steve Irwin died in 2006 after a stingray barb pierced through his heart while filming an underwater documentary film called Ocean's Deadliest. Irwin's family, including his children Bindi and Robert, continue his work and keep his legacy alive with their efforts towards wildlife conservation.