Automobile majors across the world have already embarked upon their journey into electric vehicles, spiking interests among enthusiasts. However, a recent incident from Montreal in Canada is raising a number of questions on what would be in store for owners of electric vehicles across the world. 
A Hyundai Kona Electric vehicle exploded on Friday creating a huge hole in the garage roof of a home where it was parked in Canada. Fortunately, no one was injured in the accident. 
According to local media, Piero Cosentino, the owner of the car, was having lunch when the fire alarm went off and saw black smoke coming out of his garage. This was soon followed by a huge explosion. Cosentino managed to turn off the breaker, and began to put off the fire using a garden hose.
Soon, Montreal firefighters were on the scene and it took 30 of them to douse the fire. The door of the garage blew up and landed across the street. "If we were in front of the garage door, we could have been in the hospital," Cosentino was quoted by CBC as saying.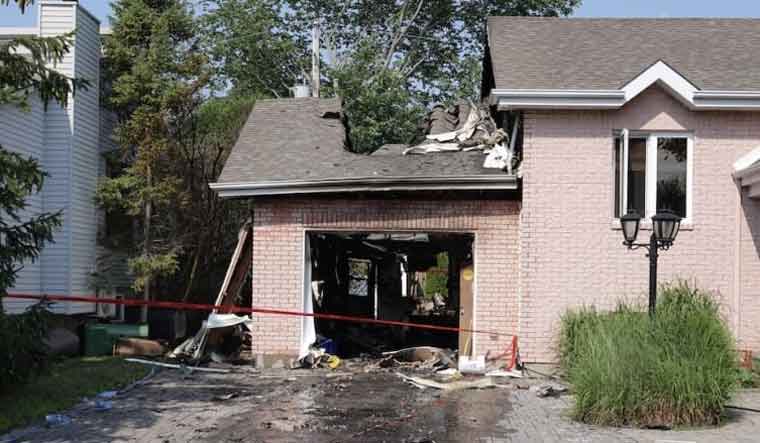 Cosentino bought the Hyundai Kona Electric in March this year. He insisted that the vehicle was not charging or even plugged in. 
It is yet not clear what caused the explosion. The Montreal firefighters are currently investigating the electric car fire accident. Louise Desrosiers, with Montreal's fire service, said there did not seem to be any other factors inside the garage that could have caused the explosion, reported CBC. 
Reports said Hyundai officials are also looking into the incident and are expected to share more updates soon. 
Electric vehicles run on lithium ion batteries and hence, their flammable nature is a given. In addition, managing a battery fire is difficult, and extinguishing it could take time. In an EV, there can be overheating in extreme temperatures, noted auto portal Rushlane. 
This is the first such incident involving Hyundai Kona Electric, which has been on sale in international markets for several months. 
The Kona SUV was launched on July 9 in India, priced at Rs 25.30 lakh (ex-showroom). Hyundai has claimed that it has a driving range of 452 km per charge. The car had received 120 confirmed bookings within 15 days of its launch in India. The company had said that it would be setting up fast charging facilities in select fuel stations in association with Indian Oil.