Aster DM Healthcare, which operates a network of hospitals, clinics and pharmacies in the Persian Gulf region and India, is looking to buyout pharmacies and labs in India, as it looks to expand its footprint here, according to founder and chairman Dr Azad Moopen.
"We are looking at pharmacy as well as laboratory chain...We are interested to buyout small chains and build on that. We are searching for proper opportunities," Moopen told THE WEEK in an interaction.
Aster currently operates 353 establishments, which include 22 hospitals, 113 clinics and 219 pharmacies. Majority of them are in the Gulf countries of the UAE, Oman, Qatar, Bahrain and Saudi Arabia. In India, the company operates the Aster Medcity in Kochi, apart from hospitals in Bengaluru, Kozhikode, Hyderabad and Kolhapur in Maharashtra, and a medical college in Wayanad, Kerala. It also has four clinics in Bengaluru.
The company is set to open its second hospital in Bengaluru, a 230 bed facility, which should be functional by April. A 300 bed facility in Kannur, where the out-patient department (OPD) has already begun, should also be fully operational in April. Separately, it has just started construction of a 500 bed hospital in Chennai.
Aster is also looking at opportunities to set up hospitals in Mumbai and Pune. The company aims to largely focus on the west and south India, although it is open to acquisitions in the north.
"We are mainly in the south as well as west India. That is our focus. If there is any asset coming up, which makes sense by way of buying out in the north, we will look at it. But, green field and other things, we will be focusing on the south and west," said Moopen.
Aster could also look at opportunities to partner with hospitals in smaller towns.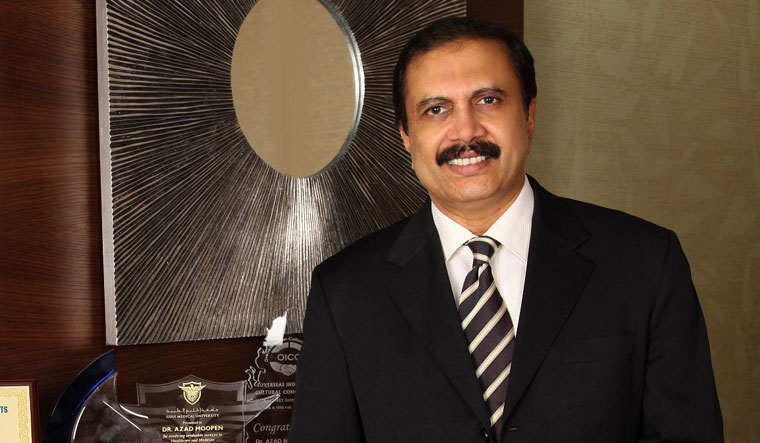 "We could look at innovative models, where we partner with the hospitals in tier II, III cities, who won't have the expertise of doctors who can do procedures. So, if there is ability for them to have the infrastructure, we could provide the manpower, like doctors and other trained people," said Moopen.
In the Gulf, where the company has a major presence, it is looking to scale up further. The key driver will be the requirement of mandatory healthcare for all people in Dubai and Abu Dhabi, which will pave the way for even the labourers, who will no longer have to go back to their home countries to get affordable treatment.
"If you look at UAE, 85 per cent of the population are expats. Everybody including locals and expats are now covered (under insurance). That has been a major boon for the poor labourers. Earlier, they were suffering because there was no coverage. They, sometimes, had to go back to their own countries. That is changing and that is helping everybody, most importantly the patients, and providers like us," said Moopen.
The company operates Medcare, a premium healthcare division in the UAE, apart from its mid-level Aster brand and Access, which aims to provide affordable healthcare services to the workers.
Moopen said that the Access chain of budget healthcare facilities had the largest potential for expansion in the Gulf region.
Aster had planned investment of close to Rs 650 crore in the year-ending March 31, 2019, while next year its expecting an investment of Rs 350 crore.
In the April-December period, Aster's revenue rose 17 per cent from a year ago to Rs 5,762 crore, while profit for the nine-months period stood at Rs 147 crore, versus Rs 76 crore, a year ago. It had an exceptional gain of Rs 85 crore in the year ago period.
The company went public in February last year. The shares closed up 2.8 per cent at Rs 155.30 on the BSE on Monday.