The name Jabalpur comes from 'Jabal' meaning rock and 'Pur' meaning city. So that means Jabalpur is Rock City. Until I visited the third largest city in Madhya Pradesh, I had no idea about why the city was called such. But on a recent visit, I was surprised to know this city is home to large marble formations that have earned it this moniker.
I start my journey at the famed Balancing Rocks, an eroded volcanic rock formation that is a huge rock that is delicately balanced on another. Said to have survived earthquakes clocking 6.5 on the Richter scale, these are a natural wonder and make for a compelling sight. Shrouded in dense greenery, this rock reminded me of Krishna's Butter Ball in Mahabalipuram. This rock has stood the test of time and the location adds to the charm of the place.
At a close distance is the Rani Durgawati fort on the Madan Mahal hills that is a small fort belonging to the Gond rulers. Dating back to the 11th century, this was a used to keep vigil and is said to be associated with Rani Durgavati who was the Gond Queen and her son Madan Singh. There over 200 odd steps that will take you atop the hill and a few more inside the fort but what you will be rewarded with are panoramic views of the city of Jabalpur. The fort itself is largely in ruins but it is impossible to miss the architecture and the beautiful arches here. On the way down, stop at the small temple midway called Sri Manokamna Shanidhan that has a Shiva linga, Ganesha idol as well as a stunning black structure of Shani. I also suggest a stop at the 10th century Chausath Yogini temple built by Kalchuri dynasty. Dedicated to Shiva and Parvati, the temple can be accessed by climbing over a hundred steps. The temple has several small cubicles around that were supposed to have beautiful idols of female yoginis which are unfortunately defaced or are missing. And if you want to reconnect with your inner self, pay obeisance at the Pisanhari ki Madiya, a famed Jain temple that has a serene and calm ambience as well as rooms to stay. In the vicinity are approximately 13 smaller temples like the Samavsaran Mandir, Maan Stambh, Bhagvan Bahubali and Shri Nandishwar Dweep Jinalaya among others.
After a spiritual fill, head to the Dhunadhar falls and marble rocks. When I was here it was a rather hot day and the long walk to the falls had me wondering if it was worth the effort. However when I reached the falls, I stood transfixed, spellbound by its sheer beauty. The roaring waters of the Narmada cascade down 98 feet in such majesty that it is indeed a sight to behold. The water is a nice milky white and roars down crashing against the huge rocks, creating a fog like atmosphere that will mesmerise you completely. No wonder this is a hot spot to take photographs and in today's time selfies, too. There are a few locals who will actually jump in to the falls from a height if you pay them Rs 100 too and it is quite fascinating to see the deftness with which they swim here. All along the path leading to the waterfalls are huge marble rocks on one side and vendors selling marble products on the other. This is a good place to pick up souvenirs at relatively reasonably prices, too.
If you want to get an aerial perspective of the waterfalls buy a ticket for a cable car ride that will ferry you to and from the waterfalls and give you a different perspective of these stunning waterfalls. Do also take a boat ride amidst the marble rocks on either side which is an ethereal experience especially on a full moon night when the marble absorbs and reflects the moon's light making the place almost seem surreal. There is a point called the 'Bandar Kudni' where the mountains on either side are so close to each other that a monkey can jump across. Interestingly egg shells of dinosaurs have been found at the ghats here too.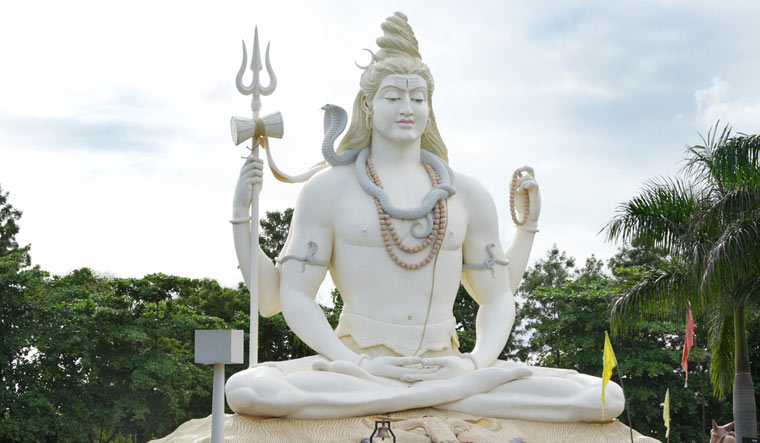 For a history lesson, head to the Rani Durgawati museum that has a veritable collection of ancient inscriptions and sculptures. The museum has several ancient statues, old coins as well as Kala Vithika—an exhibition space for artists to showcase different art forms including paintings. Photography and videography is restricted in this museum and the museum is closed on Monday. And if you prefer to experience some ecotourism, the Dumna Nature Park, is a must visit. This is a lung space spread over an area of 1,058 hectares and is home to a dam, forest children's park, restaurant and wildlife. The biodiversity here includes wild animals like chital, wild boar, porcupine, jackals, leopards and several bird species. The park also has a hanging bridge, tent platform, fishing platform, toy train, and boating and you can hire a cycle and guide to see the entire space. As it opens at 6 am, a visit here is also a great way to start your day in the city. I also suggest you stop at the Tilwara Ghat which is the place where the Gandhi Smarak is situated, as this is where Mahatma Gandhi's ashes were immersed into the Narmada. This place was also the venue for the opening session of the Tripuri Congress way back in 1939.
Incidentally, both sides of the canyon here are made of pure marble and the place is well maintained. While the city has several attractions, it is also a good base to reach the famed tiger zones of Bandhavgarh, Kanha and Pench. A visit to the city of Jabalpur is interesting as it is still not very touristy and it has attractions that are both offbeat and interesting. So the next time you are looking for a holiday with a difference, choose Jabalpur.