Van Gogh 360°, a sweeping multimedia, immersive art experience, will make its India debut next year, bringing the eye-popping colours of Vincent van Gogh's most iconic works to life in a showstopper in Mumbai.
The incredibly popular multisensory exhibit – where art and technology collide – will display more than 300 of Van Gogh's most popular works. Van Gogh 360° India digital art exhibition will invite audiences to step into the universe of the Dutch genius, where they can walk among the great artist's works, with his paintings projected against a giant space from floor to ceiling. Immersive art exhibits of such scale have been seen in shows like Emily in Paris.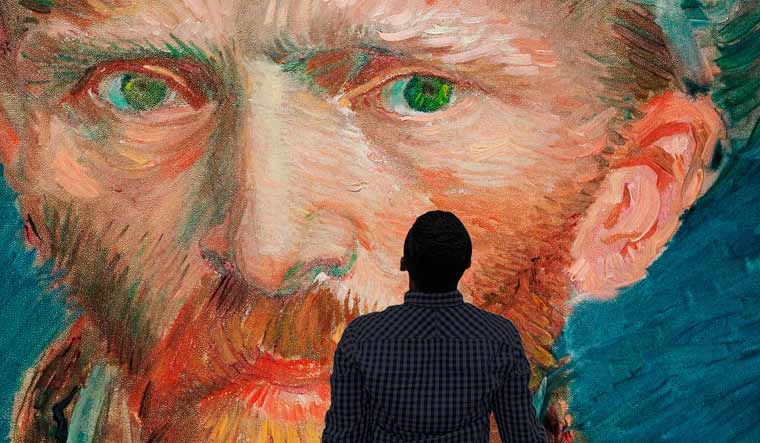 Prolific Dutch painter Vincent van Gogh – considered to be one of the most influential figures in the history of Western art – painted over 2,100 artworks that are housed in galleries and collections around the globe.
Immersive experiences that turn the walls and floors of an exhibition space into a kind of van Gogh dream world have popped up around the world from New York to London to Tokyo to Toronto, and Van Gogh 360° India is the first such exhibition to debut in the country.
Registration for the 2023 event opened on BookMyShow on November 10 at 8 am.
Using cutting-edge projection technology crafted by world-renowned audio-visual designers, Van Gogh 360° India will create an sensorial journey into the world of the legendary post-Impressionist painter.
Attendees will be immersed in stunning floor-to-ceiling projections animating the masters' oeuvre and illuminating the mind of the genius. Wandering through giant projections that highlight brushstroke, detail, and colour, the multimedia exhibit takes the attendee into a truly three-dimensional world.
"Vincent van Gogh's paintings are some of the most recognisable in the world and his art deserves to be seen and experienced by Indian audiences - especially our children and younger generation," says former MTV VJ Nikhil Chinapa, the spokesperson for Van Gogh 360° India. "Taking art out of museums and making it accessible for audiences is imperative, and immersive exhibitions like this go a long way in introducing art in a fun and exciting way. I can't wait to bring it to life in Mumbai!" he adds.