There's the art biennale. The odd fashion and design biennale also exist. But little do we know of a museum biennale. That is set to change with the Bihar Museum announcing its first ever Museum Biennale.
To be held at the premises of the Bihar Museum in Patna for a week from March 22, this first-of-its-kind Biennale will have over 12 Indian and international museums participate in specially curated virtual tours which will be streamed live as well as pan out physically at the Bihar museum. 
The participating museums from India include the Assam State Museum; City Palace Museum, Udaipur; Chhatrapati Shivaji Maharaj Vastu Sangrahalaya Mumbai; Indira Gandhi Rashtriya Manav Sangrahalaya, Bhopal; Kanha Museum of Life and Art, Madhya Pradesh; Kiran Nadar Museum of Art, New Delhi; Museum of Goa, Panaji; National Gallery of Modern Art, New Delhi; Virasat-e-Khalsa, Anandpur Sahib, apart from museums from Mexico, Poland and Paris. Initially conceived as a physical, three-month long event, the Biennale will now be held in a hybrid form, physical and digital, owing to the Covid-19 pandemic.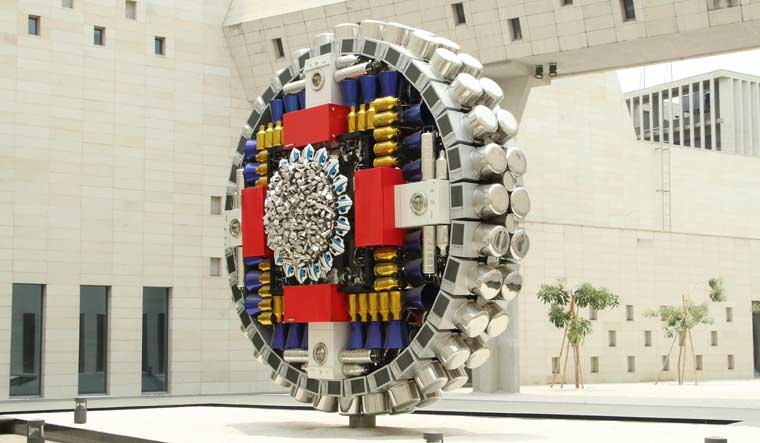 It is poised to be a key initiative in Bihar's cultural calendar of 2021. The inauguration on February 22, celebrated as Bihar Diwas,  will be held in presence of the Chief Minister of Bihar, Nitish Kumar. The publication, Bihar, India and the World: Celebrating Museum Collections, which will have detailed information of the 12 primary national participating museums, will also be launched. 
"The concept of a museum biennale is to celebrate museum collections which become very esoteric and abstract when they are placed in a formal space. But when you bring them all together, there will be a cross-cultural dialogue both within the country and with collections outside," says Alka Pande, project director of the Museum Biennale.
"Human nature, human resources, historical past, these are all very important things for us to understand who we are in the present times. So the Museum Biennale will present a wonderful visual journey of the human civilization," says Pande.
Organized by the Department of Arts, Culture and Youth affairs, Government of Bihar, the Biennale aims to sensitize the public to the importance and significance of a museum culture. Other well-known names from the world of museology set to participate include Neil MacGregor, British art historian; Hilary Knight, director of digital, Tate Galleries, UK;  Souraya Noujaim, scientific, curatorial and collections management director at Louvre Abu Dhabi; Sabyasachi Mukherjee, director-general of CSMVS, Mumbai; Javier Baron from Museo del Prado. 
"The Bihar Museum has been appreciated as a bold, new concept in the Indian museum movement. It is commendable that the first ever Museum Biennale in the country will be held at its premises,"  says Vinod Daniel, board member at the International Council of Museums and chair at AusHeritage.
"Virtual tours of many other Indian Museums to be shown there would create a new momentum for online presence of Indian museums. Especially as the world of museums through the  International Council of Museums debates on a new definition for museums, events such as this will create the platform for discussing constructive ideas on relevance and connection of museums to the societies where they are based," says Daniel. 
Bihar Museum was formally launched in October 2017. Spread over an area of 13.9 acres,  with a built up area of 2.5 lakh square feet, the Museum is reported to have been built at a cost of over Rs500 crore and has received several design awards.